Met police 'to stop attending emergency mental health calls so officers can focus on crime'
Sir Mark Rowley is reportedly concerned officers are spending too long dealing with mental health incidents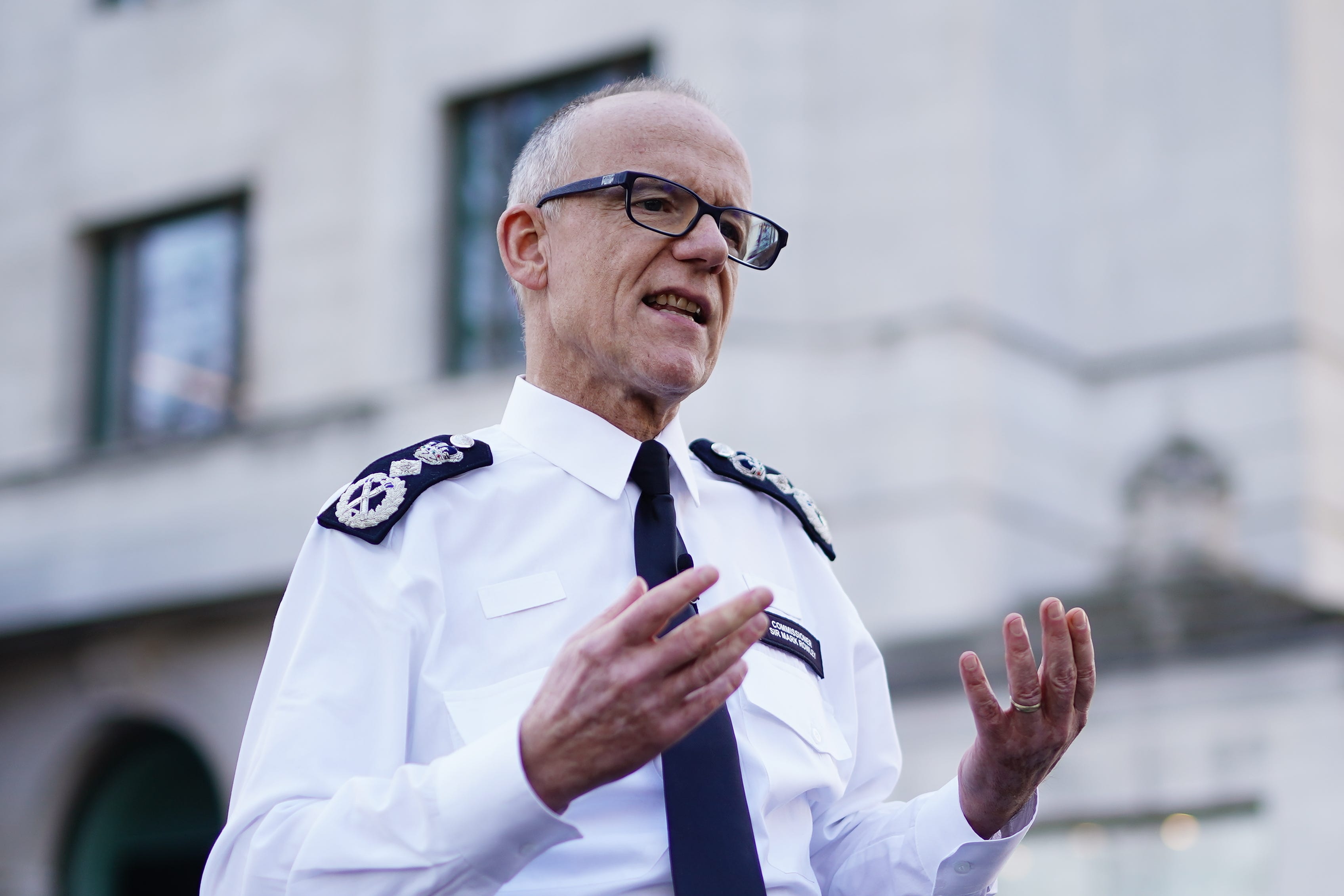 Metropolitan Police officers will stop attending mental health crisis calls so they can focus on crime, a report claims.
Sir Mark Rowley, the Met's chief officer, said in a letter seen by The Guardian that the new policy will only be waived if there is a threat to life.
The letter was sent on 24 May to health and social care services, with a deadline of 31 August when the new scheme will come into force, the newspaper reports.
Sir Mark is understood to be concerned that officers are spending too long dealing with mental health incidents that are distracting them from the capital force's core policing functions.
In the letter he cites the right care, right person (RCRP) strategy that was implemented by Humberside Police so that mental health calls were dealt with by medical professionals and not officers.
Statistics on the College of Policing website say the policy implemented by Humberside Police has saved 1,132 officer hours on average per month and has prompted an average of 508 fewer police deployments per month.
A portion of the letter from Sir Mark states: "It is important to stress the urgency of implementing RCRP in London.
"Every day that we permit the status quo to remain we are collectively failing patients and are not setting officers up to succeed. In fact, we are failing Londoners twice.
"We are failing them first by sending police officers, not medical professionals, to those in mental health crisis, and expecting them to do their best in circumstances where they are not the right people to be dealing with the patient.
"We are failing Londoners a second time by taking large amounts of officer time away from preventing and solving crime, as well as dealing properly with victims, in order to fill gaps for others."
In the letter, he adds that currently Met officers spend 10,000 hours a month dealing with mental health issues.
The reported shift in policy comes at a difficult time for the Met Police, beset by numerous controversies in the last few years.
Mostly recently, the force attracted criticism for heavy-handed policy of King Charles's coronation after multiple protesters were arrested.
Sir Mark defended his officers and said that "rapidly developing intelligence" suggested the protests could have affected the safety and security of the event.
And the force was branded institutionally racist, misogynist and homophobic in Baroness Louise Casey's report on the Met released in March this year that was commissioned after Sarah Everard's murder.