Dog owners scared to walk their pets due to rise of kidnappings in lockdown
'Having my dog stolen was definitely the worst, stressful and most heart-breaking situation I have ever had to go though'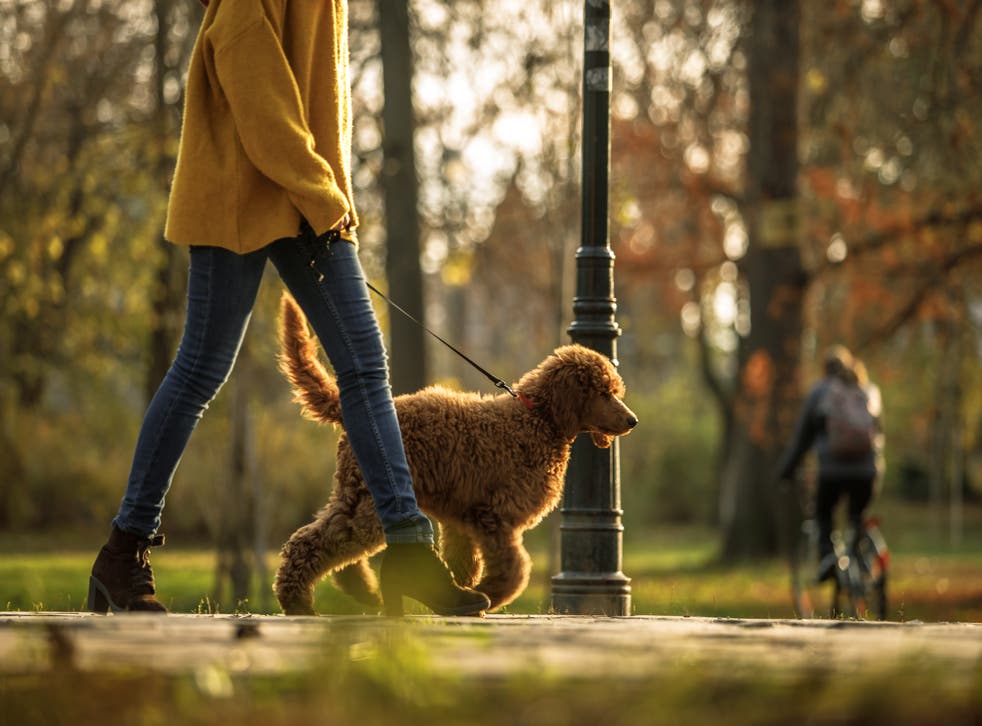 Dog owners are more scared of walking their pets than this time last year due to the rise of dognappers in lockdown, says a recent survey.
According to DogLost, a UK charity that helps victims of dog theft, dognappings have risen from 172 in 2019 to 465 in 2020, a rise of 170 per cent, leading to Nottinghamshire Police appointing a specialist dog theft officer to tackle the issue.
In February the police warned of the rise in dog thefts by organised criminals, as the demand for puppies continues to rise due to their increase in cost.
But campaigners say the penalties for dog theft do not match the devastating impact it can have on families who have beloved pets taken from them.
The online survey, organised by Sussex Police and Crime Commissioner Katy Bourne, received 124,729 responses with a large majority (96.9 per cent) saying dog theft was a "serious problem" and that thieves should face stiffer sentences.
Of the responses, 22 per cent said they knew someone who has had their dog stolen while 78.4 per cent said they were more fearful walking their pets in the day, growing to 83 per cent scared to walk their dogs at night.
Dr Daniel Allen, an Animal Geographer at Keele University, who set up the Pet Theft Reform campaign with the Stolen and Missing Pets Alliance in 2018, said: "The number of survey responses shows the extent to which the public are concerned about dog theft crime. Further research is needed to build the 'evidence base' and inform the response to dog theft moving forwards."
Holly Morgan, 26, from Nottingham, had her dog stolen in August 2019. She said: "Having my dog stolen was definitely the worst, stressful and most heart-breaking situation I have ever had to go though in my life."
Fortunately, Morgan's Cocker Spaniel Bud was found 130 miles away, and after being missing for 18 days, they were reunited.
Sussex PCC Ms Bourne said: "Police forces across the country need a 'flag' for reports of dog theft on their systems as currently it is extremely difficult to track this crime trend and put in place an appropriate police response.
"Pets are part of people's family and the devastating emotional impact of this crime should no longer be overlooked.
"The Home Office have asked to discuss the findings and how we can develop measures that will protect people's pets and boost public confidence. I will be exploring whether it is time to consider defining pet theft as a specific crime."
At present, dog theft is not defined as a specific crime, with dogs classed as "property" under the Theft Act 1968.
Additional reporting by Press Association