Motorists face £5,000 fine for driving too close to cyclists in road safety push
Transport minister says government is 'interested' in bringing policy to UK to improve safety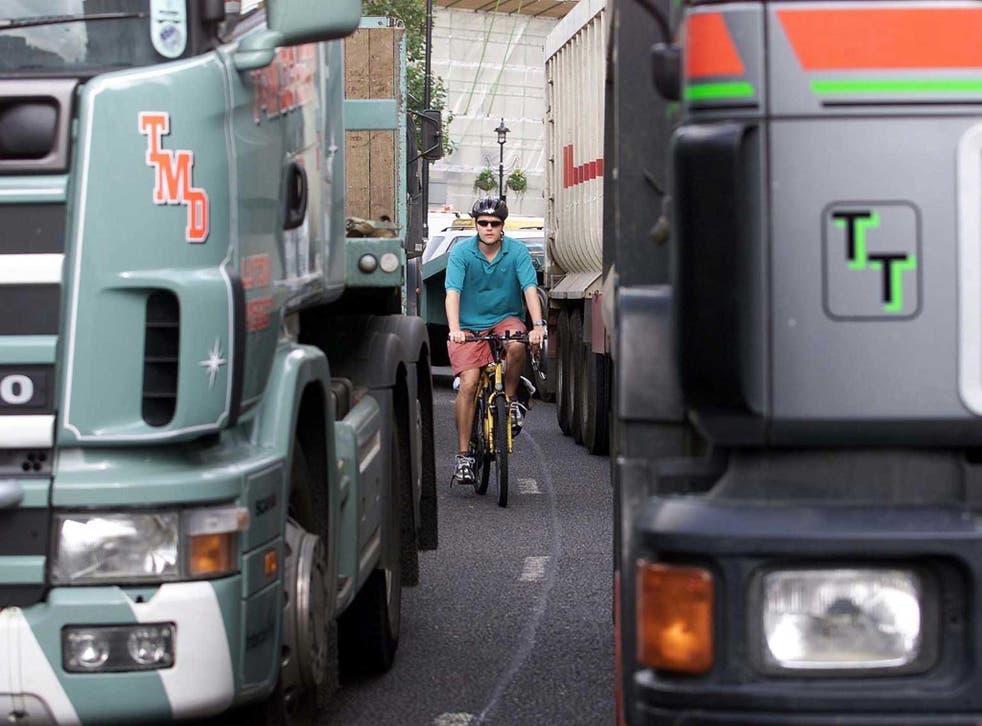 On-the-spot fines of up to £5,000 could be handed out to careless motorists who drive too close to cyclists, under new government proposals.
Transport minister Robert Goodwill said the Government was "interested" in bringing in the policy to help tackle hazardous driving practices.
Similar guidelines are already in place in Australia and elswhere in Europe to protect bike users from reckless drivers.
It would be the first time a legally enforceable distance of at least one metre between vehicles and cyclists is defined in the UK, as the Highway Code currently only asks motorists to leave "plenty of room".
In October last year, the government of South Australia voted to impose a law which requires drivers to leave up to 1.5 metres when overtaking cyclists at high speeds.
In a written response to a parliamentary question, the transport minister said: "The introduction of a legally enforceable minimum passing distance between cyclists and other vehicles in South Australia is relatively recent.
"As a result, there is limited information available regarding the impacts both positive and negative following this change in the law.
'"As with other changes of this type introduced overseas, we remain interested in the change and are keeping it under review."
Figures released by the Department for Transport last year suggested cyclists are 17 times more likely to be killed on the road than those travelling in vehicles.
The statistics show that for every one billion miles travelled on UK roads, 35 cyclists were killed in collisions compared to just two motorists in 2014.
The debate over "intimidating" road behaviour in large cities has raged between motorists and cyclists for several years, even after the construction of cycle superhighways.
In June last year, London cyclists staged a second 'die-in' protest in an attempt to raise awareness of cycling safety and dangerous driving.
The demonstration, organised by the campaign group Stop Killing Cyclists, was used to commemorate the death of an Oxbridge graduate and cyclist on a busy junction in the capital.
Join our new commenting forum
Join thought-provoking conversations, follow other Independent readers and see their replies