Search for missing hiker Aidan Roche ends in tragedy as body found on mountain
Aidan Roche went missing while walking a popular walking trial on 22 June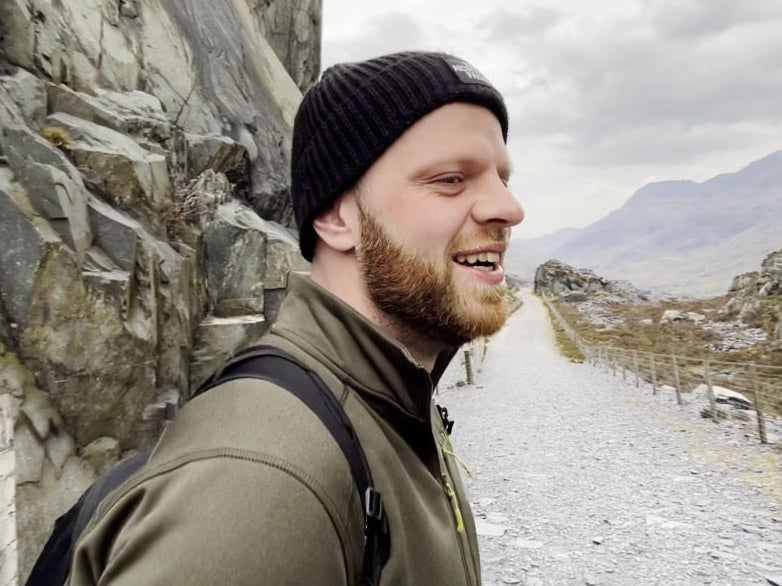 The body of a British hiker who went missing in Switzerland over three months ago has been found, his family have confirmed.
Aidan Roche, 29, was last heard from on 22 June while he was walking the popular Eiger Trail in the Bernese Alps.
The experienced hiker, who had been on a two-week solo camping trip, was found near to the trail by police officers.
His van had been found at a campsite in the days after he went missing, while the last picture he sent to friends placed him a short distance away from the village of Grindelwald.
In a Facebook statement, his brother Connor wrote: "We received the news last week that the police in Switzerland had found Aidan near the trail he was walking.
"The news has hit us all hard, even with this outcome on our minds over the last few months. On behalf of my entire family I want to say a massive thank you to everyone who helped us through all of this.
"The outpouring of support from so many people has got us through all of the uncertainty and anguish, and shows just how loved Aidan was.
"For all the messages of support, the sharing of Aidan's pictures and posters online, and the donations to aid in finding him, you have our deepest gratitude. All of this helped to bring him home to us. Thank you so much."
An online fundraiser succeeded in raising more than £30,000 to pay for search efforts, after the Swiss police and mountain rescue ended their efforts after "exhausting" every option.
In previous media appeals, Mr Ridge, an offshore chemical engineer, was described as having "the biggest heart".
"He's a character and this solo travel thing is exactly the type of thing he loves," his brother Connor had said. "He can talk to absolutely everyone and he can just make friends with anyone."
Join our commenting forum
Join thought-provoking conversations, follow other Independent readers and see their replies