'Ineffective' and racially disproportionate blanket stop and search powers to be expanded
Government relaxes conditions as part of new Beating Crime Plan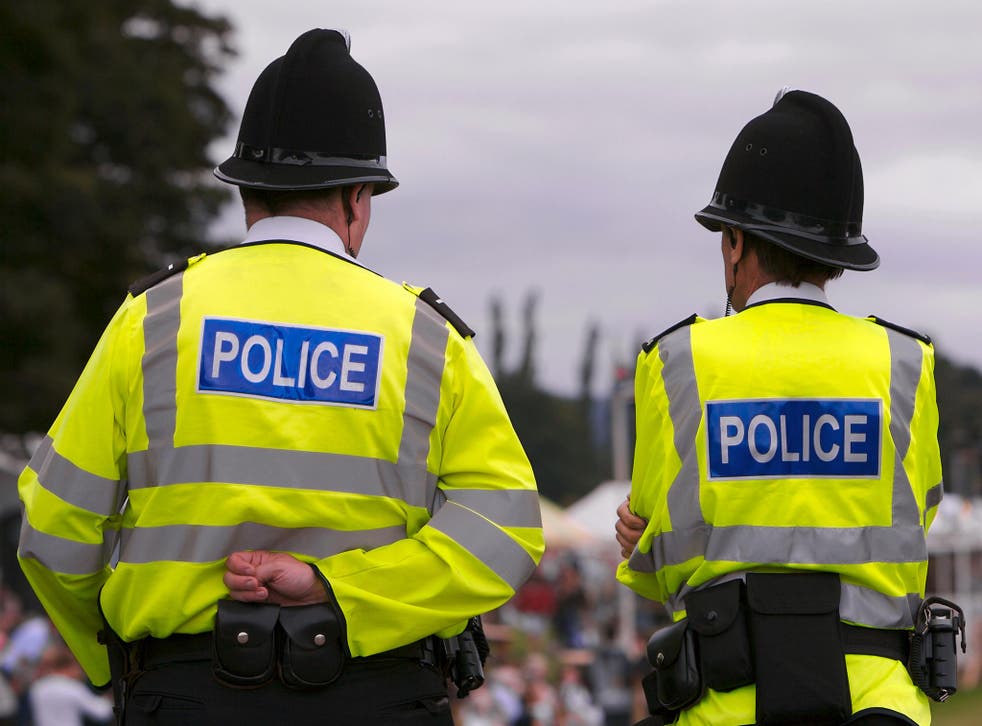 "Ineffective" and racially disproportionate blanket stop and search powers are to be expanded by the government under a new plan to "beat crime".
Measures unveiled on Tuesday include changes to controversial police powers to search people without suspicion in areas where serious violence could break out.
The government said it would be "permanently relaxing voluntary conditions" for using section 60 powers as part of its Beating Crime Plan.
A press release said the change would "empower police to take more knives off the streets", but an evaluation of a pilot running since 2019 has never been published.
The government initially allowed seven police forces to relax the grounds needed to impose section 60 searches, have them authorised by a lower-ranking officer and keep them in place for longer.
The pilot was extended to all forces in England and Wales in September 2020, but any impact on violent crime has not been publicly analysed.
Home Office figures show that in the year to March 2020, only 4 per cent of section 60 stop and searches resulted in an arrest, compared to 13 per cent for searches requiring reasonable suspicion that someone has a weapon, drugs or stolen property.
Across all stop and search powers, black people are nine times more likely to be stopped than white people, and the rate is even higher – 18 times – for section 60.
Available figures suggest weapons are found in only 1 per cent of blanket searches and a government study of an operation using the power found "no statistically significant crime-reducing effect from the large increase in weapons searches".
The government's announcement came two months after the Criminal Justice Alliance (CJA), a network of 160 organisations, launched a super-complaint calling for the power to be repealed.
It said section 60 leading to "thousands of innocent people being unnecessarily stopped and searched every year", with the number of section 60 searches rising from 622 in 2016-17 to more than 18,000 in 2019-20.
Nina Champion, director of the CJA, told The Independent: "We are dismayed that the government has announced it​ will be permanently relaxing restrictions on the use of section 60 before publishing an evaluation of the pilot.
UK news in pictures

Show all 50
"It is eroding trust and confidence, creating a wall of silence and making it harder for the police to tackle violent crime. Our super-complaint found it is also an ineffective power, with 99 percent of section 60 searches not finding any weapons.
"The government must focus on tackling the root causes of violent crime rather than extending a power which does more harm than good."
The Beating Crime Plan also includes previously announced moves to increase prison sentences for some crimes, recruit 20,000 extra police officers and ensure victims can contact named police officers.
The government is planning "league tables" for 101 and 999 call answering times, split by regional police force.
It says it will expand the electronic monitoring of burglars who have been released from prison, trial "alcohol tags" on some convicts and make offenders clean public spaces.
Ministers said there would be £17m further funding for Violence Reduction Units for trained youth workers to divert young people away from violence, and investment to deal wtih alcohol and drug abuse that drives crime.
The prime minister said the plan "delivers a fresh commitment, as we emerge from the impacts of the pandemic, to have less crime, fewer victims and a safer society".
Priti Patel, the home secretary, said the plan would "cut crime and deliver a safer society for the public".
Nick Thomas-Symonds, Labour's shadow home secretary, accused the Conservatives of being "all talk and no action" on crime.
"This announcement of rehashed policies won't make our streets safer," he added.
"Police numbers are down and community policing has been decimated … little wonder that, on the Conservatives' watch, anti-social behaviour is rocketing, there are record low convictions for rape, and violent crime is devastating communities across the country."
A Home Office spokesperson said: "Stop and search is a vital tool for tackling violence and saving lives. The Beating Crime Plan shows we are taking a twin-track approach which combines tough enforcement to get knives off our streets together with early intervention programmes that steer young people onto better paths for the future.
"An assessment of the pilot relaxing conditions on the use of section 60 stop and search showed it gave police officers greater confidence to make use of the power, better reflected the realities and uncertainties officers face on the ground around predicting serious violence, and acted as a deterrent.
"The Government is giving the police these powers but ultimately it is an operational decision to use them and we expect officers to use their discretion."
Register for free to continue reading
Registration is a free and easy way to support our truly independent journalism
By registering, you will also enjoy limited access to Premium articles, exclusive newsletters, commenting, and virtual events with our leading journalists
Already have an account? sign in
Register for free to continue reading
Registration is a free and easy way to support our truly independent journalism
By registering, you will also enjoy limited access to Premium articles, exclusive newsletters, commenting, and virtual events with our leading journalists
Already have an account? sign in
Join our new commenting forum
Join thought-provoking conversations, follow other Independent readers and see their replies