Brexit campaigners created dangerously toxic EU debate where 'facts didn't matter', inquiry hears
Leave.EU deliberately highlighted 'immigration, sovereignty, nationality as a tool to wind people up', MPs told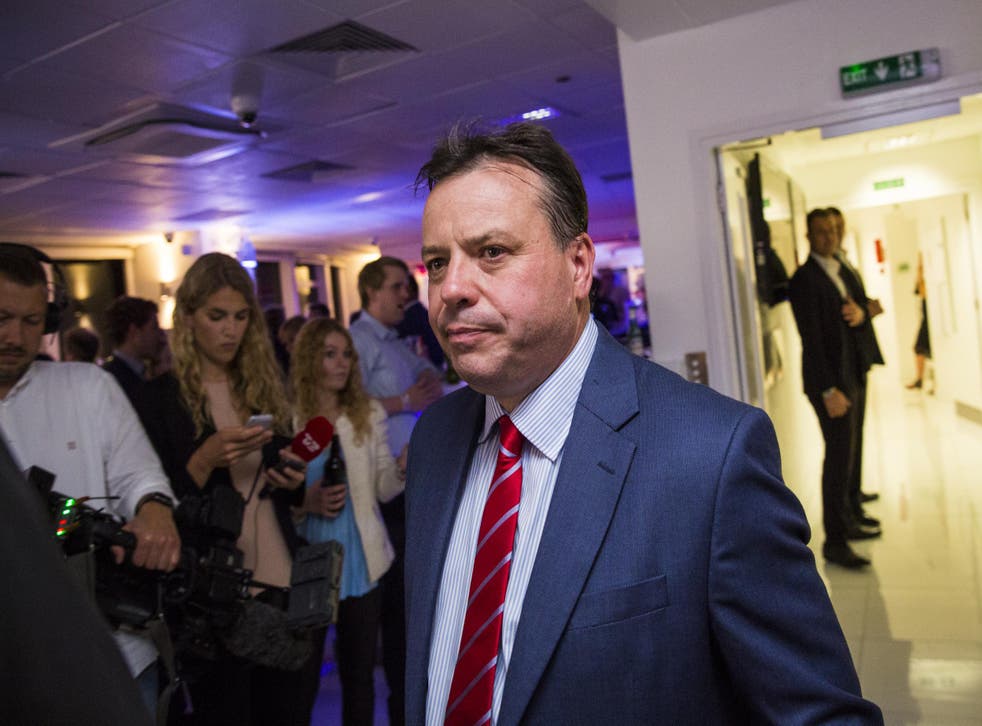 Brexit campaigners tried to "toxify" the debate on leaving the European Union, a Home Affairs Committee examining hate crime and its violent consequences has heard.
Anti-racism activists, talking to MPs, said tactics by Leave.EU and Boris Johnson were polarising and created an atmosphere where "fact didn't matter".
The tactics may have contributed to the rise in post-referendum hate crimes, the campaigners told MPs.
Referencing the highly emotive campaign by Leave.EU, a pro-Brexit organisation co-founded by businessman Arron Banks, Nick Lowles of Hope Not Hate told the committee: "There was a deliberate strategy by Arron Banks's group to use emotion, to deliberately highlight immigration, sovereignty, nationality as a tool to wind people up.
"Now, obviously, for the vast majority of people, that was just about voting in the referendum. But I think that there was a deliberate attempt to toxify the debate and in a way polarise the debate as well."
Mr Lowles said that while Leave.EU likely did not intend to encourage hate crimes, but a spike in them was "one of the consequences" of their "deliberate strategy".
Brexit racism and the fightback

Show all 9
Boris Johnson was also criticised by Mr Lowles or calling Barack Obama "part-Kenyan" and claiming millions of Turkish migrants would arrive in the UK if it joined the EU.
Mr Lowles said the intervention of Leave.EU and Mr Johnson "contributed to an atmosphere where, in a way, fact and reality didn't matter. It was all about emotion, about trying to polarise the public identity."
Indeed, Mr Banks has already made it clear this was the aim of Leave.EU, who employed American strategists, Goddard Gunster, to run his group's campaign.
Talking about the referendum campaign in June, Mr Banks said: "It was taking an American-style media approach.
"What they [Goddard Gunster] said early on was 'facts don't work' and that's it.
"The remain campaign featured fact, fact, fact, fact, fact. It just doesn't work. You have got to connect with people emotionally. It's the Trump success."
Join our new commenting forum
Join thought-provoking conversations, follow other Independent readers and see their replies