Boy locked up for more than 100 days with 'very limited' access to education is breach of human rights, court rules
Sixteen-year-old received no education at all for first 55 days at Feltham Young Offenders' Institution and only 15 hours in total over two-month period before court hearing
May Bulman
Tuesday 04 July 2017 17:39 Comments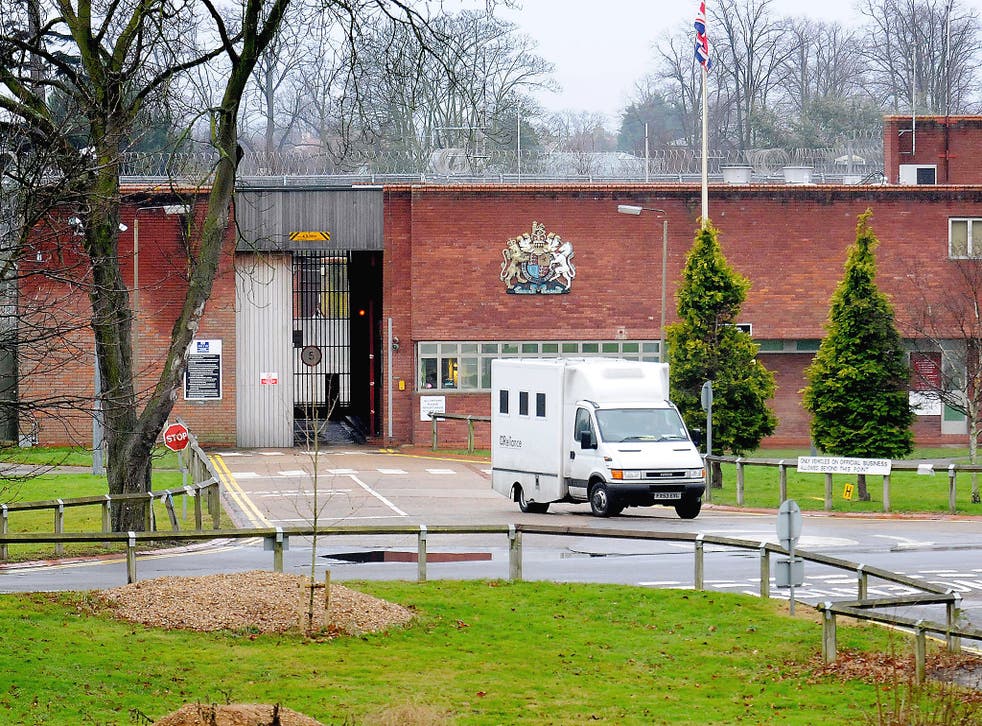 A boy who was locked up for more than 100 days with only "very limited" access to education in a London prison was treated unlawfully, the High Court has ruled.
The child, aged 16 and identified in court documents as AB, was locked in his cell in Feltham Young Offenders Institution, isolated from his peers and was deprived of adequate education, for over 22 hours a day for more than 15 days in a row.
He received no education at all for the first 55 days at Feltham, and only 15 hours in total in a two-month period before the hearing.
The isolation of the child, who was represented in court by the Howard League for Penal Reform, was declared unlawful for a total of 127 days because the prison failed to comply with its own rules around the removal of children from the usual regime in prison.
His lack of education was also declared unlawful. According to the Young Offender Institution Rules 2000, which impose a range of safeguards and procedures to be put in place in light of the risks associated with isolation, children in prison should get at least 15 hours of education a week.
Evidence heard in court from the Youth Justice Board that the shortfall in educational provision in Feltham was due to the risks the children posed to others or which others posed to them and staff shortages.
But even so, the court found that the rules did not permit education to be reduced below 15 hours a week for those reasons. It accepted that during the worst periods, when he had no educational provision at all, "the lack of mental and physical activity contributed to his frustration and so to his disruptive behaviour".
In giving judgment, Mr Justice Ouseley said: "It has not been possible to provide [education] because not enough thought, effort and resources have been put into it.
"I understand how doing so removes resources from elsewhere for someone who may not be thought deserving of so much attention. But that is not what the rule permits, and there are obvious reasons why those who are troublesome in the way AB is and for the reasons he is, cannot be left merely to drift in their education, as if they were responsible adults making adult choices.
"He is in his GCSE year and has special educational needs."
Frances Crook, chief executive of the Howard League for Penal Reform, said it was an "important" judgment, but said their legal team would be appealing the fact that the court stopped short of accepting that the solitary confinement was "degrading and inhuman treatment".
The judgment was handed down just four days after Feltham was strongly criticised by Her Majesty's Inspectorate of Prisons, who said key areas of safety and purposeful activity had "sunk to the lowest level" and conditions in the prison were "quite simply, not safe for either staff or boys".
Feltham had enough school places and teachers, inspectors found, but fewer than half of the boys were getting to lessons – 19,000 hours of schooling had been lost in the past year due to non-attendance and cancellation of classes.
On average, boys were receiving just half of the 15 hours required each week, and the education outreach provision did not meet the needs of children who did not attend classes.
Some were given as little as 10 minutes in the open air each day, raising concerns that the "lack of sunlight and exercise must carry implications for the health and wellbeing of teenage boys".
UK news in pictures

Show all 50
It comes as the mother of a young offender, who is currently being locked up for 23-and-a-half hours a day in Cookham Wood prison and receiving no form of regular education, told The Independent in an emotional testimony that her son and other children in the prison were being locked up "like caged animals".
Sheena Evelyn said her son Kyefer phones her whenever he can because he is so distressed, saying: "He phones me whenever he can just to speak to someone. There's no education. Nothing. These boys are getting 30 minutes out of the cell exercise and that is it.
"Staff have told me that's the standard procedure. Off the back of that, they're going to be misbehaving. They're caged like animals. So then they go back to segregation. It's a vicious circle."
The legal case for AB argued that his treatment is in breach of the United Nations' Mandela Rules, which prohibit the use of solitary confinement for children.
The European Committee for the Prevention of Torture (CPT) has also said locking juveniles up for 23-and-a-half hours is a breach of human rights law, after it found earlier this year that young offenders at Cookham Wood were on occasion being held in conditions "akin to solitary confinement" for up to 80 days for reasons of "discipline and good order".
In a ruling delivered in 2015, the Supreme Court meanwhile held that there are "well known" risks of solitary confinement and that prolonged solitary confinement – defined as being held in solitary confinement for longer than 15 days – is particularly harmful.
The Supreme Court cited expert evidence that the prolonged solitary confinement of adults can have an "extremely damaging effect on ... mental, somatic and social health" and "some of the harmful psychological effects of isolation can become irreversible".
The widespread use of solitary confinement of children in prisons in England was also exposed in 2015 in a report by the Children's Commissioner, which found that one-third of children in prison will spend time in isolation, and that the practice is used disproportionately in respect of children from looked after and ethnic minority backgrounds.
Following the court ruling, Seema Malhotra, Labour MP for Feltham and Heston, called for an emergency debate on Feltham Young Offenders' Institution in the House of Commons.
She said: "Today's breaking news that a 16-year-old boy has had his human rights breached through being kept in prolonged solitary confinement and being unlawfully denied access to education and the ability to mix with other inmates, shows the Government must act now. This is a dereliction of duty.
"Young people are coming out of our youth justice institutions more traumatised and with reduced life chances than when they went in. We are supposed to be an advanced society. These are children and their future and welfare should be a matter for urgent debate of this house.
World news in pictures

Show all 50
"Following the Speaker's recommendation, I will be seeking a full debate in Parliament."
Ms Malhotra has written to the Justice Secretary, the Education Secretary, the chief executive of HM Prisons and Probation Service and the governor of the prison.
A Ministry of Justice spokesperson said in response to the court ruling: "The safety and welfare of young people held in custody is our highest priority. We are grateful for the judge's findings and will consider these carefully.
"We are pleased that the judgment found there has at all times been a considered and proper justification for segregation in this case. Proportionate and justified segregation is an essential tool to manage offenders who would otherwise pose a significant risk to staff and other prisoners."
Register for free to continue reading
Registration is a free and easy way to support our truly independent journalism
By registering, you will also enjoy limited access to Premium articles, exclusive newsletters, commenting, and virtual events with our leading journalists
Already have an account? sign in
Join our new commenting forum
Join thought-provoking conversations, follow other Independent readers and see their replies