Euston station evacuated after 'e-cigarette explodes'
Officers from the British Transport Police and search dogs checked the area is safe 
Chloe Farand
Tuesday 29 August 2017 21:05 Comments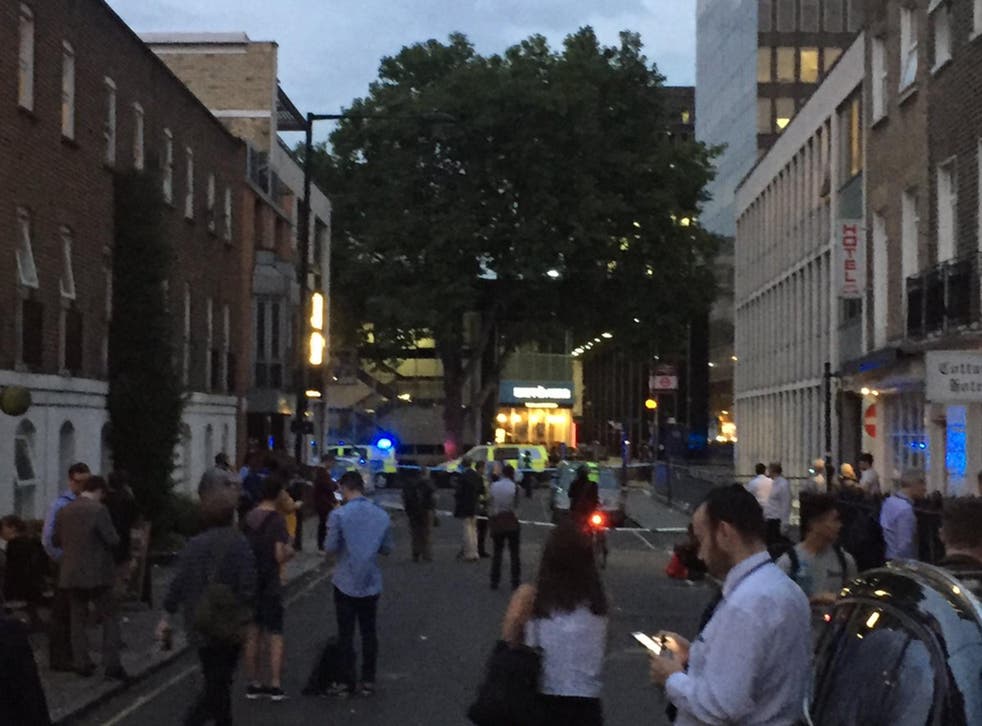 Euston Station has been evacuated by police after an e-cigarette is believed to have caused "a small contained explosion".
Network Rail told the Independent the station was evacuated due to "a security alert" just before 8pm.
The British Transport Police (BTP) said "an electrical item is believed to have caused a small contained explosion".
It later added an e-cigarette in a bag is likely to have been the cause of the explosion.
No-one was injured and officers from the BTP and search dogs checked the scene to ensure the area was safe.
Network Rail said the station reopened but significant delays are expected on the service because of the incident.
Pictures show huge queues as people gather on the station's concourse waiting for the service to resume.
Earlier in the evening, witnesses said passengers were running out of the station in panic.
Bystanders claimed to have seen smoke coming from an item of luggage on the main station concourse.
Mykola Kuzmin, 20, was working at the Leon restaurant on the station's first floor when people started running into the restaurant.
Mr Kuzmin, who claims to have been on Westminster Bridge and not far from London Bridge when the terror attacks happened, described scenes of sheer panic in the station.
He told the Independent: "People started rushing towards the restaurant and some younger people were pushing customers to find refuge in the kitchen. Three people tried to enter one of the fridges, they were crying and shaking. Some people were screaming 'No, I don't want to die'."
Register for free to continue reading
Registration is a free and easy way to support our truly independent journalism
By registering, you will also enjoy limited access to Premium articles, exclusive newsletters, commenting, and virtual events with our leading journalists
Already have an account? sign in
Join our new commenting forum
Join thought-provoking conversations, follow other Independent readers and see their replies