Violence soars by 76% at Government's flagship prison that models itself on academy schools
Independent Monitoring Board report finds there were 816 violent incidents at Holme House in 2016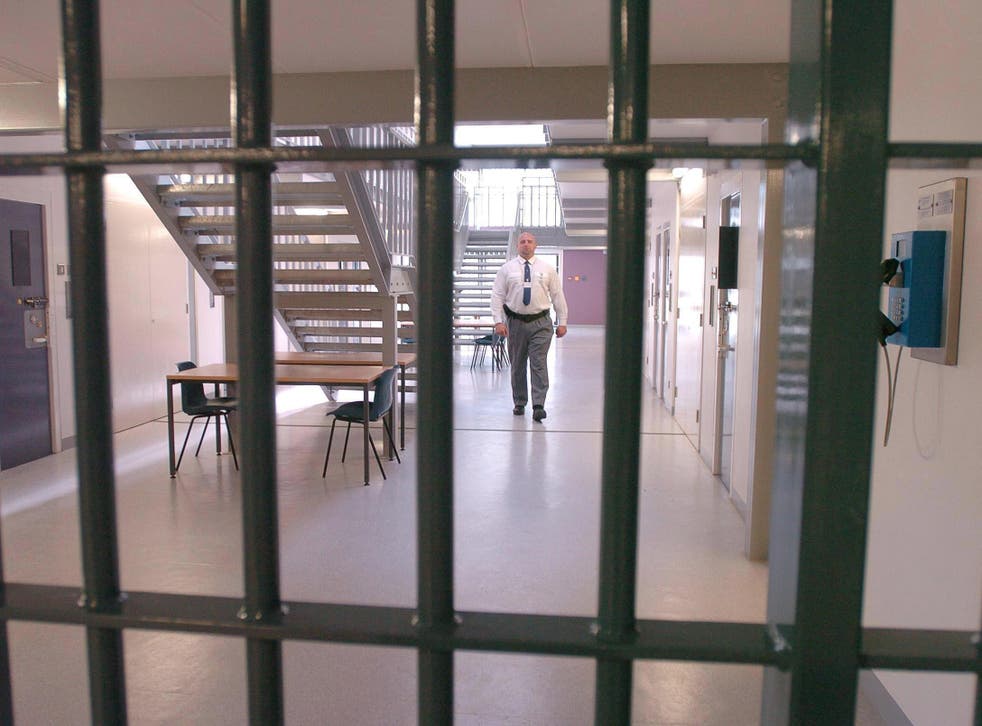 Violent incidents have soared by 76 per cent in one of the government's flagship 'reform prisons', which were designed to reduce violence and place a greater emphasis on education and rehabilitation.
Holme House Prison in Durham is one of six prisons selected by the Ministry of Justice last year for the pioneering scheme, which aimed to develop prisons along the lines of academy schools, giving greater power to individual governors.
The government promised the new prisons would "do more to rehabilitate offenders and improve public safety".
But a new report by the prison's Independent Monitoring Board found there were 816 violent incidents at Holme House in 2016, up from 470 in 2015, "an alarming increase of 73.6 per cent".
Other areas of concern at the 1,200 capacity prison were staff morale and waiting times for primary health care.
Staff morale has "deteriorated" at the prison due to increased levels of violence, poor staffing levels, and overcrowding, according to the report. Prison officers told researchers they were "fire fighting" and "just coping".
Prisoners have to wait on average more than five weeks to see a GP, and the report attributes poor healthcare provision to the external contractors who provide the service.
Criminally tasty: Britain's first prison restaurant

Show all 4
Its authors were "very concerned about the ability of some external contracts to deliver a good quality service". G4S operates the primary healthcare contract at Holme House.
Reform prisons are able to arrange their contracts independently and seek out new ways of generating income.
They must also compile data on education, reoffending and employment on release which are fed into prison league tables.
The report did however praise Holme House's education programmes, which were successful in placing 430 ex-prisoners into employment over the course of the year.
BBC Panorama uncover 'chaos' in prison system
Peter Dawson, the director of the Prison Reform Trust, said: "The Prison Reform Trust is generally supportive of reform prisons, which would give more power to governors. Any initiative would need time to take an impact.
"But the whole point about prisons is that you have to get the basics right first: prisoner safety, and good relationships between staff and prisoners.
"While reform prisons got a bit of extra cash at a senior level, they won't particularly have benefited from any additional staff.
"Holme House will have been dealing with all the same issues as other prisons- violence, overcrowding, addiction- and becoming a reform prison won't have changed that.
"The most fundamental thing we need to do to reduce violence in prisons is to cut prisoner numbers.
"This is the one thing the government always refuses to acknowledge: that it has control over the size of the prison population."
A Prison Service spokesperson told The Independent: "We are committed to making prisons places of safety and reform and have taken urgent action to stabilise the estate by tackling the drugs, drones and phones that undermine security. We are also investing £100m annually to boost the frontline by 2,500 officers.
"Holme House has been given new freedoms as a Reform Prison and has increased staffing levels, as well as expanding the safer custody team to help tackle levels of violence. As the report notes, the prison has also made great strides in getting prisoners into employment, which will help reduce their chances of reoffending on release."
The Ministry of Justice has been contacted for comment.
Join our new commenting forum
Join thought-provoking conversations, follow other Independent readers and see their replies