Ian Wright, Davina McCall and Anna Wintour on King's birthday honours list
Football pundit and presenters join Vogue editor, authors, public appointments watchdog and royal gynaecologist in receiving gongs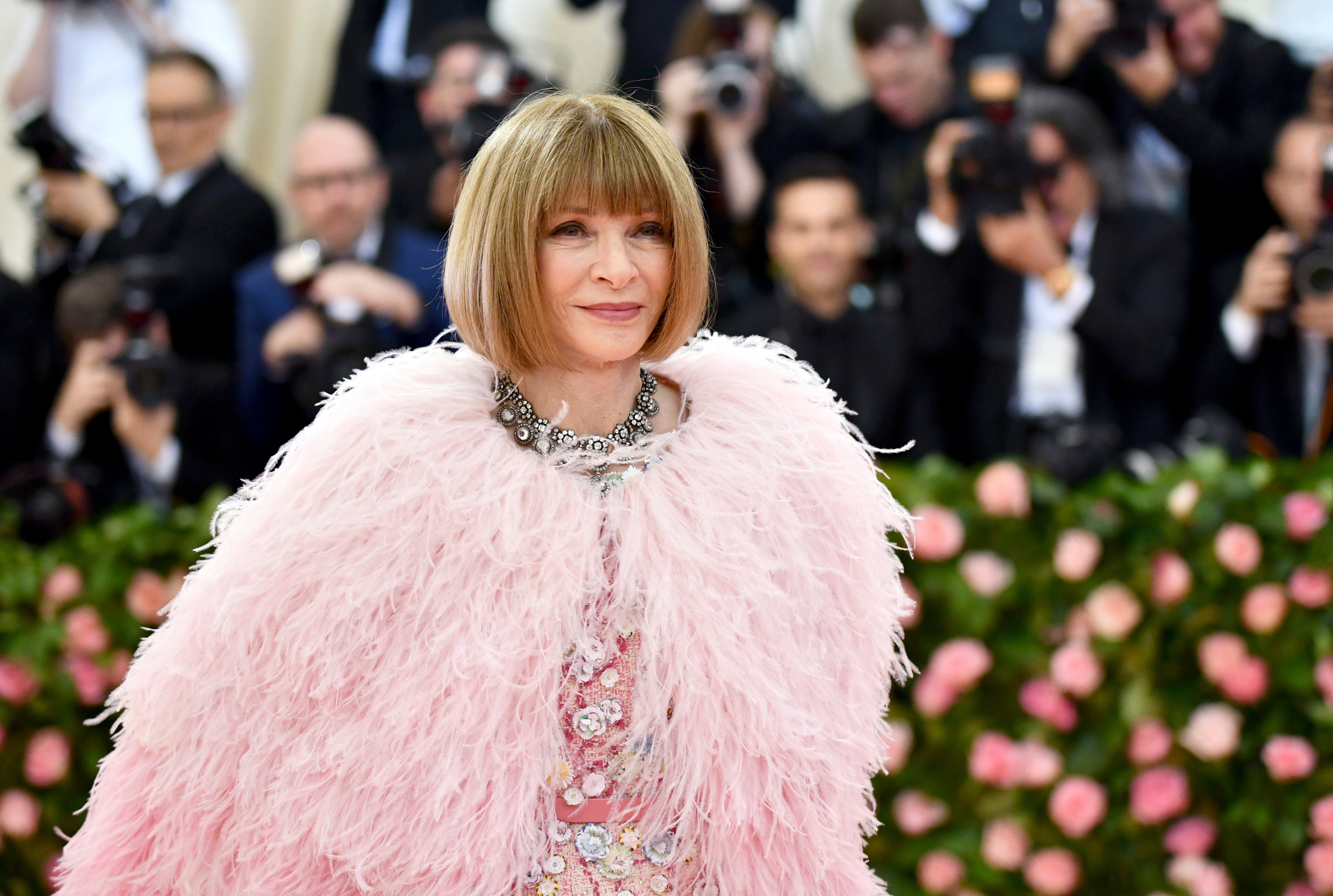 Footballer Ian Wright, fashion editor Dame Anna Wintour and author Ian McEwan are among the famous people recognised in the King's first birthday honours list.
Television presenter Davina McCall, veteran broadcaster Ken Bruce and Line Of Duty actress Vicky McClure have been appointed MBEs.
Former England and Arsenal footballer-turned-pundit Wright was made an OBE.
But the highest awards went to Vogue editor-in-chief Dame Anna and Booker Prize-winning novelist McEwan, who were made Companions of Honour.
Bruce, 72, who presented the Radio 2 morning show for more than 30 years, described the honour as "a great surprise and privilege", while McCall said: "I can't believe it. It's a great honour and it really means a great deal."
Martin Amis has been given the unprecedented honour of receiving a posthumous knighthood, The Independent revealed.
The King has also made consultant gynaecologist Alan Farthing, who helped deliver William and Kate's three children, a commander of the Royal Victorian Order (RVO).
Mr Farthing, who had been engaged to BBC presenter Jill Dando when she was shot dead in 1999, is a pioneer in keyhole surgery for gynaecological cancer patients.
He supported the Princess of Wales when she gave birth to Prince George in 2013, Princess Charlotte in 2015 and Prince Louis in 2018.
The honours come days after fury over No 10's refusal to axe Boris Johnson's resignation honours, attacked by critics as cronyism and "an insult".
The public appointments watchdog, who launched a review in January of the selection of BBC chairman Richard Sharp amid concerns over his role in helping Boris Johnson secure a loan, has received a knighthood for his public service.
Sir William Shawcross, who said he was "happy and very grateful" for the honour, had pledged to review the appointment to ensure it was in compliance with Whitehall rules.
His long-awaited report on the Prevent programme, which aims to stop people turning to terrorism, was published earlier this year, to heavy criticism from some MPs and campaigners, who claimed the scheme had unfairly targeted Muslim social activists.
But Sir William said accusations that Prevent was anti-Muslim were an insult, and alleged there was a concerted campaign to undermine it.
Sir John Bell, a scientist who served as Boris Johnson's Covid-19 testing tsar during the pandemic, spoke of his "delight" as he was elevated to a Companion of Honour for his services to medicine and life sciences.
Sir John was among those who helped broker the deal with pharmaceutical company AstraZeneca to produce the Oxford vaccine.
Atonement author McEwan said the honour had come as a complete surprise and he was delighted.
"I guess it amounts to a really good review…The writers who precede me in this award have long been companions too – Maugham, Greene, Larkin, Pinter, Margaret Atwood, Antonia Fraser, and my friend Salman Rushdie."
Another Booker Prize-winner, Sir Ben Okri, became a Knight bachelor, as did former BBC director-general Sir Mark Thompson, Sky's executive chairman Sir Jeremy Darroch, and Sir Rupert Gavin, chairman of Historic Royal Palaces.
Sir Ben said: "For me the main value of this honour at this moment is necessity to remind my fellow human beings that we are living on the cusp of a worldwide environmental crisis.
"If we don't do something radical about it now, within 10 years nothing will be the same."
Former hostage Sir Terry Waite, already a CBE, has been appointed a Knight Commander of the Order of St Michael and St George (KCMG) for his services to charity.
The 84-year-old, who spent almost five years in captivity after being kidnapped by Islamic terrorists in Lebanon, said the honour was one of life's "peak" achievements.
Sir Terry, co-founder and president of Hostage International, which supports families of those taken captive, said he planned to keep on working. "It really is a big surprise. I had no idea that this was coming up," he said.
Philip Bigley, brother of murdered Iraq hostage Ken Bigley, was made an OBE for his work supporting people who have suffered because of kidnappings abroad. He said: "I am both shocked and honoured to have been nominated for this award, which I graciously accept in memory of my brother, Ken, and on behalf of our family."
Former Rangers footballer and manager John Greig was made a CBE, while former Manchester United defender Jonny Evans and ex-Lionesses striker Eniola Aluko became MBEs.
MI6 chief Sir Richard Moore and Labour former minister Sir Ben Bradshaw were knighted, and Conservative MPs John Baron, Bob Blackman, Damian Collins and Heather Wheeler were made OBEs.
Sir Ben, the second openly gay MP when elected in 1997, said he had questioned whether to accept the award in view of the row over Boris Johnson's resignation honours list but viewed it as "a thank you" to all those who supported him.
Scottish Labour deputy leader Jackie Baillie has been given a damehood, while Sally Magnusson, a presenter on BBC Scotland's Reporting Scotland news programme, is made an MBE for services to people with dementia and their carers.
The oldest recipient, 106-year-old Joan Willett, was given a British Empire Medal for her charitable fundraising for the British Heart Foundation.
Ms Willett, who is just a few weeks away from her 107th birthday, says she was inspired by Captain Sir Tom Moore to raise more than £60,000 for the charity in 2020 when she completed a 17-mile walking challenge outside her care home in Hastings, Sussex.
The youngest recipient, Junior Jay Frood, 18, received the same honour for services to vulnerable children. Mr Frood said: "It feels really amazing and good because it shows no matter how young you are you can receive this award. You can start from any age helping other people and helping the community."
More than half of the recipients are people who showed "outstanding work" in their communities, either in a voluntary or paid capacity.
Exactly half of the recipients are women – down slightly from last year.
Some 11 per cent of honours go to people from an ethnic minority background, down from 13.3 per cent last year.
Additional reporting by PA
Join our commenting forum
Join thought-provoking conversations, follow other Independent readers and see their replies