Israel-Gaza conflict: Anti-Semitic incidents 'up 500%' in UK since start of bombardment of Gaza
A charity recorded 240 calls in July, up from around 50 in previous months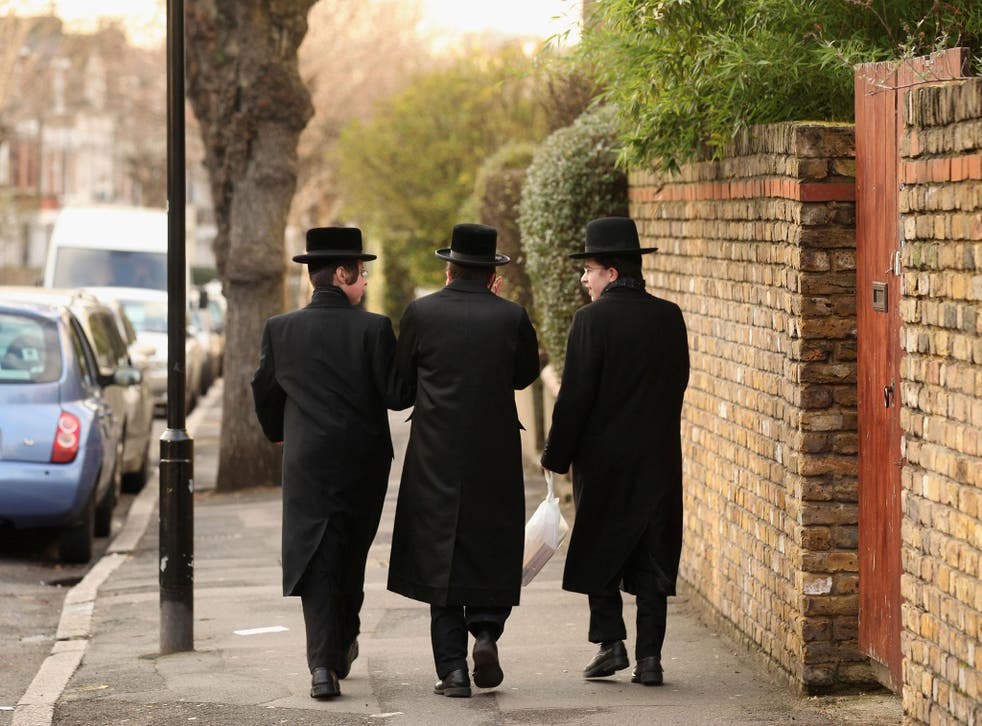 Anti-Semitic incidents in the UK have rocketed by nearly 500 per cent since the start of the latest conflict in Gaza, according to a charity.
The Community Security Trust (CST), which has a helpline for British Jews to report incidents, has received more than 240 calls in July alone – up from around 50 a month for the rest of 2014.
Anti-Semitic incidents are classed as any verbal or physical act aimed at Jewish people, groups or property where there is evidence of an Anti-Semitic motivation.
Mark Gardner, the communications director for the CST, said the number of attacks in July is likely to rise as workers process the "huge volume" of calls they have received.
"The actual data is bad enough but cannot convey the mood of the Jewish community, with many people telling us that they have never felt so bad, have been under such pressure, nor worried so much about what the future may hold," he added.
"British Jews, like those elsewhere, will continue to suffer local anti-Semitic impacts from overseas events and global ideological trends."
July was the second-worst month ever recorded by the charity, established in 1994, after 289 incidents were seen in January 2009.
There have been more than 10 arrests made in relation to the reports so far and other cases are being investigated by the police, while others have not been confirmed.
It follows a pattern of spikes caused by violence in the Gaza Strip, where an estimated 2,000 Palestinians have been killed in less than two months in an Israeli military operation against Hamas.
Many incidents have involved verbal abuse and threats against Jews in public places, Mr Gardner said, adding that dominant themes were Jews being called child murderers or Nazis and being told "Hitler was right".
He used the analogy of a pressure cooker to describe how hatred bubbling under the surface has had the "lid blown off" by recent events.
A similar phenomenon was recorded by Muslim charities in 2013 following the murder of Lee Rigby in Woolwich, when a spate of Islamophobic crimes including mosque attacks broke out.
Countless protests have taken place against Israel's bombardment of Gaza across the UK and many groups have taken pains to distinguish their stance on the nation's military policy from anti-Semitism.
But Mr Gardner said it was not the Jewish community that needs telling the distinction as Jews become targets across Europe.
In a letter in Friday's Independent, Stephen Spencer Ryde, from London, described how his wife was called "scum" in a pub in Bath when she mentioned her Jewish background and a friend's son was asked to leave a student hall in Manchester because he was eating kosher food with a Hebrew label.
A blue plaque marking the birthplace of former Israeli president Chaim Herzog had to be removed in Belfast because of repeated vandalism and a Tesco supermarket in Birmingham was vandalised following a protest to boycott Israeli goods.
At Kingston Synagogue, in west London, a sign reading "child murderers" was stuck up outside the building.
Rabbi Samuel Landau said he had an "initial knee-jerk reaction" fearing "blood libels of old", but despite the attack he says Jews "should not be fearful", and that he has had "heart-warming expressions of support" from numerous faith groups.
In pictures: Fears of French Gaza spillover grow after 'anti-semitic' riot in Paris suburb

Show all 8
The situation is worse in France, where Jewish families are reportedly fleeing after a rise in violent attacks, including the vandalising and looting of Jewish businesses in the Sarcelles district of Paris after a pro-Palestinian rally.
The CST's report of anti-Semitic incidents in 2014 had been promising, finding that the total of 529 was almost 20 per cent down on 2012.
The charity provides guidance on anti-Semitism to authorities and offers security services and training to Jewish organistions.
Even when the current conflict in Gaza comes to an end, Mr Gardner believes the current of anti-Semitism will continue.
"Some of those anti-Israel and anti-Zionist passions found their physical outlet against Jewish targets, as they always do," he said.
"It is a basic political phenomenon and anti-Semitism is an old tradition."