Kirsty Boden: Nurse killed in London Bridge attack as she 'ran towards danger' to help people
'We are so proud of Kirsty's brave actions which demonstrate how selfless, caring and heroic she was'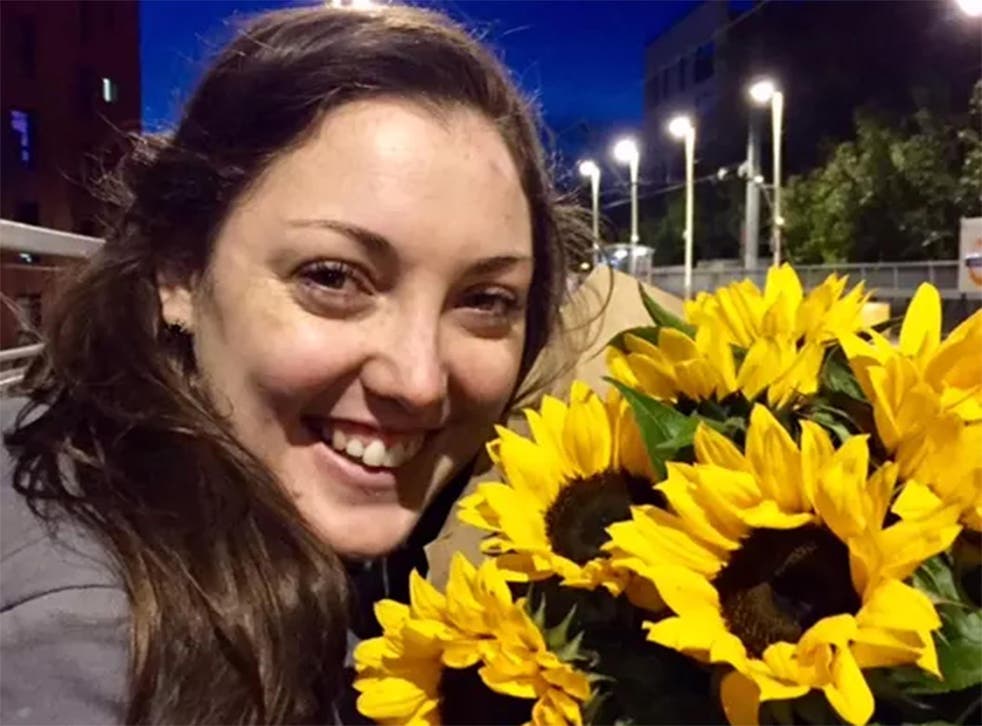 The third victim of the London Bridge terror attack has been named as Kirsty Boden, an Australian nurse who "ran towards danger" to help people during the deadly onslaught.
The 28-year-old is among the seven people who were killed when three terrorists rammed a white van into people in the London Bridge area, before exiting the vehicle and stabbing people at random in Borough market.
Ms Boden worked at Guy's Hospital in London Bridge. Her family have asked for privacy, and paid tribute to her in a statement, calling her "the most outgoing, kind and generous person" who loved to help others.
"Kirsty was loved and adored by her family, friends and boyfriend," they said.
"She was the most outgoing, kind and generous person, who loved to help people. Helping people was what she loved to do in her job as a nurse and in her daily life.
"As she ran towards danger, in an effort to help people on the bridge, Kirsty sadly lost her life.
"We are so proud of Kirsty's brave actions which demonstrate how selfless, caring and heroic she was, not only on that night, but throughout all of her life. Kirsty – we love you and we will miss you dearly."
Ms Boden was a member of Guy's Hospital and worked as a staff nurse in Theatres Recovery.
Thousands join together for vigil after London Bridge terror attack
Dame Eileen Sills, chief nurse at Guy's and St Thomas' NHS Foundation Trust said Ms Boden was an "outstanding nurse" who her colleagues described as "one in a million".
"I cannot put into words how sad I am that we have lost one of our own," she said. "Kirsty was an outstanding nurse and a hugely valued member of the staff team in Theatres Recovery, described by her colleagues as 'one in a million' who always went the extra mile for the patients in her care.
"Our thoughts at this time are with her family, her loved ones and our staff who have lost a dear friend and colleague."
Canadian woman Christine Archibald and James McMullan, a 32-year-old man from London, have also been named by their families as victims of Saturday night's attack. France's foreign minister confirmed one French citizen was killed at the time. The victim has not been named.
A total of 48 people were injured by the terrorists in London Bridge, with 18 understood to still be in a critical condition in hospital.
The three terrorists carrying out Saturday night's attack were shot dead by police within eight minutes of the alarm being raised.
Police have named the three attackers as 22-year-old Youssef Zaghba, believed to be an Italian national of Moroccan descent; Khuram Shazad Butt, a 27-year-old Pakistan-born British citizen who was known to police and MI5; and Rachid Redouane, a 30-year-old man who claimed to be Moroccan and Libyan.
Register for free to continue reading
Registration is a free and easy way to support our truly independent journalism
By registering, you will also enjoy limited access to Premium articles, exclusive newsletters, commenting, and virtual events with our leading journalists
Already have an account? sign in
Register for free to continue reading
Registration is a free and easy way to support our truly independent journalism
By registering, you will also enjoy limited access to Premium articles, exclusive newsletters, commenting, and virtual events with our leading journalists
Already have an account? sign in
Join our new commenting forum
Join thought-provoking conversations, follow other Independent readers and see their replies