'You did what you were told': Inside Liverpool City Council's collapse into scandal
Arrests, intimidation, dubious contracts and squandered millions - how England's 10th biggest local authority failed the people it was supposed to serve
Colin Drury
North of England Correspondent
Sunday 28 March 2021 04:25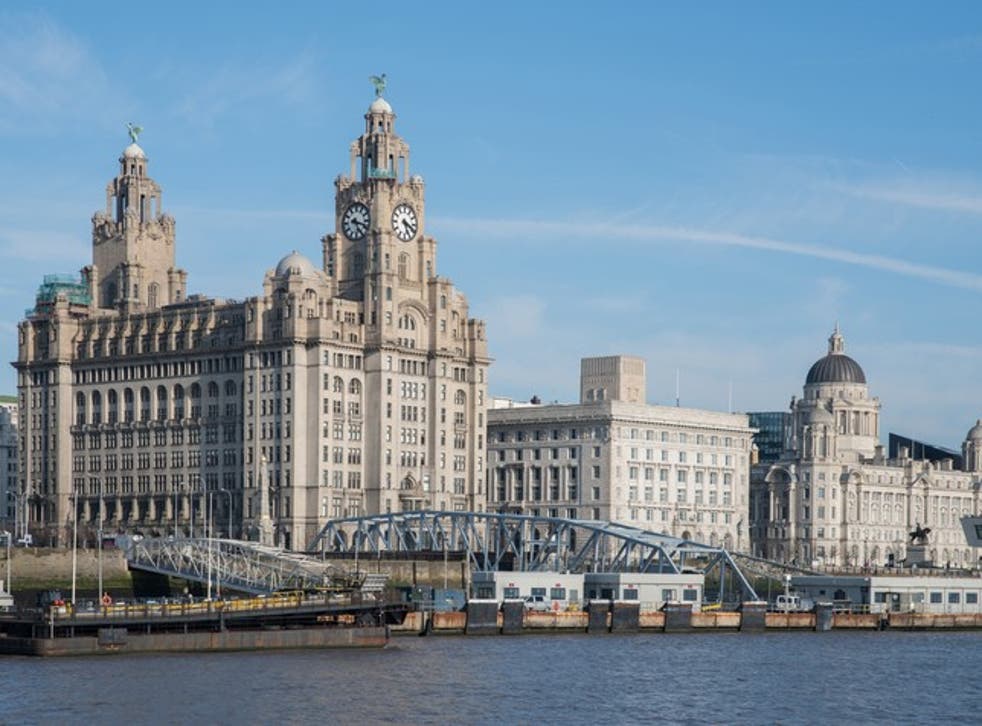 In an interview given in 2020, Joe Anderson, the then mayor of Liverpool, was asked what the biggest misconception about him was.
"Things like the brown envelope comments," he told the Trailblazer website. "I live in a terrace house in Old Swan… I'm a scouser that wants the best for his people."
This week, the city council which he led for a decade until December was found to be mired in scandal so rotten it will now be partially taken over by government commissioners.
In an eviscerating report following a three-month investigation, inspectors described an authority where "dubious" contracts were regularly handed out, key records were routinely destroyed and staff who dared voice concerns – or even ask questions – were intimidated. "Those who did not comply," the report states, "did not last".
Among major issues highlighted were senior councillors benefiting financially from funding decisions, a scrutiny process described as "sketchy", and the handing of at least one major contract to a direct family member in breach of all regulations. Insiders suggest as much as £100m of public money may have been squandered.
"It could hardly be more damning," says Jonathan Tonge, professor of politics at Liverpool University. "You could hardly get a more excoriating report. It is page after page of the most shameful stuff."
Now, with Anderson himself under police investigation following his arrest on suspicion of bribery in December, the civic soul-searching is beginning: how could England's 10th biggest authority – one that serves a metropolis of half a million people – fail so badly?
Part of the answer to that, it now seems, may lie in nothing more obscure than a couple of city centre flyovers.
The Churchill Way – a pair of brutalist 240-metre long road bridges – carried four lanes of traffic up and above Liverpool for almost 50 years until their much-welcomed demolition in 2019.
Now, two years on, they are at the centre of one of the most eyebrow-raising sections of the new report.
Specifically, it is said that, during their demolition, Amey – the company charged with the £6.75m job – was given a "direct instruction" by council officials to contract out part of the work to a small Liverpool venture called Safety Support Consultants.
While bosses at the infrastructure giant questioned this – SCC had "no published highways experience" – it ultimately did as it was told. Over a four month period, some £250,000 was paid out to the smaller firm for safety work.
Why is this significant? Because the director of SSC, it turned out, was none other than David Anderson, the 33-year-old son of the mayor.
"This action exposed the site teams to considerable health and safety risk," says the report, which was written by government inspector Max Caller. "It also increased the commercial risk to the council of budget overrun."
Any allegations of wrong doing have quickly been denied by both Anderson senior and junior.
In a statement released on Thursday, the latter described the 69-page report as "slanderous, unfounded, biased, tactical and politically motivated" as well as "factually incorrect".
Yet it was his company's involvement with the Churchill Way that perhaps first truly set alarm bells ringing about wider issues at the authority, insiders tell The Independent today.
By 2019, backbench councillors and officials were already becoming concerned about the way the regeneration, planning and highways departments were being run. Deputy mayor, Ann O'Byrne, had quit her role in May 2018 with a blistering attack: "The mayor isn't listening to the Labour group, wider party and, most importantly, to the people of Liverpool". Six months after Anderson himself was questioned by Lancashire Police in connection with a fraud inquiry.
Yet, up until the flyover demolition, there remained a widespread belief that, if the methods being deployed were unorthodox, they were not without their benefits. What the new report has judged to be "intimidation", many saw as the forthrightness required to get Liverpool moving. What it has called "dubious" contracts were widely considered a way of ensuring local companies got local jobs; that money came into the city and stayed here.
The old government maxim was regularly thrown about: what's right is what works. And on some level, it did work. According to Anderson himself, some £10bn was pumped into Liverpool during his tenure and 31,000 jobs were created.
"You have to remember Joe got things done," says one Labour backbench councillor today. "He promised to bring development and jobs and he did that, so when people heard about corners being cut, there was a willingness to give the benefit of the doubt and accept it was being done for the right reasons. Which I think, to some extent, it probably was."
But?
"But then SSC happened, and it was just one contract too many that was difficult to justify," comes the reply. "People looked at that and it didn't pass any kind of smell test."
Indeed, it was by no means the only dealing that failed to meet such standards, according to the Caller report.
In total, inspectors analysed 65 sample property transactions entered into by the council between 2015 and 2020. Not a single one was found to be entirely satisfactory. "When selling land," communities secretary Robert Jenrick told parliament after assessing the findings, "Liverpool City Council's best interests were not on the agenda."
The report itself goes back no further than 2015 but arguably a more key date in all this was 2010 and what some have called Liverpool's Night of the Long Knives.
Within six months of Anderson sweeping to victory in that year's local elections, the council's chief executive Colin Hilton along with six or seven of its most senior directors and officers had either retired, moved on to other authorities or been asked to step down.
"It was a major clear out of the stables and, in effect, what ought to have been a neutral civil service was replaced by senior figures that were far closer to the politicians leading the authority than perhaps they should have been," says Tonge today.
Key among the replacements was new interim CEO David McElhinney, a man with a reputation as an enforcer so ruthless he had the nickname Mack The Knife. His appointment, the Liverpool Echo reported at the time, would "send shivers down the spines of staff".
A message, one insider says, soon started coming down the food: "You did what you were told or you started looking for a new job."
The problem was – and still is – that there was no real opposition to scrutinise such manoeuvres. Liverpool is all but a one-party state. Of 90 councillors here, some 72 are Labour. Every single one of the city's MPs is red.
"The Liberal Democrats are energetic, but they don't have the volume or resources to engage in full scrutiny," says Tonge. "There were a lot of Labour backbenchers who were brassed off with what was happening, but they have no mechanism to change things. Those that did speak out were marginalised. They were sent to political Siberia."
None of this was in anyway illegal, or even necessarily improper, it should be said. It is the same political power plays that go on everywhere.
But it does offer context as to how, from then on in, certain council departments were able to operate, as Caller's report notes, with minimal transparency.
Indeed, that opaqueness was only compounded in 2012 when the council shifted to a directly elected mayor system – a post which Anderson himself duly won in a city-wide election.
"It was a new system so there was confusion about who had what authority," says one backbench councillor. "The consequence was that there was significant overreach that went effectively unchecked."
Thereafter, power became increasingly concentrated in the hands of the few. In one of the bombshell lines from his report, Caller acknowledged this. He suggested the council's leadership became not altogether different from a "secret cabal".
Where exactly Liverpool goes now from here is not immediately clear. No other city of this size had ever had government officials move in like this. It is unprecedented territory.
What is already clear is that – excluding some on the hard left who talk of a Tory takeover – there appears some political agreement that communities secretary Robert Jenrick had little choice but to appoint commissioners to oversee change.
"We've got to be big enough to own [what has happened]," said Paula Barker, MP for Liverpool Wavertree. "If we expect any moral authority to call out alleged government corruption and cronyism, we've got to have the bravery and integrity to investigate it out in our own ranks."
Sir Kier Starmer, too, supported the move.
The commissioners, it is understood, will now work alongside the council's chief executive, Tony Reeves –acknowledged in the report for beginning to turn things round – to implement a plan for action in the authority's planning, highways, regeneration and property management departments. They will likely stay in position for three years.
The police investigation into Anderson and at least four other men remains ongoing, meanwhile. All strenuously deny any wrongdoing. Anderson released a statement this week saying of the Caller report that "success brings jealousy".
And, then, just to throw an extra ingredient into the pot, there's the upcoming mayoral election in May.
Labour are still to pick a candidate – a process which has already been the subject of infighting – yet, whoever they do choose, their ultimate victory retains an air of inevitability.
"Will it all have an impact politically?" ponders Tonge. "The report is so damning, it could hardly fail to have some impact but I can't see this staying anything other than a Labour city. The movement away would need to be too big. What it might mean is that we now have a contest rather than a coronation."
Register for free to continue reading
Registration is a free and easy way to support our truly independent journalism
By registering, you will also enjoy limited access to Premium articles, exclusive newsletters, commenting, and virtual events with our leading journalists
Already have an account? sign in
Register for free to continue reading
Registration is a free and easy way to support our truly independent journalism
By registering, you will also enjoy limited access to Premium articles, exclusive newsletters, commenting, and virtual events with our leading journalists
Already have an account? sign in