Refugees forced to put themselves in danger to join relatives under Home Office family reunion policy
One of few existing 'safe' and legal routes to Britain putting people at risk of trafficking and abuse because they must travel to faraway visa centres to submit applications to UK government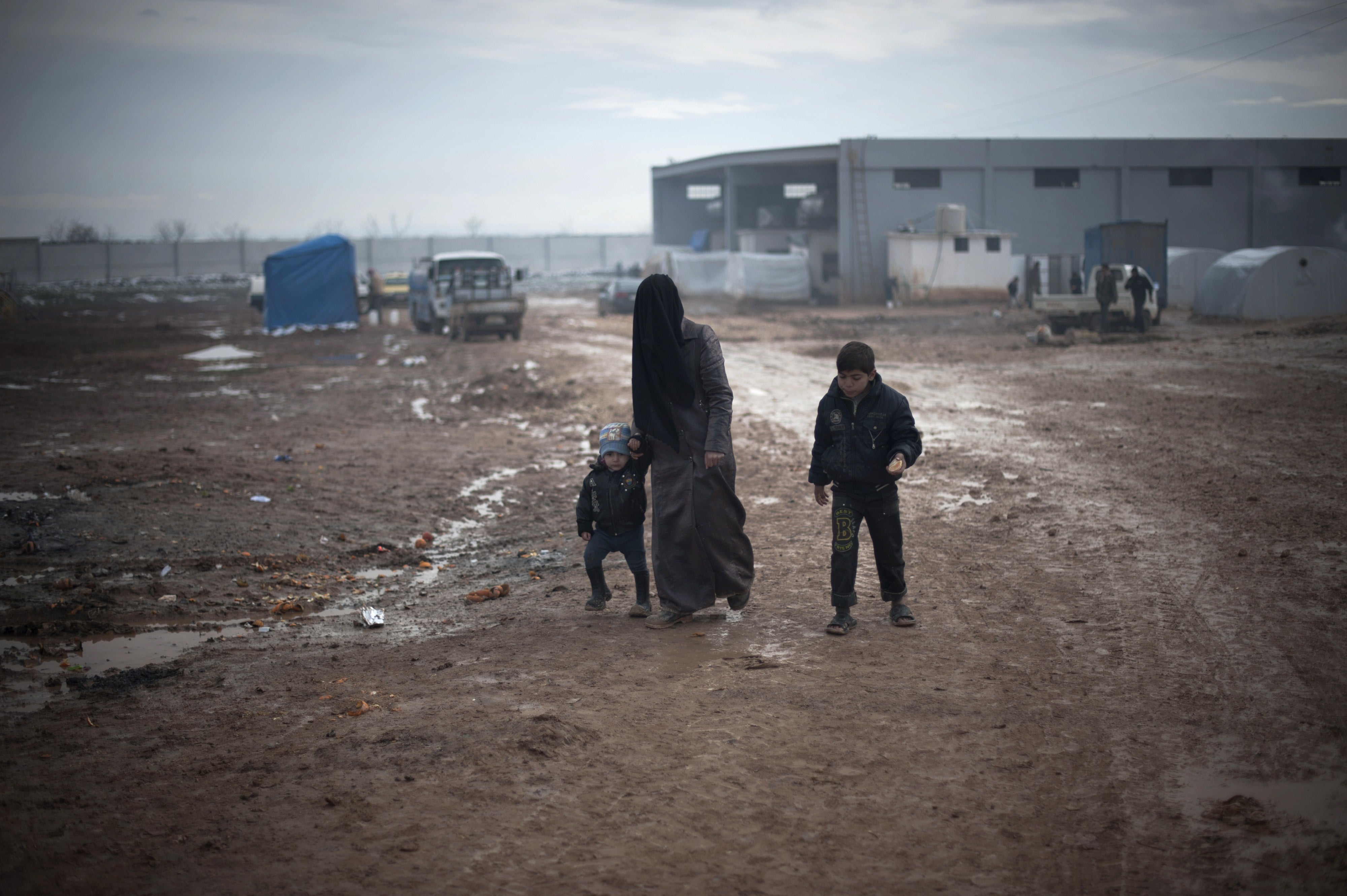 Refugees are being forced to navigate war zones and place themselves at risk of being trafficked in order to join relatives in the UK under the Home Office's family reunion policies, new research shows.
A report from the British Red Cross finds the system that gives refugees in the UK the right to bring their family to join them – one of the few existing "safe" and legal routes to Britain – is putting people in danger because of the journeys they have to take to submit their applications.
When a person seeking safety has successfully claimed asylum and been granted refugee status in the UK, they are legally entitled to be reunited with their immediate family members through a family reunion visa.
As part of the application process, family members overseas must access a UK Embassy or Visa Application Centre (VAC) to complete the submission, and later return there to collect their decision.
The British Red Cross warns that in many cases, children and adults are forced to navigate war zones, flee sexual violence, hide for fear of imprisonment or abuse, and are even forced to pay smugglers, in order to reach the place where their paperwork can be processed by officials acting for the Home Office.
The research, based on interviews with 100 families who have been supported through the charity's family reunion services, estimates that nearly half of those trying to apply were exposed to these risks.
Since 2010, nine out of every ten applicants have been adult women and children, meaning they face additional threats such as sexual violence and high child mortality, according to the report.
In one case, a woman and her three children – aged five, eight and 10 – had to travel to a different country to submit their family reunification application, for which they needed help from a smuggler, which cost more than £6,000.  
"It was very difficult crossing the border at dark time at night, and crossing the mountains, up down hills and carrying children," the woman said.  
"The security at the borders are very difficult because when they catch you, they will turn you back and they will imprison you for one to five years. If the children cry, it would warn them and they could catch you."
On arriving in the country, the family was taken to the police station where they slept overnight before being collected and taken to a UNHCR refugee camp. Living conditions in the camp were poor and the children were unhappy there, but without the necessary registration documentation she was not authorised to leave it or travel freely.  
After 45 days, they received their documents and were free to leave. Only then were they able to continue their journey to the capital city, and two weeks after arriving they submitted their application to the embassy. The woman and her children are now reunited with her husband in the UK.
In another case, the husband of a woman who fled to the UK after being detained and tortured in their home country described the dangers he was facing while waiting to be reunited with her.
The government's security forces were constantly searching for his wife, and regularly visited the family home where they would repeatedly ask him where she was. While undertaking the family reunification process, he decided it was safest to go into hiding and moved to a friend's house.
"I was staying all the time inside the house, I didn't try to go outside even to the shop, even to take anything from outside. I was just afraid they would find me and ask me, where is my wife, where is she," said the man.
When he had to go to the VAC to submit the application, and later to collect his passport, he was afraid that he would be seen and caught. He travelled there with the help of a friend, before returning to the house where he was hiding. After around four months the process was complete and he was able to travel to the UK to be reunited with his wife.
The report states that the coronavirus pandemic has further highlighted the difficulty in applying for, and obstacles in obtaining, a visa for refugee families, as VACs and borders across the world have closed and travel has become increasingly difficult.  
These hurdles have left families separated for prolonged periods of time, with Home Office figures showing that from April to June 2020, there was a 94 per cent drop in family reunion visas granted compared to the first three months of the year.
Jon Featonby, policy and advocacy manager at the British Red Cross, told The Independent the current process failed to reflect the circumstances and vulnerabilities of individuals who are often be facing the same risks as their loved ones who have already been granted asylum in the UK.
"We've been hearing in recent weeks from ministers talking about how many people have been able to come successfully to the UK through safe and legal routes. Our findings highlight how this existing safe and legal route actually for many families just isn't that safe," he said.
"Many face several different journeys just to submit the application, and they may have to resort to using smugglers and putting themselves at risk of trafficking in order to do that, and at the end of it they may not even be successful in their application."
The British Red Cross has made a series of recommendations, including only asking people to travel to application centres once they've had a positive decision from paperwork submitted online, and ensuring visa application centres – which are usually managed by outsourced companies - are properly equipped to process applications swiftly and without forcing people to make multiple dangerous journeys.
Refugees rescued off Lesbos
Mr Featonby added: "We think our recommendations are quite straightforward and if acted on would make it far safer for those families. By implementing them, the Home Office will be able to live up to what they're saying about ensuring that the safe and legal routes do exist."
A Home Office spokesperson said: "Our family reunion policy provides a safe and legal route to bring families together. In the year ending June 2020, the government issued 6,320 refugee family reunion visas and we have issued more than 29,000 in the last five years.  
"We require biometrics to enable us to confirm the identity of individuals who apply to come to the UK and to assess whether they pose a risk of harm, but have extended the 30 day entry clearance to 90 days to provide individuals with a longer window of opportunity to travel.
"We are fixing our broken asylum system to make it firm and fair. We will stop abuse of the system while ensuring it is compassionate towards those who need our help, welcoming people through safe and legal routes."
Join our commenting forum
Join thought-provoking conversations, follow other Independent readers and see their replies