Britain's top military officer warns of threat from wave of Russian propaganda and spying
Prime Minister Thersea May is preparing a meeting of National Security Council to address the risks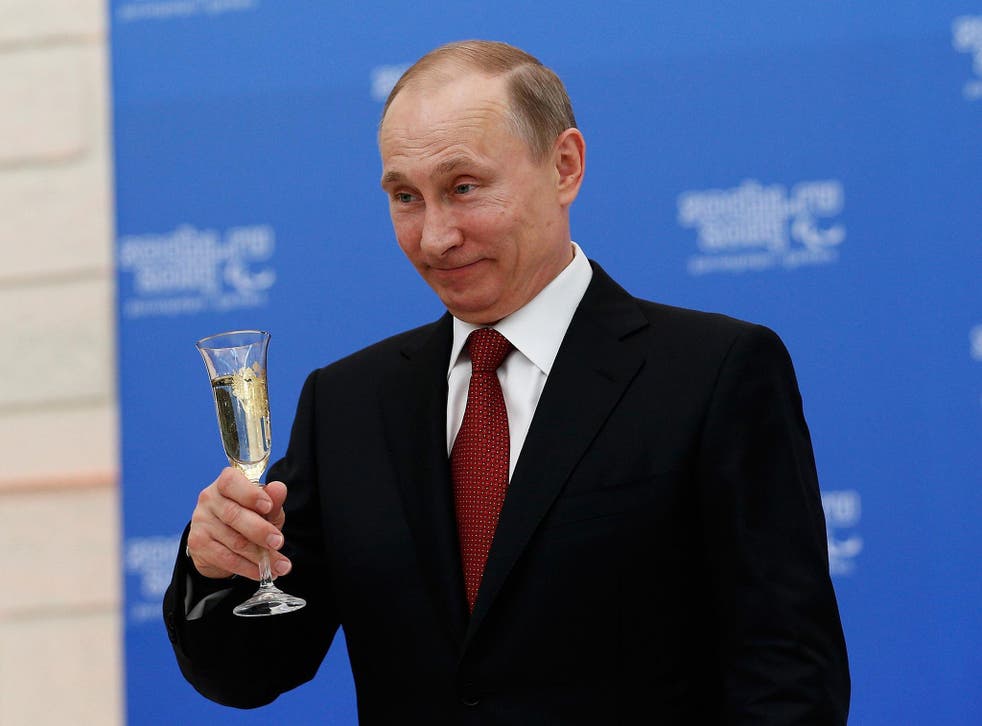 Britain must do more to protect itself from a campaign of propaganda and hybrid warfare by Russia including cyber-attacks and fake news, the UK's most senior military officer has said.
Air Chief Marshal Sir Stuart Peach, the Chief of the Defence Staff, said Britain's "competitive edge" depended on better counter-espionage in the face of Russia's activities.
His comments come as US President Barack Obama publicly warned his counterpart Vladimir Putin that Russia faced retaliation "at a time and place of our own choosing" for having meddled in the presidential election by hacking Hillary Clinton's emails.
Sir Stuart told The Times: "We need to pay more attention to counter-espionage and counter-intelligence to protect our hard-won research, protect our industry and protect our competitive advantage."
Senior UK officials believe Moscow is behind a coordinated attempt to weaken the country by using misinformation and spying tactics.
Theresa May is due to discuss the situation at a National Security Council meeting early next year, the paper reported.
Top spies and civil servants met at the Cabinet Office to discuss the threat two months ago.
According to a Times source, there was "an agreement on the need to do more across Whitehall to understand and assess and formulate options on how to respond to Russian activities".
And the paper reported that a recent war game in which British soldiers tested how well they could counteract a Russian misinformation campaign concluded that the UK's response mechanisms were simply too slow.
A source reportedly said: "We need to up our game. Under the current rules, we can't fight an information war and win by trying to match the Russian way of doing things, because we can't do it in a democracy under peacetime rules."
Russia's increasingly sophisticated propaganda machinery — including thousands of botnets, teams of paid human "trolls" and networks of websites and social media accounts – echoed and amplified right-wing sites across the internet during the US election.
Mr Putin, a former KGB officer, announced his desire to "break the Anglo-Saxon monopoly on the global information streams" during a 2013 visit to the broadcast centre for RT, formerly known as Russia Today.
His policies in the real world, rather than the internet, are no less concerning for Britain's leaders.
Earlier this week Boris Johnson, the Foreign Secretary, summoned the Russian and Iranian ambassadors to the Foreign Office to tell them they deserved no credit for the evacuation of civilians from shattered eastern Aleppo in Syria.
The Foreign Secretary told the diplomats of the UK's "deep concern" at reports of civilians being executed, ambulances being shot at and "disappearances" carried out by President Bashar al-Assad's forces.
On Friday the Royal Navy escorted the Russian frigate Yaroslav Mudry through the English channel, two months after the aircraft carrier Admiral Kuznetsov made the same passage along with several other military vessels en route to Syria.
Ahead of Mr Putin's December meeting with Shinzo Abe, Japan's Prime Minister, to discuss economic ties, Russia installed a number of anti-ship missile systems on the disputed Kuril Islands, which lie to the immediate north of the Asian nation.
A Kremlin spokesman claimed the move should not prevent closer ties between the countries.
This month Mr Putin dismissed what he called the "myth" of Russian aggression after the European Parliament voted on a resolution aimed at countering "disinformation" and "hostile propaganda" from Moscow, including the use of "pseudo-news agencies".
He said: "We have never been looking for enemies, we need friends. We won't allow any infringement on our interests and neglect of them.
"In the last few years, we have faced attempts of foreign pressure with all tools involved – from the myths about Russian aggression, allegations of meddling in elections to the hounding of our athletes."
Register for free to continue reading
Registration is a free and easy way to support our truly independent journalism
By registering, you will also enjoy limited access to Premium articles, exclusive newsletters, commenting, and virtual events with our leading journalists
Already have an account? sign in
Register for free to continue reading
Registration is a free and easy way to support our truly independent journalism
By registering, you will also enjoy limited access to Premium articles, exclusive newsletters, commenting, and virtual events with our leading journalists
Already have an account? sign in
Join our new commenting forum
Join thought-provoking conversations, follow other Independent readers and see their replies