Anger at attacks by released terrorists 'must not distort lessons', government warned over proposed laws
Fishmongers' Hall and Streatham attackers were 'neither deradicalised or deterred by their time in prison', David Lammy says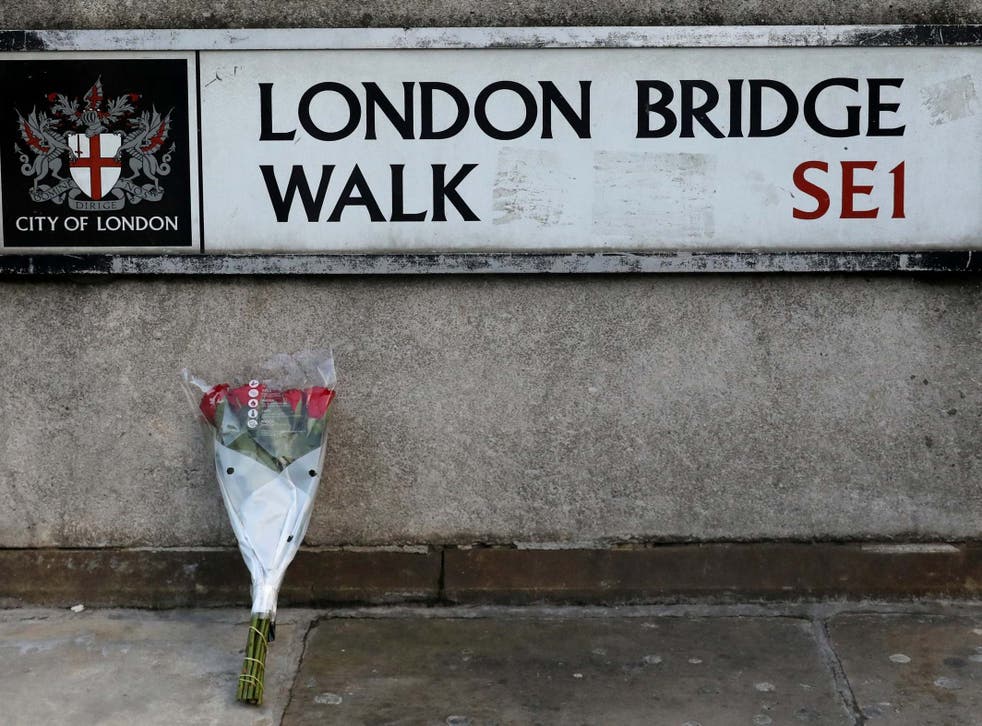 Anger at the Fishmongers' Hall and Streatham terror attacks must not "distort the lessons" of what took place, the government has been warned.
The stabbings, which were both committed by Islamist extremists who had been released from prison, sparked proposed new laws to keep terrorists in jail for longer.
Robert Buckland, the justice secretary, told MPs that the two attacks "clearly demonstrated the need for terror offenders to spend longer in prison".
But David Lammy pointed out that the two attackers were "neither deradicalised or deterred by their time" inside.
"In fact, their time at Her Majesty's pleasure may have made them worse," the shadow justice secretary told the House of Commons on Tuesday.
"There are two possible conclusions we can draw from these harrowing stories. First, prison sentences for terrorists are not long enough, and second, that deradicalisation programmes in prison are not working."
Mr Lammy questioned why the government had not announced a "coherent deradicalisation strategy" to go alongside the Counter-Terrorism and Sentencing Bill.
"There is little use in increasing sentences if we are to release them just a few years later still committed to their hateful ideology, still determined to wreak havoc," he added.
"We must not allow our anger to distort the lessons of Fishmongers' Hall and Streatham."
Jack Merritt and Saskia Jones, who were murdered at Fishmongers' Hall in November, both worked in rehabilitation, and Mr Lammy said their lives should be honoured by continuing those efforts.
Inquests that will examine that attack and the Streatham stabbing have not yet started, and a review into public protection arrangements has not been completed.
London Bridge attack: Terror police shoot man after stabbing

Show all 29
An impact assessment commissioned by the Ministry of Justice said that while longer sentences could give terrorists more opportunity to engage in deradicalisation programmes, there "is a risk of offenders radicalising others during their stays in custody".
The document also warned that lengthy imprisonment could destroy "protective" relationships with loved ones and increase the risk of reoffending.
A 2016 report on Islamist extremism in prisons commissioned by the Conservative government sparked the creation of separation centres to remove influential extremists from the general population, but only one of four units is now in operation.
The author of that report warned this year that it is "all too conceivable that a future terrorist will have been groomed and radicalised within our prison estate".
A recent trial heard that convicted terrorists were free to exchange "jihad banter" and discuss attacks inside HMP Belmarsh, and in a separate case three jihadis who met in prison in 2013 planned an attack together after their release.
In January, two inmates wearing fake suicide vests allegedly launched a stabbing attack on prison guards at HMP Whitemoor in a suspected terrorist incident.
Mr Buckland did not refer to the alleged attack, and called terrorist monitoring inside UK prisons "world leading".
"At times, it might have appeared from some of the coverage of the way in which terrorism is monitored in prison that somehow our system is failing — it is not," he said.
The justice secretary said that the number of specialist probation officers and imams would be increased and that an independent review of the Prevent counter-extremism strategy was ongoing.
But he acknowledged that, like the Fishmongers' Hall attacker Usman Khan, some terrorists might show "superficial signs of cooperation when their agenda remains unchanged".
Boris Johnson on Streatham terror attack: 'We're bring forward legislation to stop automatic early release'
Mr Lammy said that Labour would not oppose the law Counter-Terrorism and Sentencing Bill, but called for "serious scrutiny".
"Defeating the ideology, not merely imprisoning those hypnotised by it, is what's necessary if we are serious about preventing reoffending," he added.
Joanna Cherry, of the Scottish National Party, said it had a "number of reservations about this bill".
"I am far from convinced that simply locking up terrorists for longer and having longer supervision on release is going to do much to deradicalise them," she added.
Several MPs questioned the reasons for a proposed widening of Terrorism Prevention and Investigation Measures (TPIMs), which allow police to impose wide-ranging restrictions on suspected terrorists without trial.
The orders can currently be imposed for a maximum of two years before being reviewed, but the new law would lower the standard of proof, expand their powers and enable them to be renewed indefinitely.
The Independent Reviewer of Terrorism Legislation, Jonathan Hall QC, questioned the "operational case" for the changes and warned of a "conspicuous lack of safeguards".
In a report published last week, he wrote: "Terrorism laws are not in general best served by unnecessary expansions."
Mr Buckland said the changes offered "greater flexibility" to apply TPIMs but would not tell MPs why that flexibility was needed or what agency — if any — asked for it.
Under the proposed changes, judges would also be able to increase the sentence for any crime punishable by more than two years in prison by finding a "terrorist connection".
The law would force terrorists given extended determinate sentences to serve the entire term in prison, rather than being released on licence, but only if the maximum penalty for the crime was life.
Legal changes would see those found guilty of selected offences, such as planning attacks, handed a minimum 14-year prison term and monitored for up to 25 years after their release under a new "serious terrorism sentence".
They would also increase the maximum penalty from 10 to 14 years' imprisonment for several terror offences, including membership of a banned group, increase licence period and introduce lie detector tests for released prisoners.
The proposals are separate from emergency legislation passed in February that retrospectively ended automatic early release for some terrorist offenders and forced them to spend longer behind bars before being considered by the Parole Board.
Mr Buckland said they would "build on government's plans to bolster the UK's response to terrorism and ensure we have some of the strongest measures in the world to combat that threat".
"These sentencing provisions will, I believe, both reduce the threat posed to the public by incapacitating dangerous terrorists and maximise the time the authorities have to work with offenders, giving them more time in which to disengage from their dangerous and deeply entrenched ideologies," he added.
The Counter-Terrorism and Sentencing Bill passed its second reading and will now be scrutinised at the committee stage.
Register for free to continue reading
Registration is a free and easy way to support our truly independent journalism
By registering, you will also enjoy limited access to Premium articles, exclusive newsletters, commenting, and virtual events with our leading journalists
Already have an account? sign in
Register for free to continue reading
Registration is a free and easy way to support our truly independent journalism
By registering, you will also enjoy limited access to Premium articles, exclusive newsletters, commenting, and virtual events with our leading journalists
Already have an account? sign in
Join our new commenting forum
Join thought-provoking conversations, follow other Independent readers and see their replies