Number of people granted asylum or protection in UK halved in 2020, figures show
Data also reveals surge in attempts by Home Office to deport asylum seekers to EU countries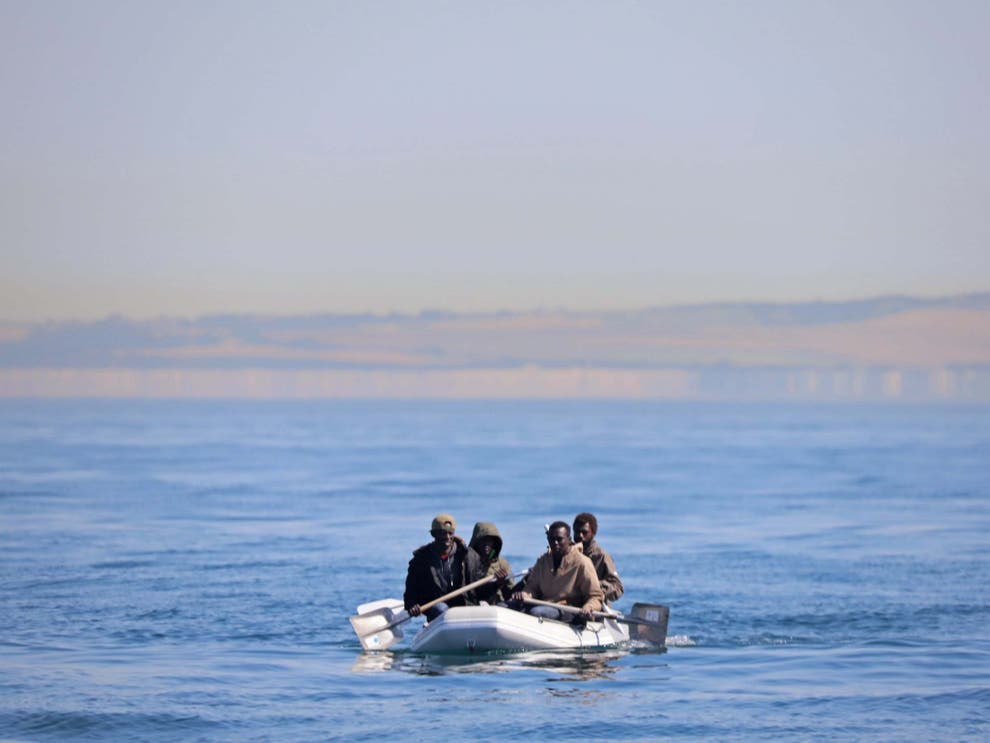 The number of people granted asylum or protection in the UK has plummeted by more than half in the past year, new figures show.
Government data reveals there were 9,381 grants of protection in 2020, compared with 19,408 the previous year – a drop of 52 per cent.
The Home Office said the lower numbers were due to fewer initial decisions being made on asylum applications, as well as the pause to resettlement activity after the pandemic hit in March 2020.
The figures show 7,546 people were granted asylum last year, down 40 per cent compared with 2019, and 823 refugees were granted protection through resettlement, 85 per cent fewer than in the previous year.
During the same period the number of asylum applications also decreased, down to 29,456 compared with 35,737 in 2019 – a drop of 18 per cent.
There was also a considerable increase in the number of individuals in the asylum support system - most of whom will be in Home Office accommodation - with the total figure rising by 28 per cent in 2020, from 50,091 to 64,041.
This is due to the pandemic causing the asylum decision process - which was already beset with delays - to slow down further, as well as a pause on individuals who have received decisions being moved out of accommodation, due to Covid safety restrictions.
The data also shows that waiting times on asylum claims have hit a record high, with 46,800 applicants and dependents waiting more than six months for an initial decision on their claim at the end of 2020 - a rise of 700 on the previous quarter.
Over the same period, there has been a considerable increase in attempts by the Home Office to deport asylum seekers who have arrived on British shores in small boats to EU countries, with the number of requests rising to 8,502 - 2.5 times higher than in 2019, according to the figures.
In response to a rise in asylum seekers crossing the Channel by small boat last year, home secretary Priti Patel branded the journeys "totally unacceptable" and "illegal", and vowed to forcibly remove around 1,000 asylum seekers to EU countries they passed through before crossing.
However, the new data also reveals that despite the rise in attempts to deport people to the EU, only 105 took place, a decrease of 60 per cent compared to the previous year.
Daniel Sohege, director of Stand For All human rights consultancy, suggested that the rise in Channel crossings will have been caused in part by the closure of safer routes to seeking asylum or protection in the UK.
"Border closures and the pausing of resettlement options have combined with a general lack of support for asylum seekers during the pandemic. When you leave people with no other options they will take the only routes available to them," he said.
"Deporting asylum seekers won't act as a deterrent against that. It is more likely to feed into the cycle of people being forced to rely on criminal gangs in an attempt to find some element of safety."
Charities also raised alarm about the growing number of asylum seekers waiting for long periods for a decision on their claims, highlighting that many of these individuals are qualified in key worker sectors but are unable to work before they get a decision.
Paul Hook, director of Asylum Matters, called on the Home Office to lift the ban on work for asylum seekers "as a matter of urgency".
"You'd expect any government to want all hands on deck in a public health crisis, and to allow skilled professionals to contribute to the Covid-19 response and to the national recovery," he said.
"Yet ministers have chosen to deny people seeking asylum the right to work – despite reform of these damaging rules having cross-party backing and strong support among the public and business leaders."
Minister for immigration compliance and the courts Chris Philp said the figures showed how "broken" the asylum system was, and said the Home Office was "working as fast as possible to fix it".
He added: "We will deliver a long-term plan to make the system firm and fair, which removes people who have no right to be here while providing protection to those who genuinely need our help. We have already changed the law meaning those who have travelled through safe countries will have their asylum cases treated as inadmissible."
Join our commenting forum
Join thought-provoking conversations, follow other Independent readers and see their replies