UK decision to refuse Gaza medical experts from joining Kingston University conference condemned by campaigners
'This refusal is completely unjustified and a direct abuse of basic human rights'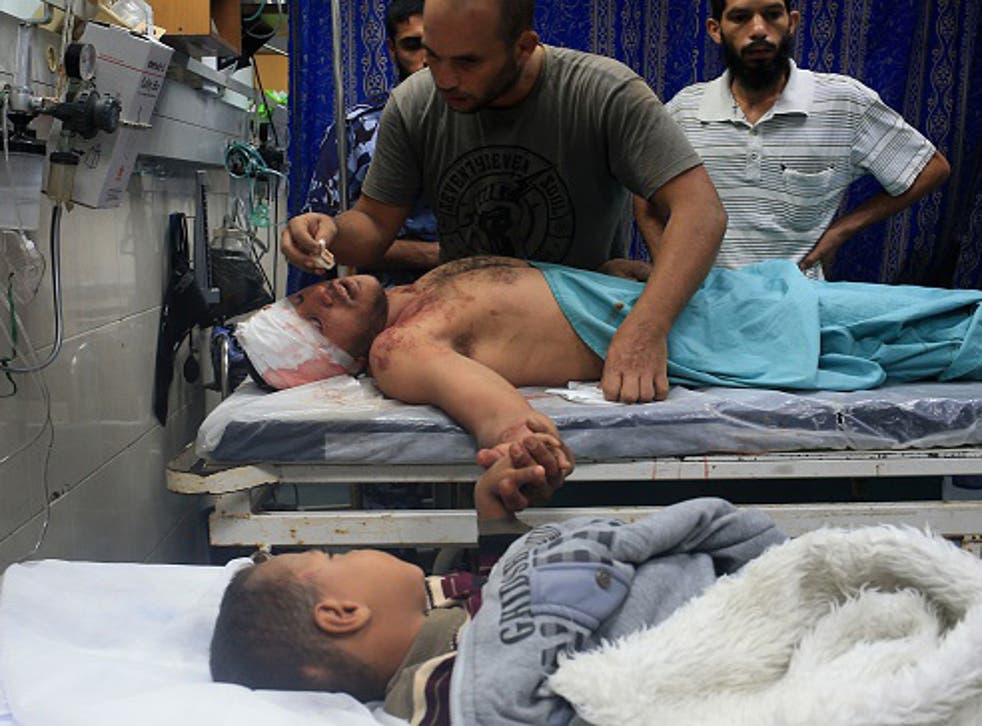 A decision by Britain to refuse a group of Palestinian medical experts from Gaza permission to participate in an international conference at Kingston University on trauma in war zones has been condemned by campaigners.
Three doctors and a nurse who work for the Ministry of Health in Gaza, and were due to give presentations at the conference taking place this weekend, have had their visa requests refused by British authorities.
In addition to the four mental health specialists refused entry, Dr Nahida Al-Arja, a psychologist from Bethlehem University, has had her visa application rejected.
A letter by the UK Palestine Mental Health Network, co-organisers of the conference, published in the Independent, says: "It is beyond our comprehension how such an interference with intellectual and clinical discussion on such an important topic could be justified. This is a measure that further isolates clinicians from Gaza, already struggling under the impact of military assaults and siege,"
It adds: "We urge the UK authorities to reverse this decision immediately, and to resolve to nurture, rather than undermine, urgently needed psycho-social support services for the people of Gaza."
And Dr Mohamed Altawil, director, Palestine Trauma Centre (PTC), and one of the conference's co-organisers, said: "This refusal is completely unjustified and a direct abuse of basic human rights. Neither will it help peace and conflict resolution in the area."
He added: "The people from Gaza were being sponsored by the World Health Organization to come to the UK. The British consulate in Amman refused them because they thought if they arrived in London, they might not go back to Gaza. Another reason, they said that they do not have sufficient finances. They mentioned in the refusal that they do not have right to appeal."
In the case of Dr Al-Arja, it is understood that the forms were incomplete.
David Harrold, chair of the PTC's board of trustees, commented: "This is an international conference that has speakers from the UK, the US, Italy, Finland - and from Israel. The British authorities, by making this decision to exclude Palestinian psychologists from attending, are showing a prejudice and discrimination that the conference organisers have clearly avoided. They should reverse this shameful refusal of visas immediately."
The concerns were echoed by Tony Laurance, chief executive of Medical Aid for Palestinians, who said: "It is vital that Britain supports Palestinian clinicians in accessing this kind of training in view of their isolation and lack of training opportunities."
Reasons why visas may be refused range from cases where individuals have a criminal record to instances where people are suspected of wanting to stay illegally, but they also include cases where allowing entry to Britain could have a negative effect on foreign policy.
Richard Burden MP, chair of the Britain-Palestine All-Party Parliamentary Group, demanded answers last night. "Palestinians' freedom of movement is regularly disrupted for no good reason by Israel's walls and checkpoints in the West Bank and its blockade on Gaza...I am making urgent enquiries of the government to find out why they are trying to stop the Palestinian doctors going to the Conference."
Join our new commenting forum
Join thought-provoking conversations, follow other Independent readers and see their replies