Brexit bill: Theresa May publishes Article 50 legislation in preparation for MPs' vote
Anger as the Bill to start Brexit contains just 130 words and MPs are given just five days to debate it – and try to amend it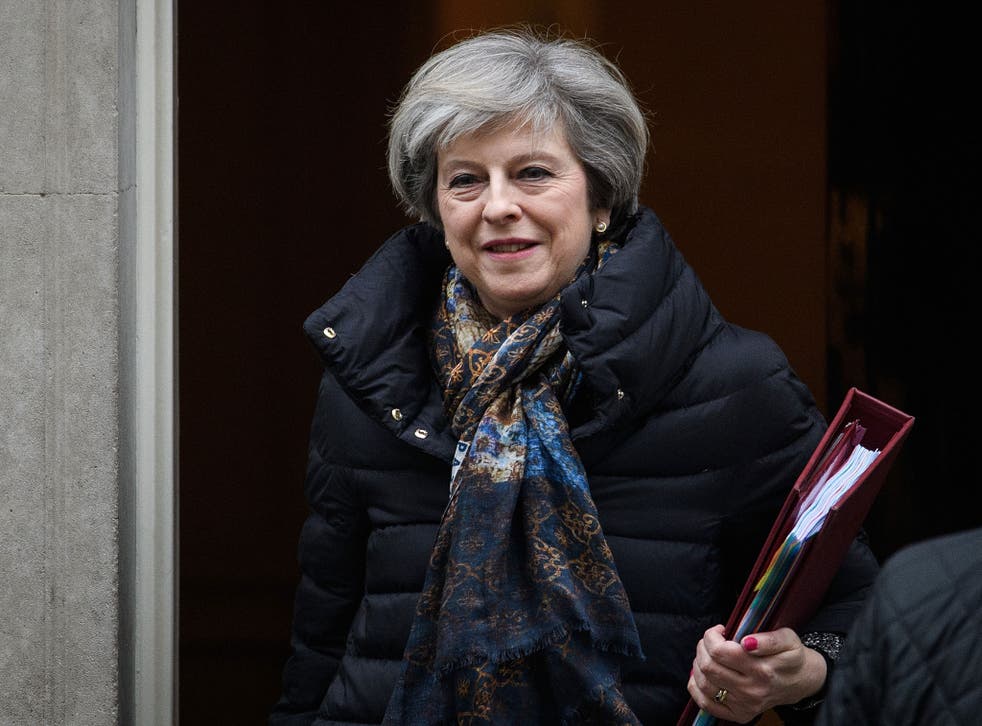 The Bill to start Brexit by allowing Theresa May to trigger the Article 50 exit clause is just eight lines long – and only 130 words.
Ministers have stuck to their vow to make the legislation as short as possible – to try to head off Parliamentary attempts to amend it and shape the Brexit process.
The strikingly brief Bill – and the decision to allocate MPs just five days to debate it – immediately sparked an angry protest from Labour MPs.
May refuses to rule out private US firms taking over NHS services
One called on Jeremy Corbyn to order Labour to vote against the timetable, to allow more debate, something the Labour leader will be desperate not to do – having vowed not to "obstruct" Brexit.
Liberal Democrat leader Tim Farron also condemned the length of the Bill: "This Bill is short and not sweet. Given how long he's been campaigning to leave the EU, it's amazing this 133 word bill took David Davis such a long time – that's only five words a day since Brexit.
"Take back control was a mantra of the leave campaign, but this government's extreme reluctance to involve parliament in this process has instead been an affront to parliamentary sovereignty and democracy.
"With Labour totally confused over Brexit and the Conservatives determined to take us out of Europe and the Single Market at any cost, only the Liberal Democrats are fighting for full membership of the Single Market and a public vote on the final deal."
The Government's plans to publish the Bill this week was revealed by the Independent on Monday.
The wording of the Bill also raised eyebrows, because it does not state Theresa May's deadline – 31 March – for triggering Article 50.
The Department for Exiting the European Union said it was "not normal procedure for Bills to have deadlines within them".
A spokeswoman pointed out that the Commons had already, on a non-binding motion before Christmas, backed that timetable.
And David Davis, the Brexit Secretary, said: "Today, we have introduced a Bill in Parliament which will allow us to formally trigger Article 50 by the end of March.
"I trust that Parliament, which backed the referendum by six to one, will respect the decision taken by the British people and pass the legislation quickly."
The Bill was published after the Supreme Court ruled against the Prime Minister's attempts to trigger Article 50 ruling that MPs and peers must give their consent to invoking Article 50.
MPs will sit late into the night next week, as the Government aims for the Bill to also clear the House of Lords by early March.
Join our new commenting forum
Join thought-provoking conversations, follow other Independent readers and see their replies