EU could push politically motivated Brexit deal, Chancellor Philip Hammond warns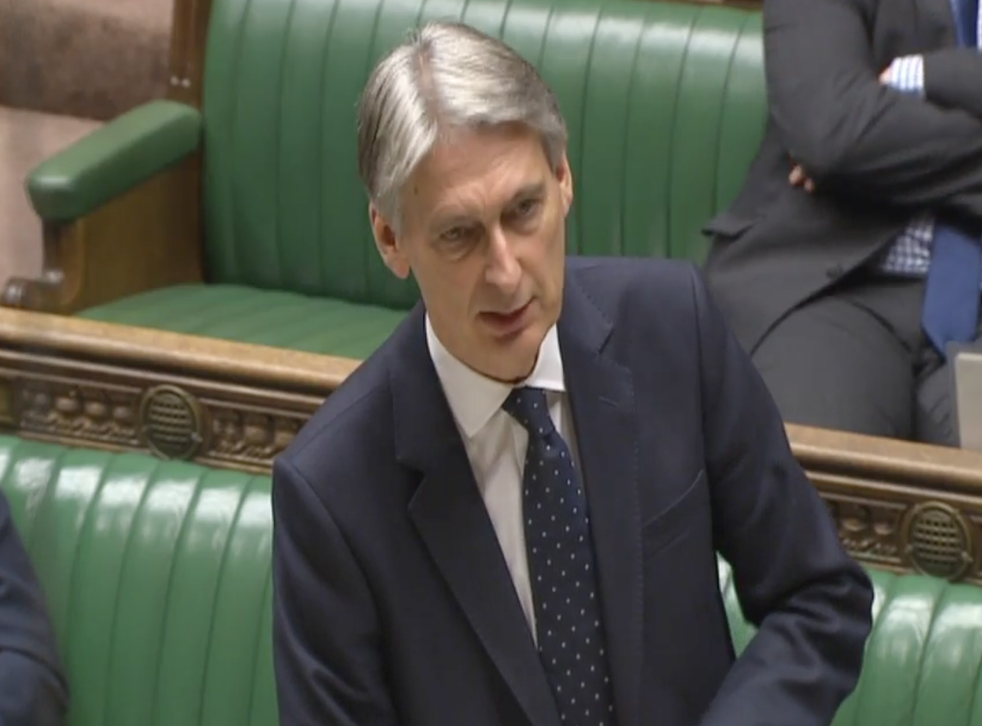 The EU may be politically motivated to give Britain a worse deal over Brexit, Chancellor Philip Hammond has suggested.
Eurosceptics have long claimed that the EU will treat Britain favourably in exit talks because refusing to give the UK single market access would cause them economic damage.
However Mr Hammond said that "economics alone" would be unlikely to dictate the outcome of negotiations.
Pro-EU politicians and commentators have previously warned that EU nations' number one priority would be to prevent other countries from leaving the bloc – which would require Britain to not get any advantages from leaving.
"Our intention is to get the very best deal that we can, with our neighbours in the European Union to allow access for our companies to trade their goods and services into the European Union," Mr Hammond said at Treasury Questions in the House of Commons on Tuesday.
"But I would just caution you that looking at the economic arguments alone is to miss a very important point.
"There's a political debate going on here in Europe where European politicians are very conscious of the impact of Britain's departure on their political project.
Brexit Concerns

Show all 26
"I don't think we can be certain that economics alone will dictate the course of this negotiation."
The intervention comes days after the former civil servant who negotiated the EU's opt-out accused the Brexit Secretary David Davis of living in "cloud cuckoo land".
Sir Brian Unwin, a former Treasury mandarin who was part of Margaret Thatcher's budget rebate negotiation team, said ministers had a "horrific" job ahead of them.
Sir Brian suggested that Mr Davis, the Secretary of State of Leaving the European Union, was subject to "a misreading of the situation" and that "unconstructive" talk by top UK figures was jeopardising a good deal.
Theresa May has said she will trigger Article 50 to leave the European Union in the first quarter of 2017. Two years or more of negotiations will follow, after which time Britain will leave the EU.
Join our new commenting forum
Join thought-provoking conversations, follow other Independent readers and see their replies