Brexit: German jobs website 'on fire' with interest from hundreds of thousands of UK users
Berlin-based website Jobspotting.com reports servers 'on fire' with four times more visits from the UK than in May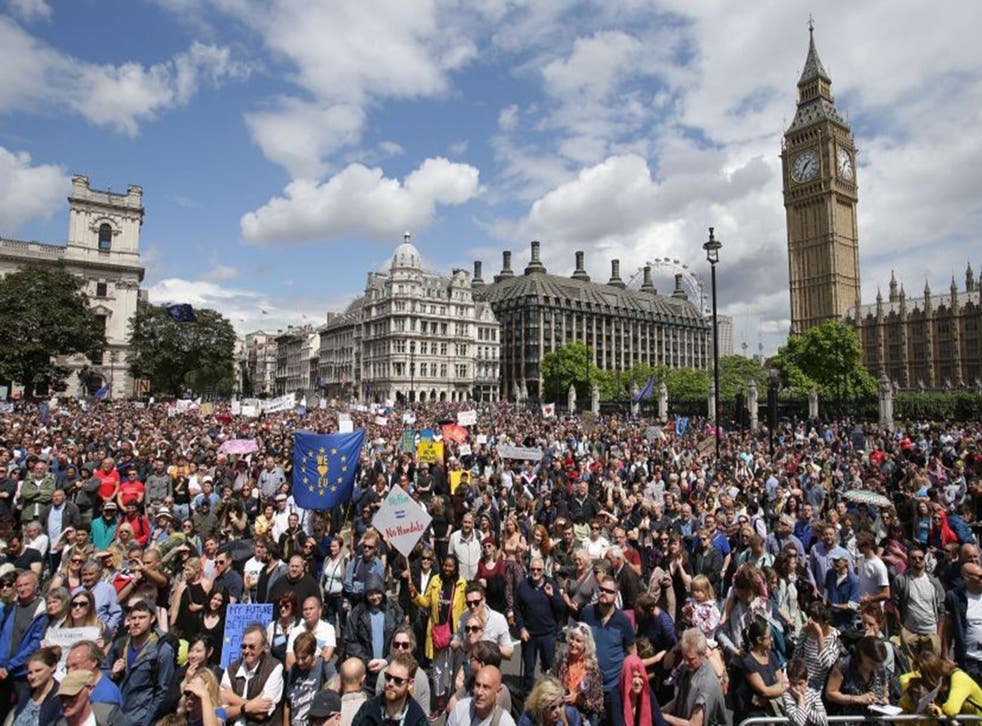 A German jobs website has reported hundreds of thousands of UK users flooding its site in the wake of the Brexit vote – to the point that its servers were "on fire" as it received four times more British visitors in June than it did in May.
Hessam Lavi, the Berlin-based founder of Jobspotting.com, said the rapid increase in traffic was a clear sign that Britons now feared for their jobs and their futures.
His comments will add to concerns that the UK may now experience an exodus of workers to countries that are still in the EU.
Mr Lavi, an Iranian-born Swede who lives in Berlin, told news network The Local that his website nearly crashed on the morning after the referendum vote.
He said: "Friday morning we woke and basically all of our servers were on fire.
"For us it's obvious that people are worried about their work, about their jobs, about their future. This is a side effect of 'what do we do next'."
Mr Lavi said between May and June there was a fourfold increase in the number of UK visitors to Jobspotting.com, and "In the past ten days, the increase is in the hundreds of thousands of more UK visitors."
He added that it was hard to tell whether those accessing the website were British citizens, or EU nationals who may have been further motivated to leave the UK by a Brexit vote that seems to have led to a 57 per cent increase in reports of race hate crime.
Mr Lavi said the biggest group of UK users of Jobspotting.com, accounting for 44 per cent of the total, were in the 25 to 34-year-old age range.
Brexit protest: Thousands march in London

Show all 12
Mr Lavi, who has previously described himself as "a child of the EU" having left an oppressive regime to live in European countries that respected human rights, added: "Without freedom of movement, London is going to suffer.
"The framework of the EU and the stability that London will lack means it can easily attract talent from across the EU given the freedom of movement."
He said many UK users of his website seemed to be looking for jobs in Berlin's tech industry, which may affect London's status as Europe's startup capital.
"London has been the de facto startup hub for a long time," said Mr Lavi, "But Berlin is catching up and with this change, it's accelerating… clearly people are looking for alternatives."
Another popular possible destination seems to be Ireland. With long queues forming outside Irish passport offices and some post offices running out of Irish passport forms, Ireland's foreign affairs and trade minister Charles Flanagan has had to intervene to tell anxious Britons there was no need to rush.
"The increased interest clearly points to a sense of concern among some UK passport holders that the rights they enjoy as EU citizens are about to abruptly end," Mr Flanagan said. "I want to state clearly that this is not the case."
Other jobs websites have also noted a surge in interest from the UK, with Indeed seeing the share of UK users looking for opportunities in other European countries double in the 48 hours that followed the Brexit vote.
Mariano Mamertino, Indeed's economic research analyst, said this mirrored what happened in Greece after it held a referendum rejecting the EU's bailout terms in 2015.
Mr Mamertino said: "We see a striking resemblance in post-Brexit job search patterns with those following the Greek referendum in 2015. The share of job seekers looking for opportunities outside of the UK in European countries doubled in the 48 hours that followed the announcement of a Brexit, just as it did for Greece.
"These could be early signs of British jobseekers' collective vote of no confidence."
Join our new commenting forum
Join thought-provoking conversations, follow other Independent readers and see their replies