Carrie Johnson to be fined for Covid lockdown breach along with prime minister husband
It comes as police issue more than 50 fines for lockdown-breaching parties in Downing Street and Whitehall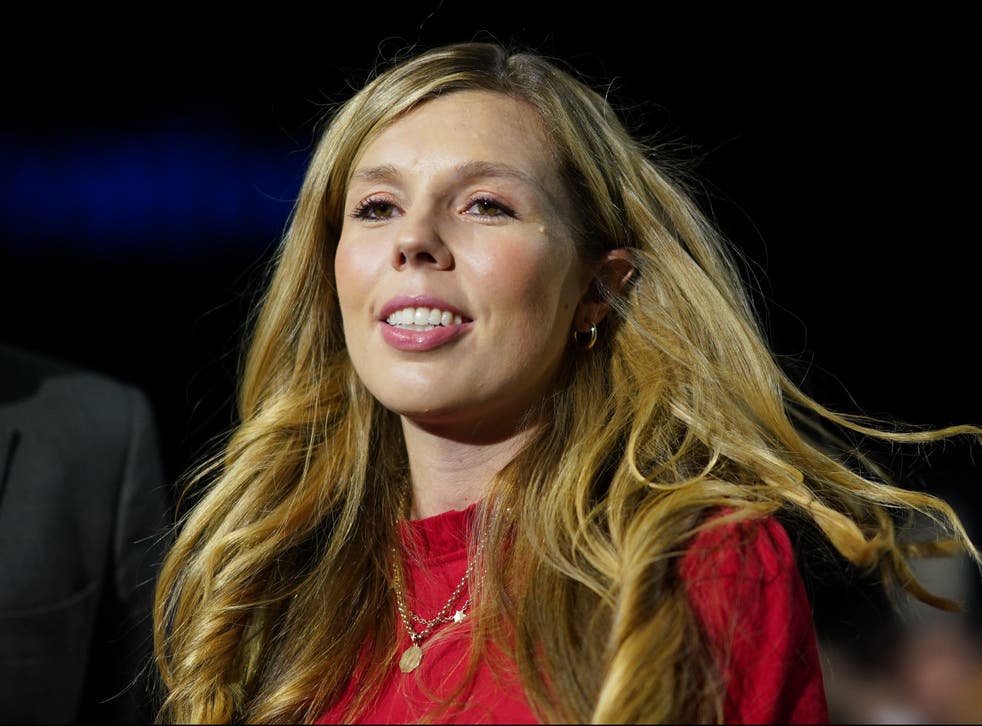 Carrie Johnson, the UK prime minister's wife, is to be fined for Covid lockdown breaches, her spokesperson has said.
She will join husband Boris Johnson and Rishi Sunak, the British chancellor, in receiving a fixed penalty notice for breaking the law during the pandemic.
It came as police investigate parties in Downing Street and Whitehall during Covid restrictions.
The Metropolitan Police said on Tuesday it would be handing out 30 more fines in connection with Operation Hillman, bringing the total number issued to more than 50.
On the same day, a spokesperson for the prime minister's wife said: "In the interests of transparency, Mrs Johnson can confirm she has been notified that she will receive a fixed-penalty notice (FPN)."
They added: "She has not yet received any further details about the nature of the FPN."
Also on Tuesday, No 10 confirmed the prime minister and the chancellor had been notified by the Met that they would also be fined.
"We have no further details, but we will update you again when we do," a Downing Street spokesperson said.
The announcement has sparked calls for both men to quit government.
"Boris Johnson and Rishi Sunak have broken the law and repeatedly lied to the British public. They must both resign," Sir Keir Starmer, the opposition leader, said.
Police have been investigating 12 gatherings at Downing Street and the Cabinet Office after an inquiry found his staff had enjoyed alcohol-fuelled parties.
Mr Johnson has admitted his presence at a few of the events, but has always denied knowingly committing any wrongdoing.
Some of the gatherings took place when people could not attend funerals or say farewell to loved ones dying in hospital because they were following rules set by Mr Johnson's government.
The Covid-19 Bereaved Families for Justice hit out at the prime minister and chancellor after news broke of their fines for breaching Covid laws.
"The fact that the prime minister and his chancellor then lied about it, and would have continued to do so if the police hadn't intervened, is truly shameless," a spokesperson for the group said.
"They broke the law. But even worse, they took us all for mugs."
Register for free to continue reading
Registration is a free and easy way to support our truly independent journalism
By registering, you will also enjoy limited access to Premium articles, exclusive newsletters, commenting, and virtual events with our leading journalists
Already have an account? sign in
Register for free to continue reading
Registration is a free and easy way to support our truly independent journalism
By registering, you will also enjoy limited access to Premium articles, exclusive newsletters, commenting, and virtual events with our leading journalists
Already have an account? sign in
Join our new commenting forum
Join thought-provoking conversations, follow other Independent readers and see their replies