David Cameron attacks Jeremy Corbyn's 'terrorist-sympathising, Britain-hating ideology' - as it happened
The Prime Minister hailed a 'defining decade' in Downing Street before he steps down as leader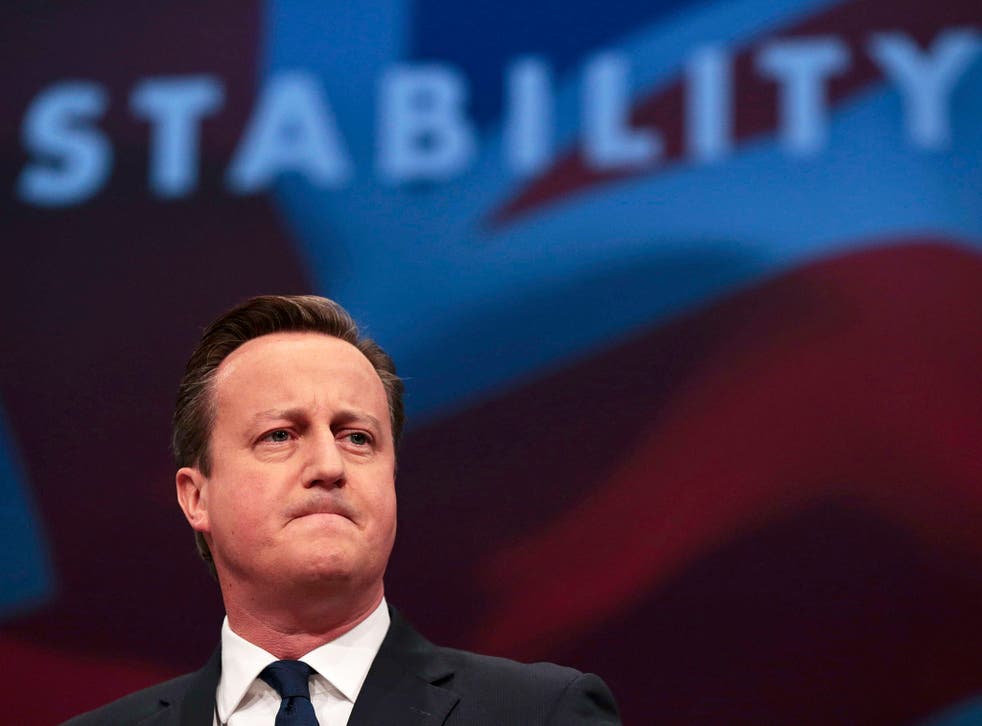 Here are the latest updates:
PM attacks Jeremy Corbyn as a 'terrorist sympathiser'
...and Mr Corbyn's spokesperson has responded
The PM made a sex joke about the 'Joys of Tax'
'The prison system isn't working,' PM says
Cameron takes aim at some Islamic schools
PM's ambition to turn all schools into academies
Did David Cameron troll Twitter users?
People are speculating over who the PM wants to succeed him
Cameron came under fire for not backing up rhetoric
There's a big problem with the PM's housing plan
Four charts that show how it helps the rich at poor's expense
Please allow a moment for the live blog to load
David Cameron closed Conservative Party conference today with a keynote speech calling for a "Greater Britain" that took aim at the Leader of the Opposition.
The Prime Minister vowed to spend the second half of his 10 years in power taking on the country's deepest social problems - poverty, lack of opportunity, discrimination and extremism - and said he would end the "passive tolerance" of the promotion of extremist ideas.
Mr Cameron clearly aims for his party to occupy territory vacated by Labour as it moves to the left under Jeremy Corbyn.
He accused Labour of "completely abandoning" the principles of strong defences, sound money, an enterprise economy and equality of opportunity, leaving the Conservatives "the party of working people, the party for working people - today, tomorrow, always", he said.
Referring to Mr Corbyn, he won loud applause as he told activists: "We cannot let that man inflict his security-threatening, terrorist-sympathising, Britain-hating ideology on the country we love."
Mr Cameron - who confirmed his plan to step down by the election scheduled for 2020 - said he wanted his time in power to be seen as a "turnaround decade".
Additional reporting by PA
Join our new commenting forum
Join thought-provoking conversations, follow other Independent readers and see their replies