EU referendum: Four issues the BBC Question Time audience should put to David Cameron
The stakes are high - and avoiding any gaffes will be the order of the day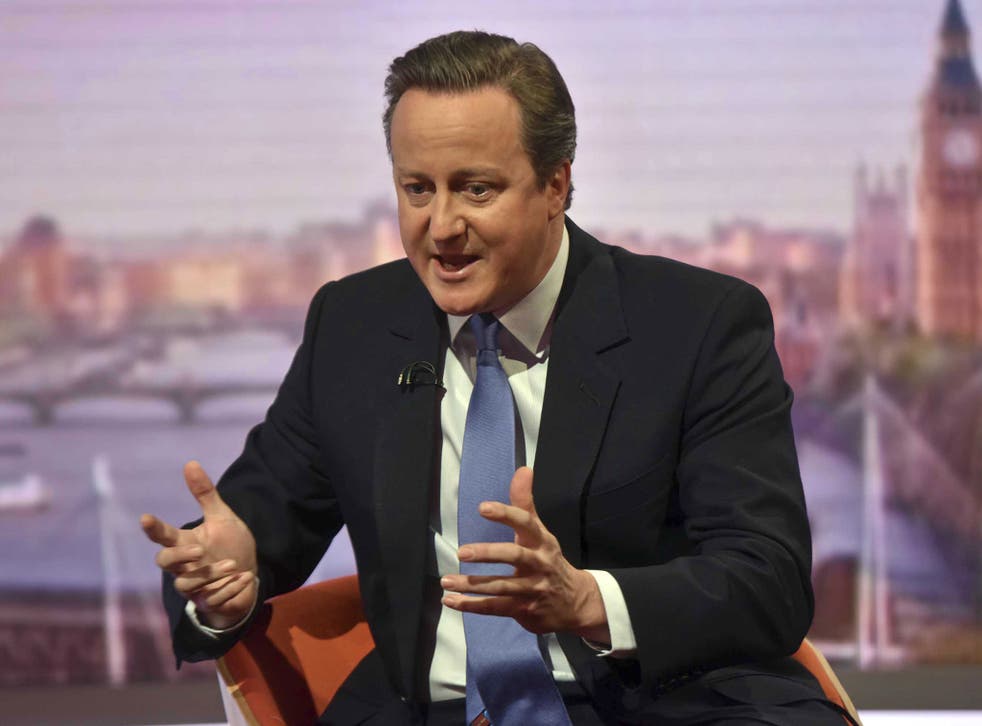 David Cameron is a man well used to facing hostile television audiences - but he is used to coming out on top. This time last year he had just survived a bruising election campaign during which he had taken part in a very similar Question Time programme as he will do tonight. But the stakes are high - and avoiding any gaffes will be the order of the day. Here we humbly suggest what the Question Time audience should ask the Prime Minister - and what they should press him on if he tries to dodge the question.
Will you veto Turkey's membership of the EU?
One of the key claims of the leave campaign is that Turkey is in line to join the EU and up to one million new migrants could come to live and work in the UK. The Remain campaign has pointed out that all EU countries have a veto on any new country joining. So would Cameron exercise this veto? If not why not?
Why have you changed your tune on the economic impact of Brexit?
Last November – before he came out for a remain vote - Cameron said: "I am not saying for one moment that Britain couldn't survive outside the European Union. No one doubts that Britain is a proud, successful, thriving country. Whether we could be successful outside the European Union is not the question." So has he changed his mind – or did he just not know then what he knows now?
What has the EU ever done for us?

Show all 7
You've accused Boris Johnson and Michael Gove explicitly of "misleading" the British people with their claims about Brexit. Do you want liars in your Cabinet after May 23?
David Cameron has made very clear he thinks Mr Gove and Mr Johnson are knowingly making misleading claims to try and win the referendum. That being the case, it is hard to see how he would want them back in his Government. Yet it seems he does - and he should be made to explain why.
How can you stay as Prime Minister if you lose?
There is no way Mr Cameron will stay on as Prime Minister if he loses the referendum, but he refuses to say so. He needs to explain how he could credibly negotiate Britain's exit from the EU as a discredited leader who has lost a referendum that he called and failed to persuade voters to back his cause.
Join our new commenting forum
Join thought-provoking conversations, follow other Independent readers and see their replies