General Election 2015: Labour government 'would force SNP to choose whether it backs Labour Queen's Speech or votes with Tories'
Jim Murphy's comments came as Labour sources in London confirmed that Ed Miliband would not actively seek SNP support for his first legislative programme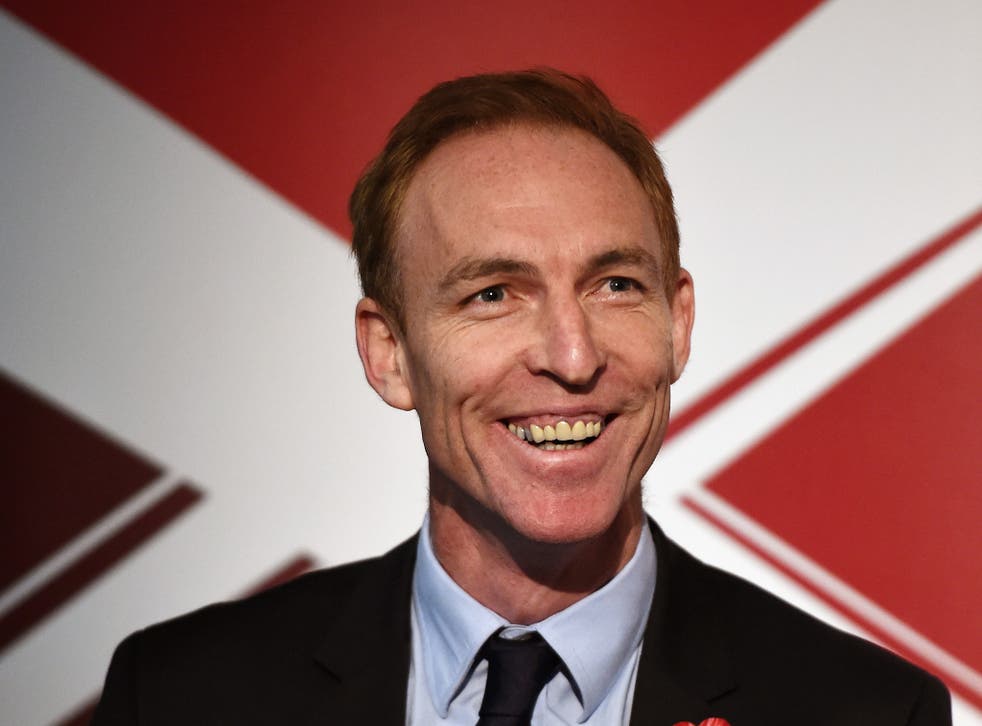 A minority Labour government would force the SNP to choose whether it backs a Labour Queen's Speech or votes with the Conservatives, the party's Scottish leader has warned the Nationalists.
Jim Murphy's comments to The Independent came as Labour sources in London confirmed that Ed Miliband would not actively seek SNP support for his first legislative programme. Instead, Labour would challenge Nicola Sturgeon's party to "take it or leave it."
With just five full days left until the election, Mr Miliband ended a day of UK-wide campaigning by declaring in Glasgow last night that his party would not "do a deal with a party that wants to break up the UK when we want to build it up".
---
Are you undecided about who to vote for on 7 May? Are you confused about what the parties stand for and what they are offering? Take this interactive quiz to help you decide who to vote for...
---
The Labour leader vowed he would "never put the Tories into government" but warned that the SNP could do so by winning Labour seats in Scotland. "That's what could happen if the Tories are the largest party." He added: "There will be no deal, no pact, no coalition, no tie-in with the SNP." He said no tactics lay behind his pledge, but it was a matter of principle and claimed the "solidarity and sharing" that underpinned the UK's four nations was being put at risk by "setting England against Scotland."
Mr Miliband will tell a rally in London that Labour will focus on "the real choice" for the rest of the campaign. He will define it as between a Tory government that would "run the country for the few" and his vision of a Britain that succeeds only "when working people succeed, when family finances are strong and secure and when our NHS is there for our children and grandchildren just as it has always been there for us."
The Tories seized on the comments of two senior Labour figures, Andy Burnham and David Blunkett, who suggested that dialogue with the SNP would be inevitable in a hung parliament. Mr Burnham, the shadow Health Secretary, told BBC Radio 5 Live that "parties talk in the House of Commons about government business, that's what happens, all parties talk." The Tories claimed this showed that Labour would be "held to ransom" and kept on "life support" by the SNP for the next five years.
Mr Murphy said the SNP would "not be forgiven" if they "let the Tories in" by failing to support the policies of a Labour administration. He said:"Ed Miliband could not be clearer. If we win most seats we will seek to form a government. But there will be no deals with the SNP. If their MPs choose not to support a Labour Queen's Speech, it is they who will not be forgiven by Scotland's voters."
But Ms Sturgeon warned that Mr Miliband's tougher "no deals" line, disclosed on the BBC'S Question Time programme on Thursday, would "never be forgiven by the people of Scotland." The SNP leader said he had "lost the plot" if he was "prepared to stand back and allow the Tories back in power when there is an anti-Tory majority in the House of Commons." She claimed Mr Miliband "is increasingly sounding as if he is a man in denial."
General election 2015: The worst gaffes and controversies

Show all 36
After predictions that the SNP could sweep the board by winning all of Scotland's 59 seats, a ray of hope for Labour emerged last night. A poll suggested that Conservative voters in Scotland are switching their allegiances to Labour in a tactical move to stop the SNP. Mr Murphy could avoid a humiliating defeat in his East Renfrewshire seat as a direct result of Tories voting tactically against the SNP, the survey by the Conservative peer Lord Ashcroft suggested.
A poll last month found that Mr Murphy was set to win only 31 per cent of the vote, with the SNP on 40 per cent and the Tories on 25 per cent. But a similar survey carried out this week put him on 36 per cent – within touching distance of the SNP – helped by 5 per cent of Tory voters switching sides.
However, a similar poll in Dumfriesshire, Clydesdale & Tweeddale – the only Tory-held constituency in Scotland – found that Labour voters are apparently unwilling to return the favour by voting for the Conservative candidate David Mundell. He now trails the SNP by 11 points.
Anecdotal evidence has suggested that voters in Scotland's more conservative areas intend to vote for the candidate best placed to stop the SNP regardless of their own beliefs – but this is the first concrete example.
Angus Robertson, the SNP's campaign director, pointed out that his party was still ahead of Mr Murphy. "These are very welcome polls," he said. "We take absolutely nothing for granted, because polls do not win seats – only hard work does."
Join our new commenting forum
Join thought-provoking conversations, follow other Independent readers and see their replies