Thousands plan to march on Downing Street if David Cameron refuses to leave Number 10
Campaigners have warned of plans for a 'constitutional coup' by the Conservatives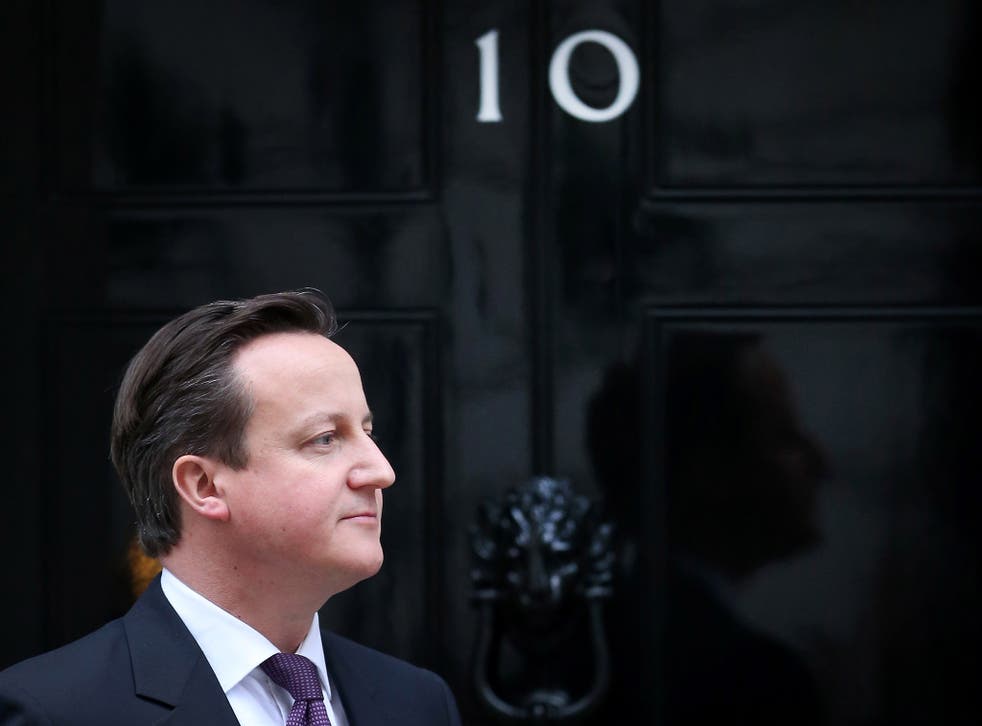 Thousands of people are planning to march on Downing Street if David Cameron tries to stay on as Prime Minister without a parliamentary majority.
Campaigners fear that recent statements by the Prime Minister imply that he will declare a Labour government supported by the SNP as "illegitimate" and try to remain as PM.
They point to a recent editorial in The Times newspaper which called called for Mr Cameron to "Occupy Downing Street" in the event of a Labour minority government.
"If Ed Miliband tries to oust David Cameron from No 10 with SNP support the public will cry foul. The prime minister is right to warn he will stay put," the leader column of the newspaper argued.
The campaigners organising the protest say on their Facebook event page that such a move advocated by The Times would amount to a "constitutional coup".
"The Tories and their supporters in the press are preparing a post-election plan to stay in office even if Labour and the SNP have more seats in Parliament," they said.
"They are planning to declare that they are the legitimate government and have the right to form an administration.
"This was the meaning of the recent Times editorial which urged Cameron to 'Occupy Downing Street'. This will be a 'constitutional coup' against the wishes of the electorate."
In pictures: Experts' predictions for the General Election - 03/05/15

Show all 10
The protest is being organised by the campaign group The People's Assembly, which argues against austerity.
At the time of writing around 5,000 people have said on Facebook that they will attend the protest, with the number increasing by several hundred every hour.
Protesters would meet outside Downing Street at 1pm on Saturday 9 May were the action to go ahead.
The Independent reported in March that Labour is taking legal and constitutional advice about what would happen if Mr Cameron tried to stay on.
Register for free to continue reading
Registration is a free and easy way to support our truly independent journalism
By registering, you will also enjoy limited access to Premium articles, exclusive newsletters, commenting, and virtual events with our leading journalists
Already have an account? sign in
Join our new commenting forum
Join thought-provoking conversations, follow other Independent readers and see their replies