Theresa May on course to miss promised 'million homes' housebuilding target
Housebuilding is seriously undershooting the target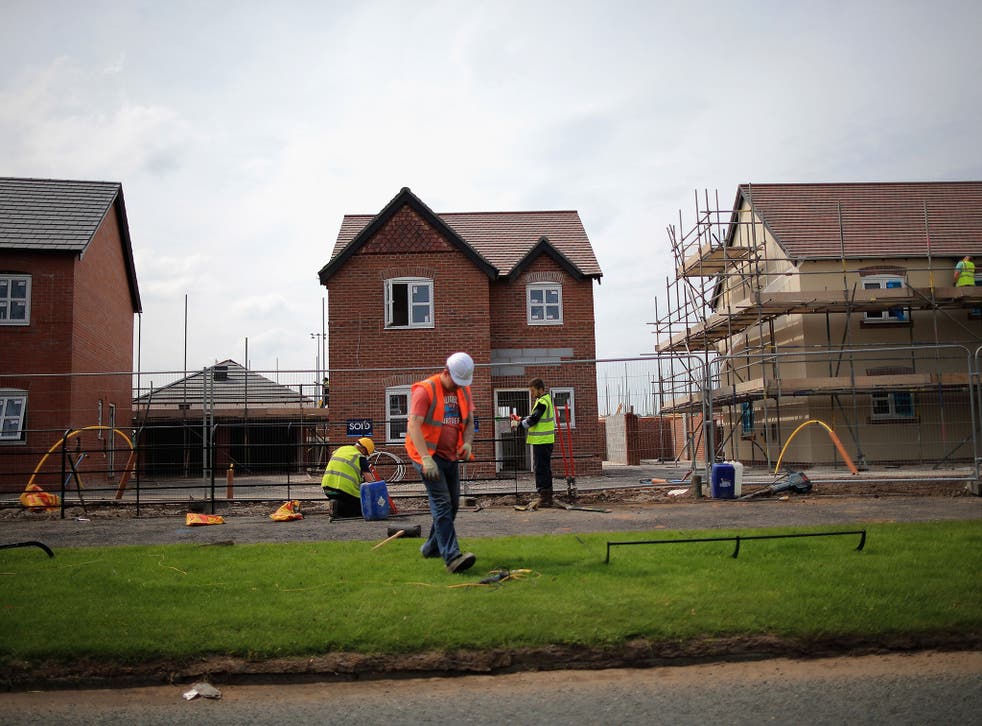 The Government is on course to miss its promise of building a million new homes before the next election, the latest official housebuilding figures show.
Statistics released by the Department for Communities and Local Government show just 189,650 new homes were added to the housing stock in the first year of this parliament, a shortfall of more than 10,000 a year on the target.
The Government must build 200,000 homes a year in order to meet the pledge for a million homes by 2020 – which is the central plank in Theresa May's promise to close Britain's "homes deficit".
The failure in the first year means that the Government will need to speed up housebuilding even further in later years to meet the target, made by former housing minister Brandon Lewis last year.
The headline figures on housing supply also mask the true shortfall in genuine housebuilding – with a significant increase in "change of use" making up new homes entering the market. The actual number of new homes constructed by housebuilding is just 164,940, when excluding properties that have have been split or converted from other premises like offices.
The failure comes despite warnings that the 200,000 a year target is too low and that 300,000 homes are in fact required to stop the housing market spiralling further out of control.
At the Conservative party conference ministers unveiled £5bn of cash for housing – though some of this money had previously been announced and was simply being re-advertised.
The Government has refused to back other proposals to boost housebuilding such as allowing councils to borrow to build homes. Ministers have pledged a housing white paper with new policies to reform the planning system, however.
The projected failure to meet the homes target comes as the anti-homelessness charity Shelter warns that its helpline for people threatened with homelessness is now taking a call asking for assitance every 30 seconds, up significantly on last year.
In pictures: Tiny London flats to rent

Show all 6
John Healey, Labour's shadow housing minister, blamed the disappointing figures on Government policy.
"These are yet more disappointing housebuilding figures. The number of new homes being built is still far lower than under Labour, seven years on from the depths of the global financial crisis. We are now well on our way to a lost decade of low housebuilding under the Conservatives," he said.
"On the most recent figures, the Government are set to miss even their own housebuilding target by a big margin. We won't hit a million homes built until 2025.
"These problems are of the Government's own making: huge cuts to housing investment and piecemeal planning changes have put a brake on new housing development including desperately needed affordable homes to rent and buy.
"Labour's plan for investment would build thousands of new low-cost homes for hard-pressed families. After six years of failure, Philip Hammond should use next week's Autumn Statement to back our plans to build."
Housing and planning minister Gavin Barwell said: "We promised to turbocharge housebuilding so more people can have the security of their own home, and that is exactly what we are doing with the biggest increase in the number of new homes in many years.
"We know there is more to do to ensure the housing market works for everyone and not just the privileged few and we will be setting our further details in our housing white paper shortly."
Join our new commenting forum
Join thought-provoking conversations, follow other Independent readers and see their replies