No U-turn on benefit cuts that will take £1,000 a year off three million families, says Government
Damian Green, the Work and Pensions Secretary, will not 'reverse what happened in the past' - despite growing pressure from Tory backbenchers to rethink cuts to Universal Credit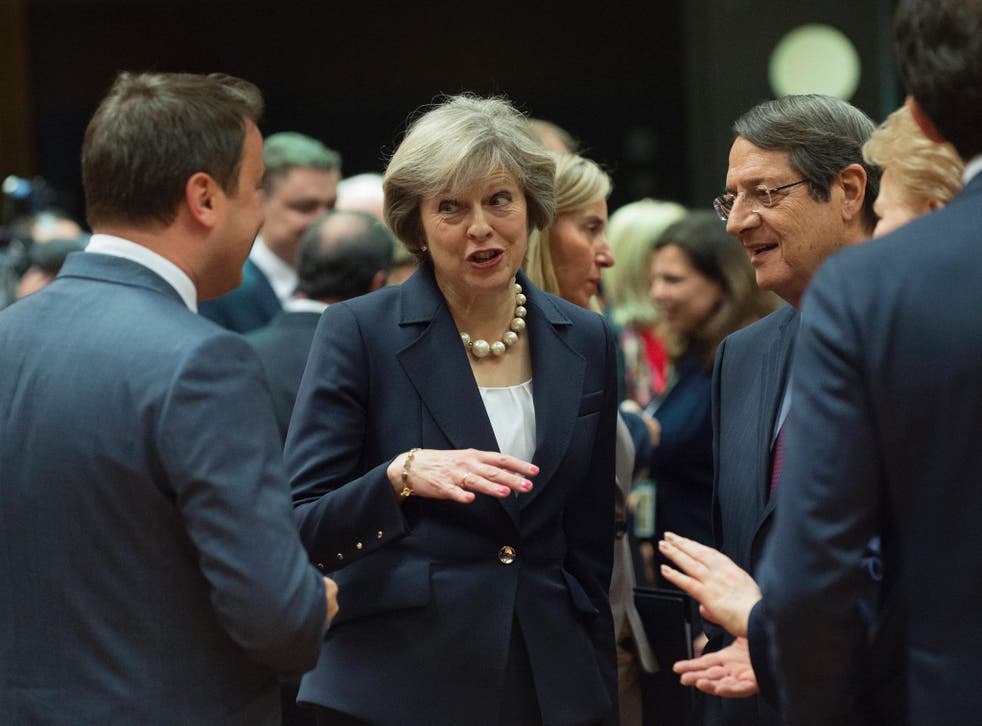 Benefit cuts that will swipe more than £1,000 a year from millions of Britain's poorest families will go ahead, a Cabinet minister said.
The Government will not "reverse" any welfare decisions taken before Theresa May reached No.10, Damian Green, the Work and Pensions Secretary, said.
Backbench Tory MPs – including Iain Duncan Smith - have demanded for a rethink on £3.4 billion of cuts to universal credit (UC), imposed by George Osborne.
The reductions to in-work support for UC claimants will phase in the cuts to tax credits which the former Chancellor was forced to abandon last year.
Critics say the huge loss – more than £1,000-a-year by 2022 – make a mockery of the Prime Minister's pledge to help families she describes as "just managing".
But, asked if this month's autumn statement would bring a U-turn, Mr Green said: "We have said we are not looking for new welfare cuts – but I'm looking to reverse what happened in the past."
Mhairi Black on 'ridiculous' accusations levelled against families on tax credits
On the three million people affected, he claimed: "They won't be poorer than they are now – they will be getting more money."
Mr Green also dismissed criticism that the cuts have gutted UC by removing its original purpose to make it more worthwhile to be in work.
He insisted: "The central purpose of universal credit – which is that work should always pay, that you should always be better off in work than out of work – remains.
"That's absolutely the cornerstone of the system."
Effects of the cuts to Tax Credits

Show all 6
Mr Green spoke to BBC Radio 4's Today programme, as he unveiled what he called bold proposals to help more people back into employment.
The health and work green paper is intended to highlight how early treatment for mental and physical conditions can help keep people in work, while easing pressure on the NHS.
Among the measures planned is a review of the system of statutory sick pay and GP "fit notes" to encourage people to make "phased" returns to work as they recover.
The Government is also consulting on reform of the controversial Work Capability Assessment tests for disability benefits, to deliver more "targeted and personalised" support.
Employers will be encouraged to help stop staff with long-term conditions falling out of work, while Jobcentre Plus work coaches will direct claimants to therapy.
The disability charity Scope has welcomed the green paper, but said the test is whether it leads to "real changes in policy, legislation and employer attitudes".
The consultation follows Mr Green's announcement that people with severe conditions will no longer face reassessments for their benefits.
They represent a potential shift away from the harsh policies and language of Mr Osborne and Mr Duncan Smith, who quit as Work and Pensions Secretary in March.
Indeed, Mr Duncan Smith suggested the Government was now moving too slowly in not moving directly to a white paper, without a full consultation.
He said: "My plan covered all the areas announced today and went further in proposing some other positive changes."
Join our new commenting forum
Join thought-provoking conversations, follow other Independent readers and see their replies