Scotland Bill: Alistair Carmichael takes on SNP as he demands devolution of property
Former minister wants local authorities to take responsibility for Crown Estate lands in Orkney and Shetland, rather than the Holyrood parliament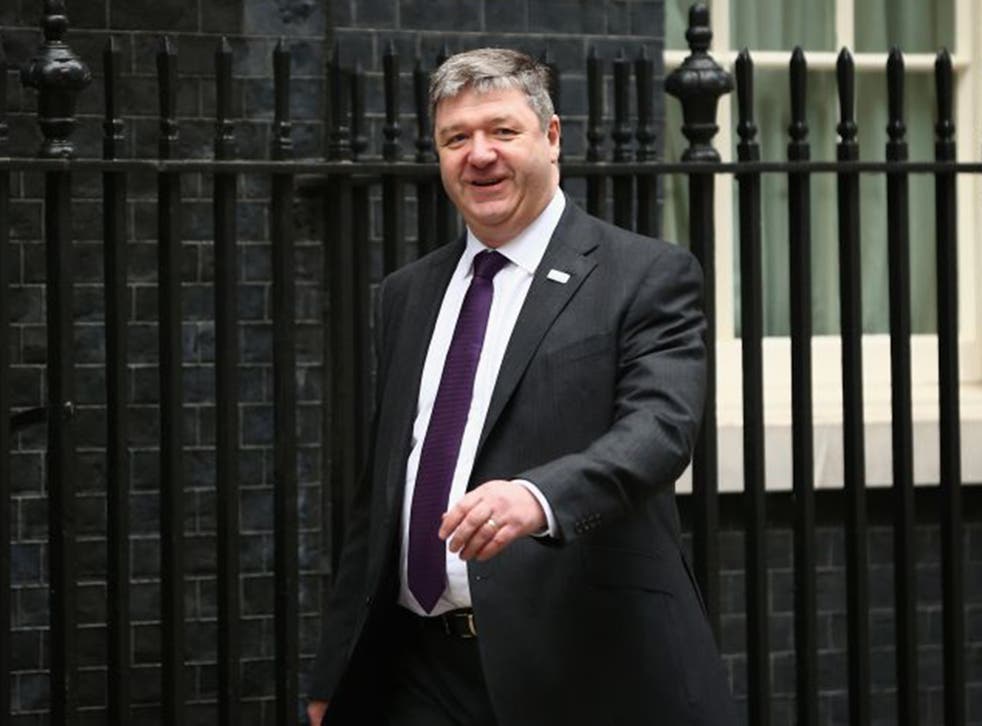 Alistair Carmichael, the former secretary of state for Scotland, has picked a fight with the SNP, demanding that state-owned property in Orkney and Shetland be devolved to local authorities rather than to the Scottish Parliament.
The Scotland Bill will allow responsibility for – and income from – land north of the border within the Crown Estate, which is nominally the property portfolio of the monarch, to be devolved to the Holyrood parliament in Edinburgh.
Crown Estate properties in Scotland, which include many rural estates and half the country's coastline, would be lucrative for the Scottish government, given they are worth £216m and made a profit of £14.5m last year.
But Mr Carmichael, the Liberal Democrat who was in cabinet until his party was routed at the general election, has tabled an amendment demanding that Crown Estate land in his Orkney and Shetland constituency be devolved to the islands and for the same to happen in the Western Isles.
This is the first significant amendment to the Scotland Bill up for debate tomorrow, and part of his motivation for tabling it is to show up what he believes is SNP hypocrisy. Mr Carmichael thinks that Scotland's First Minister Nicola Sturgeon and her party demand devolution to Scotland, but then want to keep hold of those powers in Holyrood.
Mr Carmichael said that the SNP administration is "in practice and instinct a highly centralised government" and did not want "devolution downwards". Under his plan, the islands would have their own commissioners deciding how Crown Estate land is run.
He added that the Crown Estate owns and manages the seabed, which is of great importance to islands that rely heavily on the fishing industry, with salmon and trout farms. Mr Carmichael said these farms have to pay a percentage of their turnover to lease these areas, which is "a tax by any other name".
Pete Wishart of the SNP, who chairs the Scottish Affairs select committee in Westminster, said yesterday that Mr Carmichael was playing "divide and rule" politics.
More than two-thirds of Orkney and Shetland voted No in last year's independence referendum, and Mr Carmichael previously argued that, in the event of a Yes win, the islands should have greater autonomy.
Mr Wishart said: "This is just a bit of mischief from the Liberals. This is a classic divide-and-rule to create tension where it doesn't exist. At this stage, the most important point is just to get control [of policymaking and powers] from Westminster."
However, Mr Carmichael hopes the Government will adopt the amendment and back it in a vote. This would infuriate the SNP, because the Tories have voted down all their amendments so far.
Scottish independence: Referendum results in pictures

Show all 15
For example, the SNP – as well as some backbench Conservatives – wanted full fiscal autonomy, demanding the right for Holyrood to set its own rates of national insurance, the minimum wage and corporation tax. The party's leader in Westminster, Angus Robertson, saw his amendment to transfer welfare powers defeated by 309 votes to 60 last month.
The SNP is also annoyed by the Defence Secretary Michael Fallon, who believes that his department should be allowed to, in effect, retain control of certain tracts of land. These include military training camps in Scotland, and land surrounding the nuclear submarine base at Faslane in Argyll and Bute.
SNP politicians believe that Scotland is entitled to mass devolution as a result of "The Vow" that David Cameron made in September alongside Nick Clegg and Ed Miliband. Spooked by a poll suggesting a Yes win, they said Scotland would receive "faster, safer and better change" if it stayed within the United Kingdom.
Alex Salmond, then First Minister, said the vow was decisive, given that the result was close at 55-45 per cent against independence. The SNP also believes it has a mandate for fundamental reform of Scotland's relationship with Westminster given that the party won 56 of the 59 Scottish seats at the general election, leaving the Lib Dems, Conservatives and previously dominant Labour with just one MP each.
But Scotland Secretary David Mundell has argued that the Bill meets the recommendations of the Smith Commission, which was set up to work out which powers could be devolved to Holyrood after the No vote, and how it could be done.
Join our new commenting forum
Join thought-provoking conversations, follow other Independent readers and see their replies