Tories launch investigation after tweet from candidate's account says 16-year-old girls have 'creamy, buttery' smell
Candidate's listing disappeared from party website after online outrage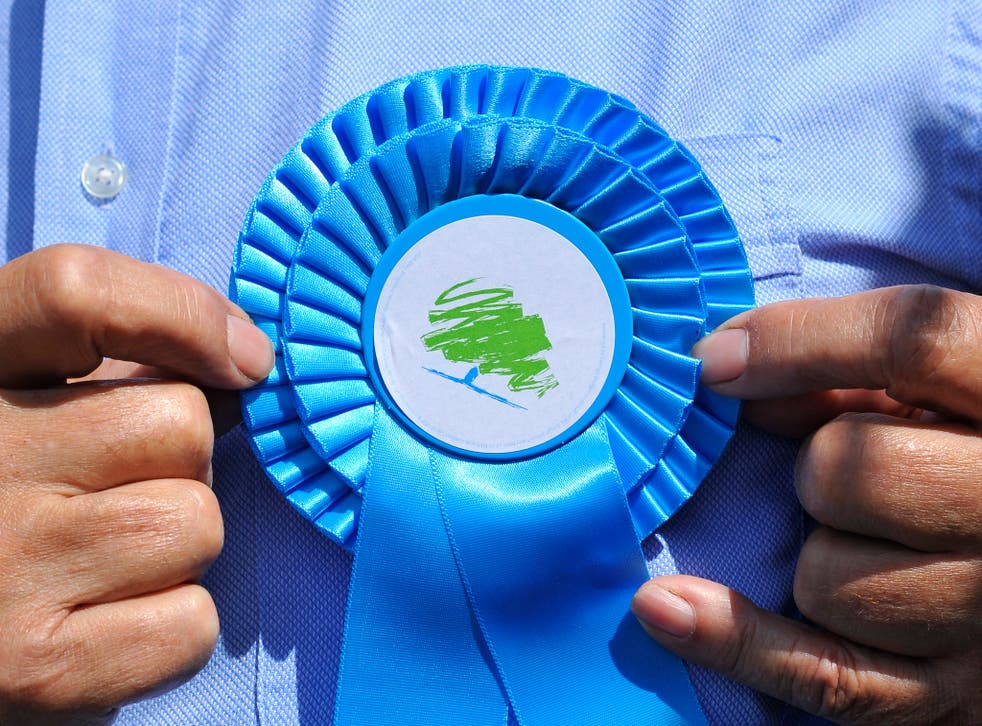 A local branch of the Conservative Party is investigating a tweet from the account of a candidate in the local elections that said 16-year-old girls have a "creamy, buttery" smell, The Independent can reveal.
A post on the Twitter account of Jonty Campbell, who has stood several times for Preston Conservatives, said: "Here's the thing with girls 22 or under, they smell massively different to a girl of 28. Girls 16 to, say, 23 have this creamy, buttery, slightly sweet smell that is unbelievably magnetic."
The tweet, sent on Saturday night, was met with disgust online after a screengrab of it was shared by a journalist.
Andrew Pratt, chair of Preston Conservatives, said: "The current tweet from [@CmdrJonty] is being investigated and a further statement will follow. This language and opinion about women and girls is completely unacceptable."
Mr Campbell has contested seats on Preston Council for the Conservatives five times in recent elections and by-elections, most recently coming second to Labour in Ribbleton ward last month.
The Preston Conservatives website had listed him as the branch's deputy campaign chair, but on Monday morning his listing was no longer there.
The Twitter account from which the tweet was posted, @CmdrJonty, was also gone on Monday morning.
The tweet in question was originally sent in reply to an account that had shared a post about a man leaving his partner for a 22-year-old Ukrainian refugee.
In reply to the remark from @CmdrJonty about a woman's smell changing with age, the account said: "We aren't dairy, we don't spoil."
The local debacle comes as the Conservative Party is under scrutiny for the inappropriate behaviour of some of its MPs.
Last month, Neil Parish, MP for Tiverton and Honiton, resigned after he admitted having watched pornography on his phone in the House of Commons.
David Warburton had the Conservative whip withdrawn after allegations of sexual harassment and cocaine use emerged.
The party has also been rocked by the conviction of former MP Imran Ahmad Khan for child sexual offences, while another Tory MP was suspended last week after being arrested on suspicion of rape and sexual assault.
After the latest arrest, Liz Truss, the foreign secretary, said a "culture change" was needed in Westminster.
Register for free to continue reading
Registration is a free and easy way to support our truly independent journalism
By registering, you will also enjoy limited access to Premium articles, exclusive newsletters, commenting, and virtual events with our leading journalists
Already have an account? sign in
Register for free to continue reading
Registration is a free and easy way to support our truly independent journalism
By registering, you will also enjoy limited access to Premium articles, exclusive newsletters, commenting, and virtual events with our leading journalists
Already have an account? sign in
Join our new commenting forum
Join thought-provoking conversations, follow other Independent readers and see their replies