Conservative party conference: Tory MP admits own teenage son might not vote for her amid concerns over lack of youth support
Anne-Marie Trevelyan said it is 'probably just as well' her son could not vote in the June election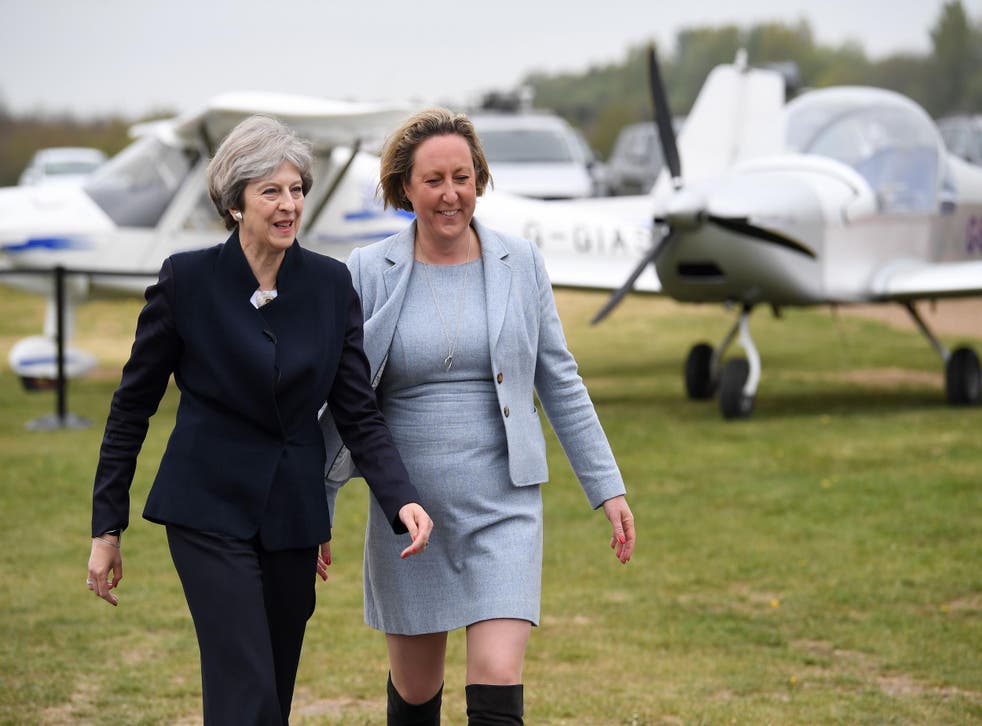 A Tory MP has admitted that her own teenage son might not vote for her as she raised concern about the lack of youth support for the party.
Anne-Marie Trevelyan said Brexit was not the reason younger voters had flocked to support Jeremy Corbyn but admitted the Tories had significant ground to make up with young people.
Senior Tories have identified a need to woo younger voters with Theresa May promising to freeze tuition fees and moves to bring back the party's youth wing.
Ms Trevelyan told the BBC: "My son is 18, he missed being able to vote in the election this year by five days - which is probably just as well because he might not have voted for his mother."
The Berwick-upon-Tweed MP said the Conservatives had a responsibility to ensure young voters understand the benefits of Brexit.
She said: "Some of the arguments that I had from young voters who said, 'Well I won't be able to fly to France anymore', you know these misconceptions that the Remain campaign seem to feed at the time were so frustrating because that is not what being outside the EU means.
"It's just a different relationship in terms of trade and security and control of our borders."
It comes as former Conservative cabinet minister Sir Eric Pickles said the party would be in "such a mess" if it fails to implement wide-ranging reforms to its election strategy.
After conducting a post mortem into the disastrous election result, Sir Eric revealed "a clear campaigning deficiency" in the party and the need for "a fundamental re-evaluation" of the way it runs campaigns.
Tory conference 2017 – in pictures

Show all 23
He called for the creation of a youth wing and a new manifesto committee to vet policies, which would consider the relevance of policies to young people.
Join our new commenting forum
Join thought-provoking conversations, follow other Independent readers and see their replies