Scottish referendum 'English question': Tory MPs call on David Cameron to create an English first minister in wake of No vote
Pressure mounts for an English first minister, as MPs heed calls for 'English votes for English laws'. Mark Leftly and Jane Merrick track  the scramble to control devolved Britain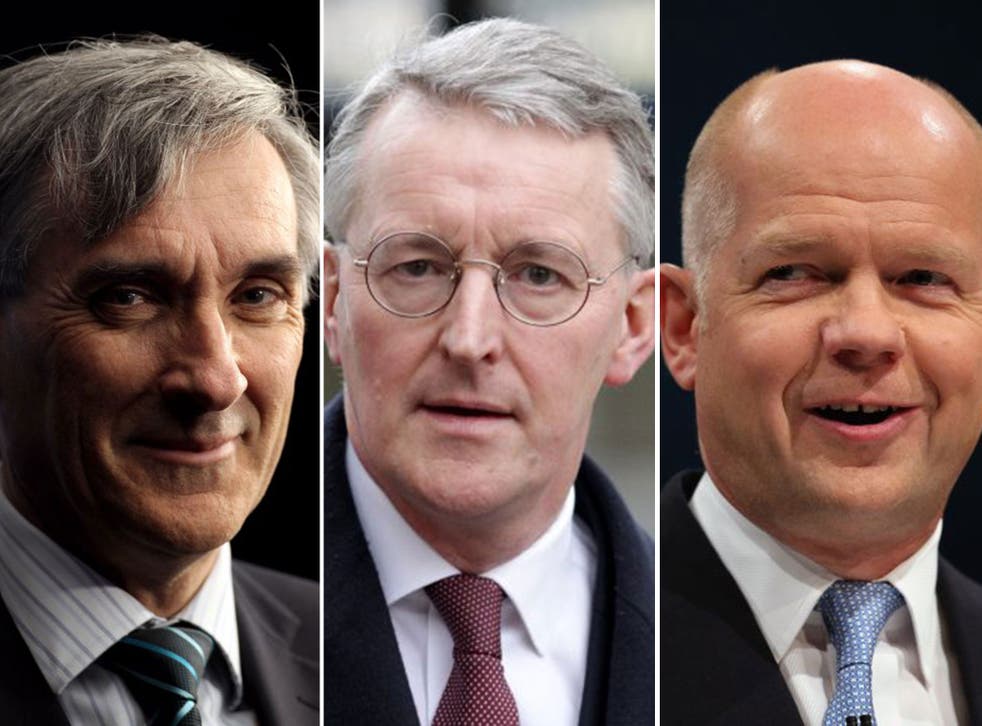 David Cameron faces growing calls from his own MPs to create an English first minister as he prepares to host a summit for all factions of the Conservative Party at Chequers tomorrow.
Senior figures from all wings of the party have been summoned to thrash out a Tory party agreement on the West Lothian question – whether Scottish MPs should be allowed to vote on issues that only affect England.
In a last ditch attempt to secure a No vote in the independence referendum on Thursday, Mr Cameron promised to give the Scottish Parliament greater powers, including more control over tax and welfare. However, shortly after it was confirmed on Friday morning that Scotland had voted against secession, the prime minister moved to calm Tories angered by so many powers being given to Scotland with promises of further devolution across the UK.
Many Tories are determined that only MPs who represent English constituencies should vote on matters that solely affect England. This means that Scottish MPs would not be able to vote on matters that have been devolved to Holyrood in Edinburgh, such as health.
Members of the powerful 1922 Committee, which comprises prominent backbench Tory MPs, want to go further, calling for a first minister of England who would be more powerful than a UK prime minister on devolved matters.
Brian Binley, treasurer of the committee, said: "There should be a first minister for England. The role of the PM would be diminished over English matters, over Scottish matters. The first minister would fill the role of PM in English matters, like education." A committee source added that this could eventually mean English ministers for departments across Whitehall. The source said, though, that the first step should be English votes for English laws.
John Redwood, the former Tory leadership candidate who has been pushing the English votes argument, said eventually there might "need to be a minister who speaks for the majority of English MPs". Graham Brady, the chair of the committee, said that he was wary of suggestions of setting up an alternative English Parliament, as this might replicate work done in the national chamber. "Some days we could sit as an English Parliament, other days as a UK Parliament," said Mr Brady. "Some variant of English votes for English laws is the minimum to meet the expectations of the English electorate."
Scottish independence: Referendum results in pictures

Show all 15
He has asked for either one or both of Mr Cameron and William Hague, the leader of the House of Commons who is chairing the Cabinet committee on constitutional reform, to meet 1922 members later this week. They will face calls to end the Barnett formula, which ensures that Scotland receives a disproportionately high level of government expenditure, as English taxpayers should not pay for residents in a fully devolved Scotland that will now set its own budgets.
Mr Brady is one of the MPs who has been invited to the meeting at Chequers, the PM's country retreat. The Chief Whip Michael Gove and Mr Hague will be there, alongside former attorney general Dominic Grieve, who is regarded as a constitutional expert, former leader of the House of Lords Lord Strathclyde and Welsh MP Guto Webb.
Also there will be Bernard Jenkin, Mr Redwood and James Wharton from the right of the party, as well as Margot James and Rory Stewart from the Tories' modernising wing.
A No 10 source said that opposition leader Ed Miliband should show he is willing to engage in the debate on the issue of English votes for English laws. Labour is stronger than the Conservatives north of the border, having won 40 seats against the Tories' one at the last general election, so sees this as a plot to remove the party from the levers of power.
Shadow Communities Secretary Hilary Benn warned yesterday that this could "create two classes of MP", while Mr Miliband instead wants a constitutional convention to be held after next year's general election.
The No 10 source said: "It is up to the Labour leadership if they want to take part in the process. A number of Labour figures have said something should be done [about English votes], including John Reid, John Denham, Frank Field and Diane Abbott. Talking about a constitutional convention in 2015 is just kicking it into the long grass."
No 10 acknowledged that there would be a number of proposals at the Chequers meeting and that the wrangling over how far English votes on English laws would go would be something for the Hague committee to thrash out. Mr Cameron said on Friday: "Just as the people of Scotland will have more power over their affairs, so it follows that the people of England, Wales and Northern Ireland must have a bigger say over theirs."
Join our new commenting forum
Join thought-provoking conversations, follow other Independent readers and see their replies