Black marching band sparks controversy by agreeing to perform at Donald Trump's inauguration
The group is from Alabama's oldest, private black college 
Andrew Buncombe
New York
Tuesday 03 January 2017 19:20 Comments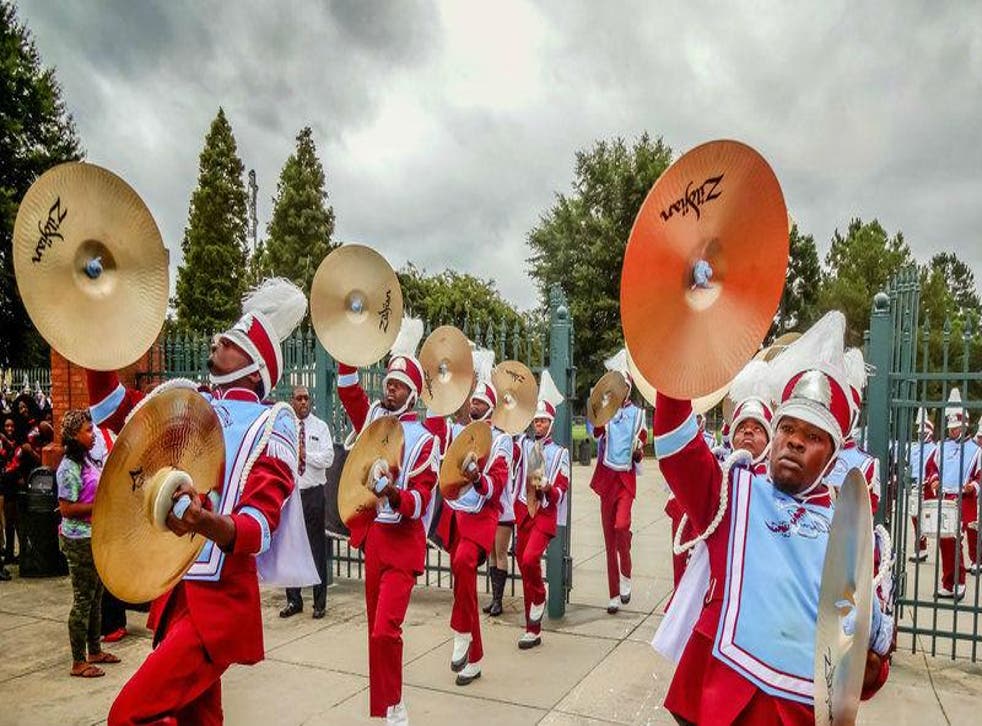 A marching band from one of the oldest black colleges in the US South, has sparked controversy by accepting an invitation to perform at Donald Trump's inauguration.
Organisers of the event in Washington DC on January 20, have been hampered by the slew of performers and groups who have refused to play for Mr Trump.
While a number of historically black universities said their bands would not perform at the event, the group from Talladega College, Alabama's oldest private, historically black college, has accepted an invitation. The decision has sparked huge debate, both among current students and members of the college's alumni.
"We were a bit horrified to hear of the invitation," Shirley Ferrill, who graduated from the college in 1974, told the Associated Press.
"I don't want my alma mater to give the appearance of supporting him. Ignore, decline or whatever, but please don't send our band out in our name to do that."
The news agency said the move had lit up Talladega College's social media sites with debate. Some people voiced strong opposition, while others support the band's participation.
"After how black people were treated at Trump's rallies, you're going to go and shuck and jive down Pennsylvania Avenue? For what," said Seinya SamForay. "What they did is a slap in the face to other black universities."
The Presidential Inaugural Committee announced last week that the Talladega College Marching Tornadoes were among 40 groups, including high school bands and military organisations, scheduled to perform in the parade.
Ron White of Atlanta, a 1997 graduate of another historically black college, Fort Valley State University in Georgia, said he questioned why band members from Talladega "should be playing all these patriotic tunes for someone who has degraded us".
Talladega College was founded in 1867, by the descendants of the slaves who helped to build its first building, according to historical documents on the college's website.
Passions have become so high at the college, that two rival petitions age been set up.
Student Dollan Young started his petition supporting the trip after the seeing the criticism the ban had received for accepting the invitation.
"We believe that this parade is not about politics, it's about seeing first hand the process of a transition," it says. "It's not to support any political party, it's about the experience that the students will obtain."
Register for free to continue reading
Registration is a free and easy way to support our truly independent journalism
By registering, you will also enjoy limited access to Premium articles, exclusive newsletters, commenting, and virtual events with our leading journalists
Already have an account? sign in
Join our new commenting forum
Join thought-provoking conversations, follow other Independent readers and see their replies