Brazilian President Michel Temer moves out of official residence because of 'ghosts'
Politician and his family are returning to the vice-presidential Jaburu Palace because their official residence has 'bad energy'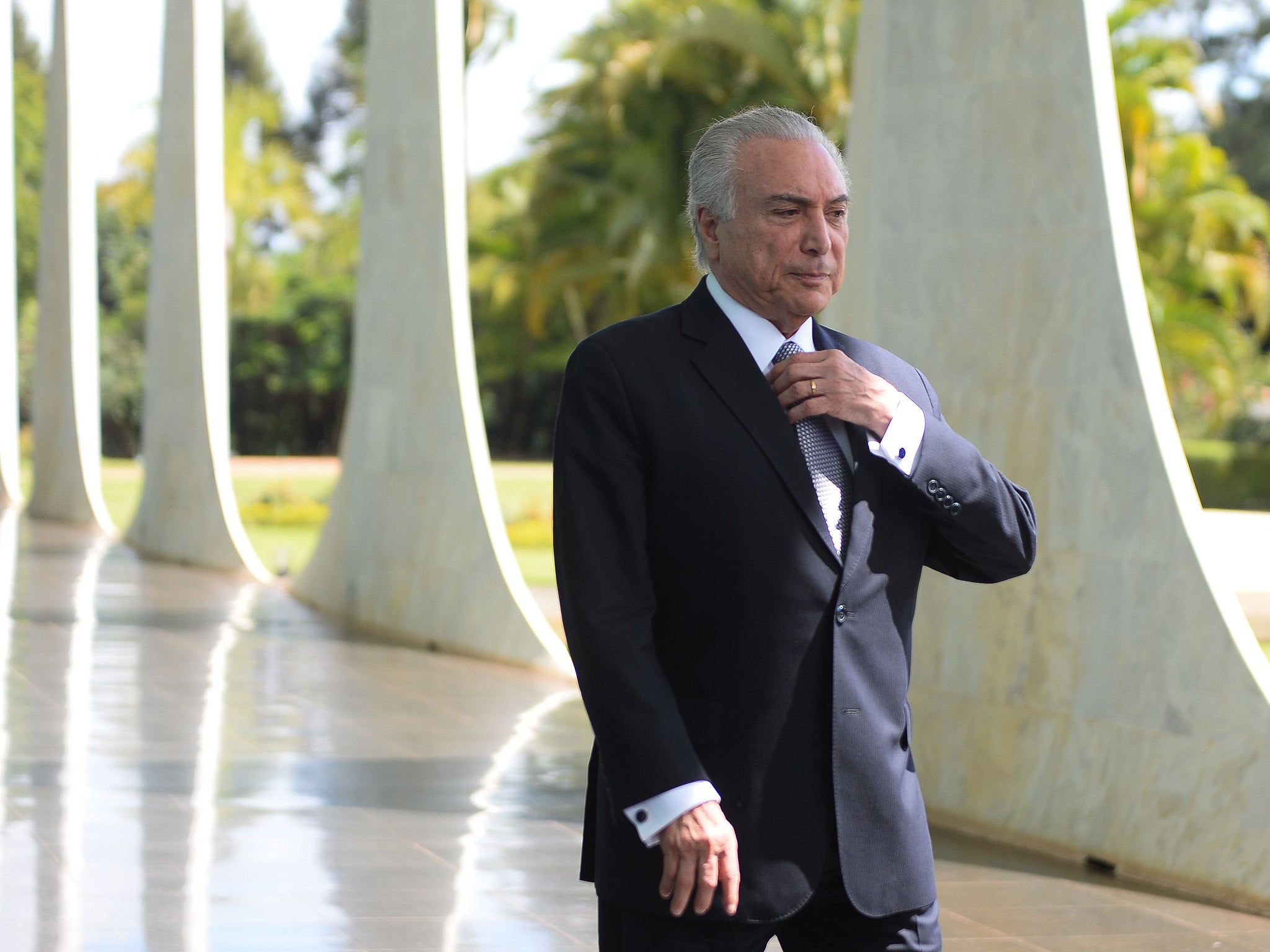 The acting president of Brazil has reportedly moved out of his official residence because of "ghosts".
Michel Temer, who has been running the country since Dilma Rousseff was impeached last year, told a Brazilian news magazine that he and his family were leaving the Alvorada Palace because they found it spooky.
Mr Temer and his wife Marcela are moving back to the vice-presidential residence of Jaburu Palace where they lived with their seven-year-old son Michelzinho since he was elected Vice-President in 2011.
He told Veja magazine: "I felt something strange there. I wasn't able to sleep right from the first night. The energy wasn't good.
"Marcela felt the same thing. Only Michelzinho, who went running from one end to the other, liked it."
He joked that they had even started to wonder whether there were ghosts in the modernist palace which was inaugurated in 1958.
The 76-year-old's move comes as he is facing mounting pressure as the ongoing corruption scandal facing the Brazilian political elite continues.
The Lava Jato (Car Wash) probe has seen numerous politicians indicted for corruption connected to allegations that the state run oil company, Petrobas, allegedly accepted bribes in return for awarding contracts.
World news in pictures
Show all 50
Former President Luiz Inacio Lula da Silva was detained and questioned for three hours in relation to the inquiry in March 2016. Police said they had evidence he had received kickbacks due to the scheme – a charge Mr Lula has fiercely denied.
Ms Rousseff herself was impeached after the Senate found her guilty of breaking budgetary law as it said she manipulated government figures to mislead people about the true state of the economy. She has denied the allegations saying they were politically motivated.
But she quickly lost support after she moved to protect her predecessor and mentor Mr Lula from prosecution by appointing him as her Chief of Staff and thus making him immune from prosecution.
Mr Temer is himself facing allegations that he benefited from illegal donations when he and Ms Rousseff ran on the same ticket in 2014.
Join our commenting forum
Join thought-provoking conversations, follow other Independent readers and see their replies