Donald Trump is 'not a loyal American', says former CIA operative and presidential candidate
Evan McMullin says former reality star is 'purposely dismantling barriers that protect our nation from dangerous Russian subversion'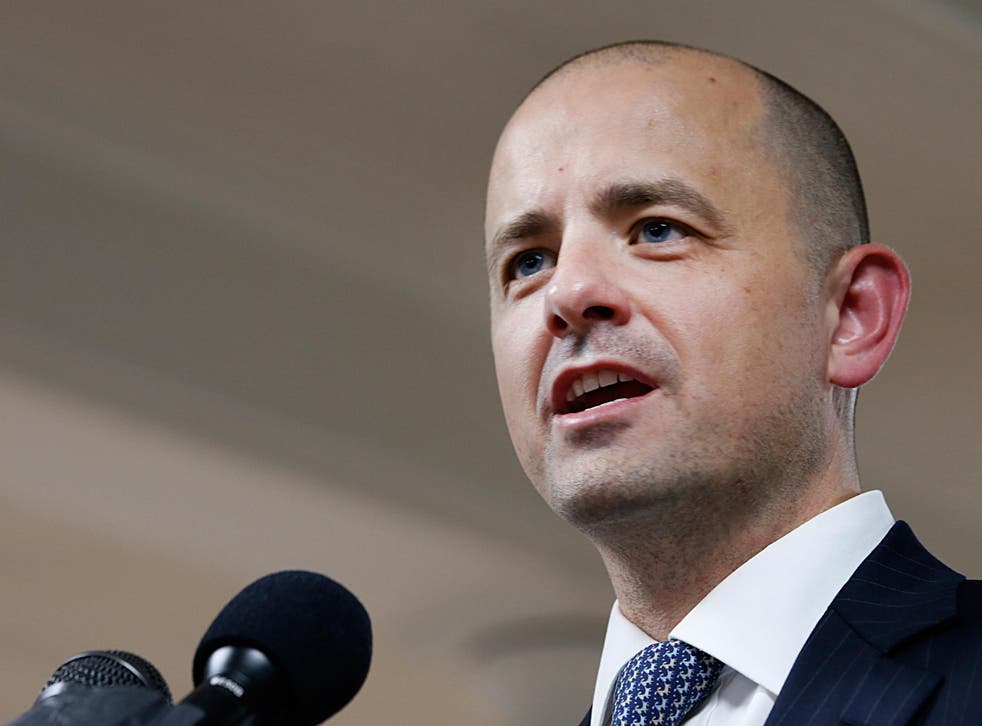 Donald Trump is "not a loyal American" because of his pro-Russia sympathies, a former presidential candidate and CIA operative has claimed.
Evan McMullin, who ran as an anti-Trump independent candidate during the election, attacked the former reality star's reported pick for Secretary of State – ExxonMobil CEO Rex Tillerson – who has close ties to the Kremlin.
In a series of tweets, the former Republican adviser said Mr Trump had "identified a potential secretary of state unlikely to oppose (his) alignment with Putin".
He accused the President-elect of "purposely dismantling barriers that protect our nation from dangerous Russian subversion, which he has also welcomed."
The news that Mr Tillerson, an oil executive who was awarded the Order of Friendship by Russian President Vladimir Putin in 2013, could become the country's top diplomat first emerged on Saturday.
Mr Trump is expected to make the official announcement next week though his transition team stressed nothing was final.
ExxonMobil was forced to suspend its operations in 2014 after Russia's illegal annexation of Crimea led to sanctions by Western powers.
The company's head of Russian oil operations, Glenn Waller, said the company would return to project as soon as sanctions when lifted – leading to allegations of a conflict of interest.
It comes after the CIA announced Russian hackers did try to influence the US election in Mr Trump's favour.
It said they were behind the massive hack of Democratic National Committee (DNC) emails but did not release the data they had also mined from the Republican National Committee (RNC).
World reaction to President Trump: In pictures

Show all 29
But during an interview with Fox News on Sunday, Mr Trump dismissed the claims, saying the CIA's conclusion was "ridiculous".
"I think it's just another excuse. I don't believe it," he continued.
He later tweeted: "Whether I choose him or not for 'State' – Rex Tillerson, the Chairman and CEO of ExxonMobil, is a world class player and dealmaker".
Mr Trump also claimed he did not need daily intelligence briefings because he intended to bring in his own people to the spy agencies when he assumes office in January.
He said: "We're going to have different people coming in because we have our people, they have their people. And I have great respect for them. But if you read the stories, the various stories, they're disputing. And certain groups don't necessarily agree."
Additional reporting by agencies
Register for free to continue reading
Registration is a free and easy way to support our truly independent journalism
By registering, you will also enjoy limited access to Premium articles, exclusive newsletters, commenting, and virtual events with our leading journalists
Already have an account? sign in
Register for free to continue reading
Registration is a free and easy way to support our truly independent journalism
By registering, you will also enjoy limited access to Premium articles, exclusive newsletters, commenting, and virtual events with our leading journalists
Already have an account? sign in
Join our new commenting forum
Join thought-provoking conversations, follow other Independent readers and see their replies