More than four million people sign global open letter to Donald Trump in wake of 'Muslim ban'
'Dear Mr Trump, this is not what greatness looks like'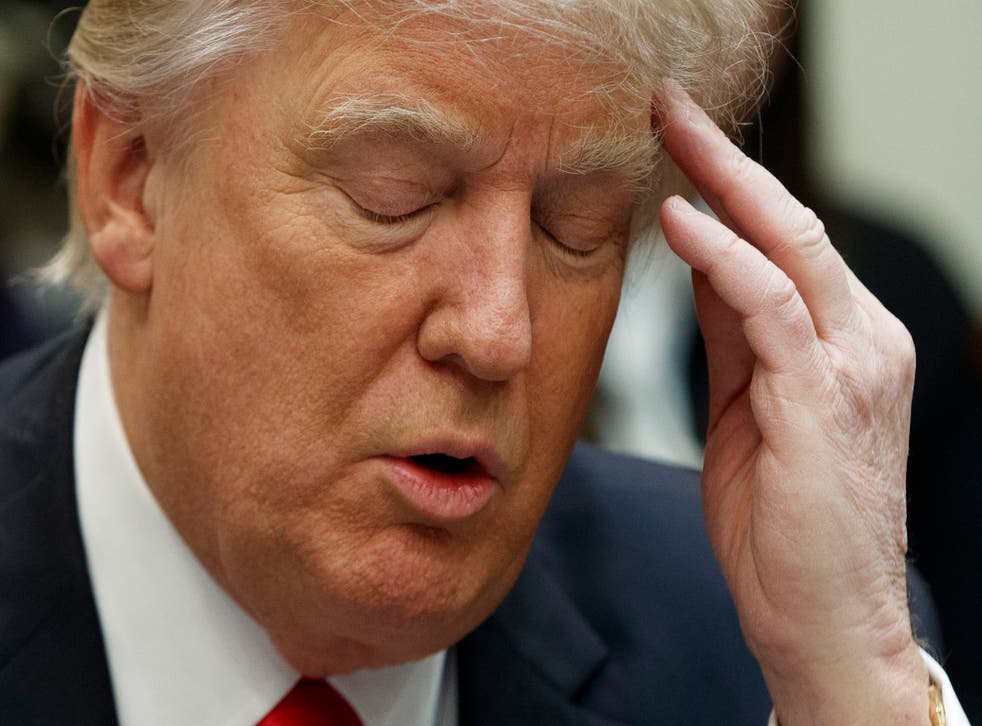 Over four million people across the globe have signed an open letter to President Donald Trump to tell him the world "rejects your fear, hate mongering and bigotry".
The letter, hosted on petition platform Avaaz, was posted following the announcement of Mr Trump's "Muslim ban", which has seen America temporarily suspend immigration from seven majority Muslim countries, and place a four-month suspension on the country's refugee program.
"With the Muslim ban, Trump has shown that the worst fears about his Presidency are true," the petition page states, while urging people to sign the open letter and "join the resistance".
The petition shows people adding their name to the open letter in real time with their nationality, with fresh people from all over the world signing it every few seconds.
The letter reads: "Dear Mr Trump,
"This is not what greatness looks like.
"The world rejects your fear, hate-mongering, and bigotry. We reject your support for torture, your calls for murdering civilians, and your general encouragement of violence. We reject your denigration of women, Muslims, Mexicans, and millions of others who don't look like you, talk like you, or pray to the same god as you.
"Facing your fear we choose compassion. Hearing your despair we choose hope. Seeing your ignorance we choose understanding.
Caroline Lucas: Trump is a 'racist bigot'
"As citizens of the world, we stand united against your brand of division."
Protests erupted at airports across America in the wake of the executive order signed on Friday, as people from the seven countries named in the order were temporarily stopped from entering the US.
In the UK, thousands of people descended on Downing Street on Monday night to protest against the travel ban. The action was echoed across the country, where people took to the streets in UK cities including Edinburgh and Cambridge to protest.
Join our new commenting forum
Join thought-provoking conversations, follow other Independent readers and see their replies