Former Mexican president tells Donald Trump's administration: 'We're not paying for the f***king wall'
Mr Fox's remarks come after Mr Trump signs executive order to jump-start process of building a wall along the Mexican border, insisting Mexico will reimburse the costs
May Bulman
Thursday 26 January 2017 10:18 Comments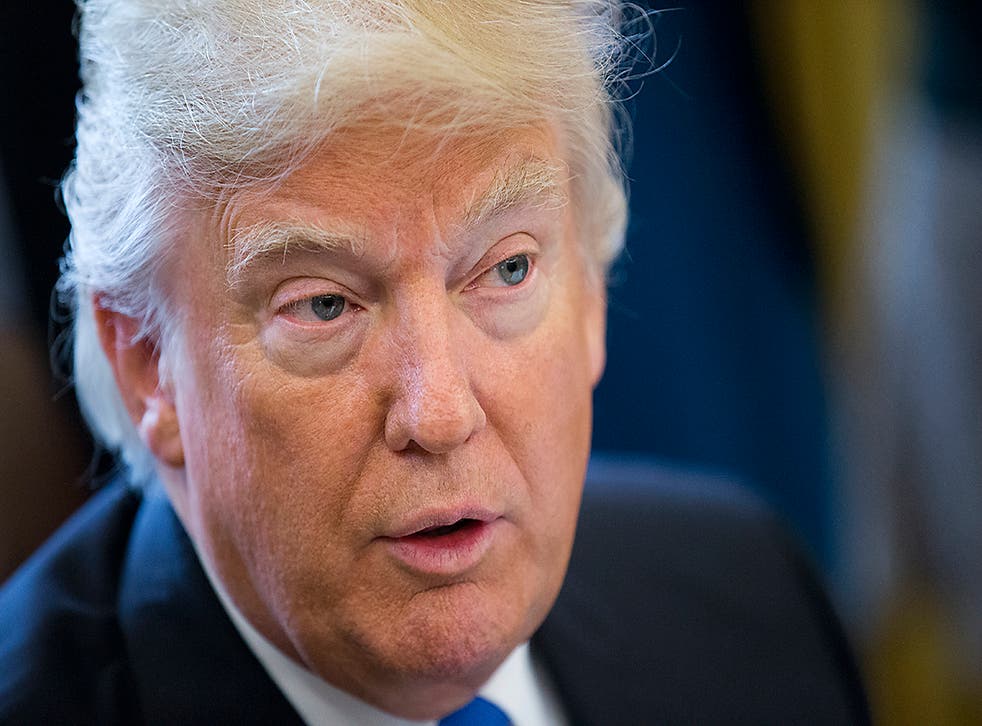 A Former Mexican president has lashed out at Donald Trump and his team over the President's plan to build a wall across the Mexican border, telling them defiantly: "Mexico is not going to pay for that f***king wall".
Vicente Fox Quesada's s remarks come after Mr Trump on Wednesday signed an executive order to jump-start the process of building a wall along the 2,000-mile Mexican border — one of his primary campaign promises — and insisted that while the US government would pay for it up front, the cost would be reimbursed by Mexico.
In response to Mr Trump's actions, Mr Fox, who led Mexico's National Action Party between 2000 and 2006,
: "Sean Spicer, I've said this to Donald Trump and now I'll tell you: Mexico is not going to pay for that f***ing wall," .
It is not the first time the former Mexican leader has attacked Mr Trump over the issue. Almost a year ago, after the business mogul repeatedly pledged to build the wall during his election campaign, he expressed the same message with the same use of expletives, saying in an interview: "I'm not going to pay for the f***ing wall. He should pay for it. He's got the money."
Shortly after Mr Fox's latest Twitter remarks about Mr Trump, current Mexican president Enrique Peña Nieto, affirmed his stance in a video statement on Twitter, in which he said: "Mexico will not pay for any wall. Mexico offers and demands respect."
On Wednesday, Mr Trump signed an executive order calling for a "large physical barrier" between the US and Mexico, claiming the wall would "improve the safety of both of our countries".
Speaking at the Department of Homeland Security (DHS), Mr Trump said: "You folks know how badly needed [the wall] is... I believe the steps we will take, starting right now, will improve the safety of both of our countries.
"A nation without borders is not a nation. Beginning today, the United States gets back control of its borders – gets back its borders."
The President added that US taxpayers would fund the wall, but said the cost would be "reimbursed" by Mexico — although he did not explain how.
"All it is, is we'll be reimbursed at a later date from whatever transaction we make from Mexico," he said when quizzed on the matter.
The same day, Mr Peña Nieto said in his Twitter statement: "Mexico does not believe in walls. I've said time again; Mexico will not pay for any wall," reiterating previous repeated pledges that he would not agree to Mr Trump's plans.
The Mexican President added that he would wait for a final report from his top officials who arrived in Washington Wednesday to meet with the Trump administration before deciding which steps he would take next, and said he had ordered government agencies to step up protection for immigrants.
"I've asked for the minister of Foreign Relations to re-enforce protection measures to our citizens," he said, adding that the 50 Mexican Consulates in the US will be used to defend the rights of immigrants in the country.
Mr Trump has previously estimated the wall would cost $8bn (£6.4bn) although some experts have said it could amount to twice that amount.
Register for free to continue reading
Registration is a free and easy way to support our truly independent journalism
By registering, you will also enjoy limited access to Premium articles, exclusive newsletters, commenting, and virtual events with our leading journalists
Already have an account? sign in
Join our new commenting forum
Join thought-provoking conversations, follow other Independent readers and see their replies