Jeb Bush blames Mexicans for his daughter's drug addiction
Bush's daughter Noelle suffered from addiction, and the Republican candidate now partly blames Mexicans drug cartels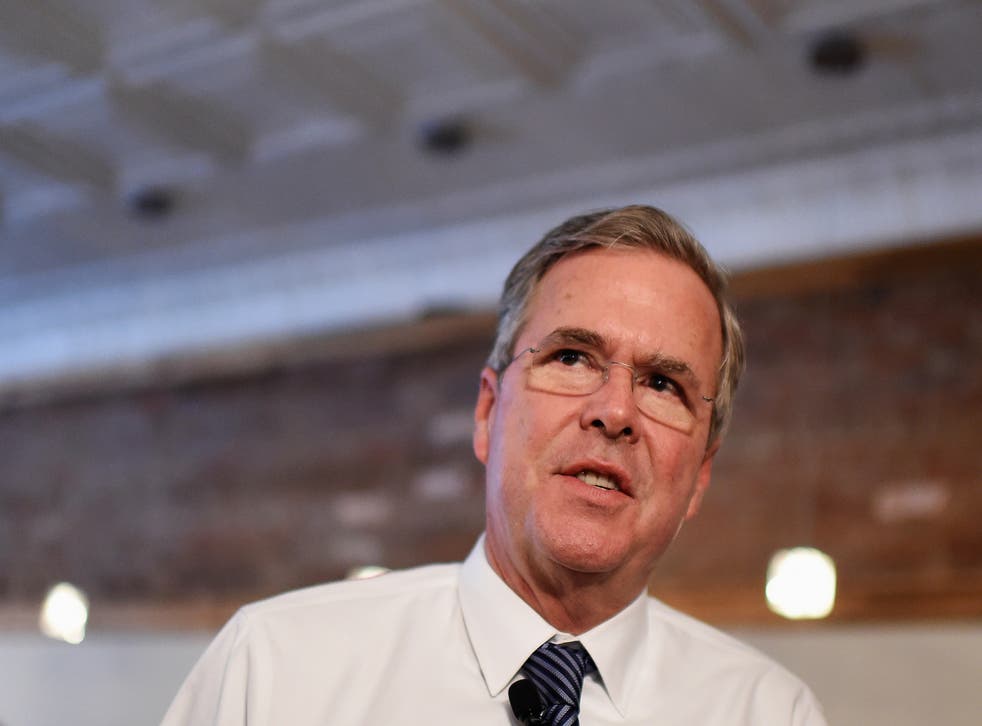 Republican candidate Jeb Bush has blamed Mexican drug cartels for the country's "massive drug problem", an issue that has also affected his close family.
Prior to speaking to a crowd in New Hampshire today, Mr Bush wrote in his blog post on Medium that the large number of people who are addicted to heroin and illegal drugs is compounded by "sharp increases in the abuse of prescription painkillers". He went on to write:
"The problem is exacerbated by huge increases in the availability of cheap, highly potent heroin, primarily the result of Mexican drug cartels getting involved in the production, trafficking and distribution of heroin and other illicit drugs."
Mr Bush wrote about his daughter Noelle's drug addiction, her imprisonment and how the family "went through hell". He said she is drug-free now.
As part of his proposed enforced drug laws, Mr Bush wants to strengthen criminal punishment of drug traffickers, and secure the American border to "stop the flow of illicit drugs".
"I will secure the border to stop the flow of illicit drugs into the United States, given that most heroin enters the United States from Mexico," he said.
Great Again - Donald Trump for President TV Ad
His proposals also include improving drug abuse treatment and recovery programs and working more with children, parents and local education to prevent early drug addiction.
In the blog post Mr Bush did not assume any responsibility for his daughter's drug addiction.
"When I was governor of Florida, my wife Columba took a very active role in prevention efforts with children; treatment facilities focusing on women with children and struggling children; and coordination of a resource network for local communities at the county level," he said.
Speaking to MSNBC today before his speech in New Hampshire, Mr Bush said he was "surprised" by the epidemic of heroin in New England and now it's "all over the country".
Fellow Republican Ted Cruz also vowed to keep Mexicans out of the country and said as President he would build a wall and "secure the border". To illustrate his proposals he released a new campaign video which showed suited businesspeople and women in high heels jumping over sand dunes in a theatrical attempt to cross into the US.
Join our new commenting forum
Join thought-provoking conversations, follow other Independent readers and see their replies