US would go into any war with China with 'unparalleled violence', warn experts
Observers agree all-out conflict equals global disaster, even if nuclear weapons are not used
Jon Sharman
Sunday 05 February 2017 17:18 Comments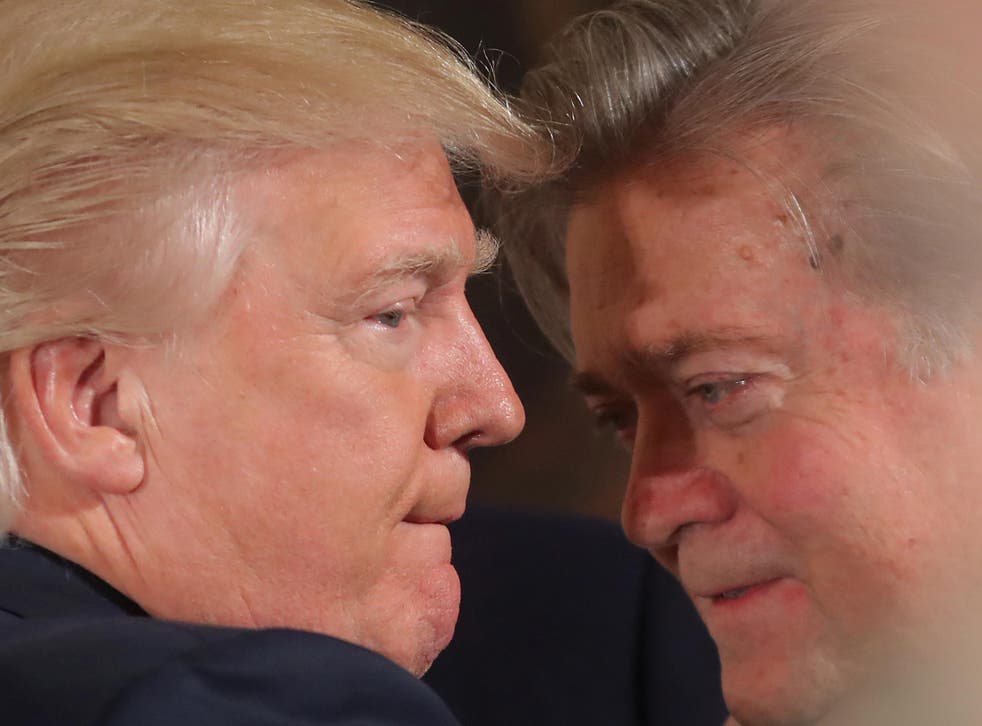 China has accused Donald Trump's administration of putting regional stability in East Asia at risk following remarks by the President's defense secretary that a U.S. commitment to defend Japanese territory applies to an island group that China claims.
Foreign Ministry spokesman Lu Kang has called on Trump's administration to avoid discussion of the issue and reasserted China's claim of sovereignty over the tiny uninhabited islands, known in Japanese as the Senkaku and Chinese as Diaoyu.
The 1960 US-Japan treaty is "a product of the Cold War, which should not impair China's territorial sovereignty and legitimate rights," Lu was quoted as saying in a statement posted on the ministry's website.
"We urge the U.S. side to take a responsible attitude, stop making wrong remarks on the issue involving the Diaoyu islands' sovereignty, and avoid making the issue more complicated and bringing instability to the regional situation," he added.
Widespread alarm over how the region could shape geopolitical tensions was raised following the revelation that Steve Bannon, the chief strategist in Trump's White House, said he believed the US would go to war with China within five to 10 years during a radio broadcast in 2016.
While the prospect remains relatively remote, experts have told The Independent they believe such a conflict would be catastrophic, throwing the entire globe into turmoil and potentially ending "life as we know it on Earth".
The United States would likely win because sending China's untested forces against the might of America's military would be like pitching farmers against Achilles and his warriors, said one, but even a conventional military victory would be a strategic disaster. It would set off a global economic crisis and create a potential power vacuum inside defeated China "the like of which we can't imagine".
Mr Bannon said war would erupt in the South China Sea in "five to 10 years". He said: "They're taking their sandbars and making basically stationary aircraft carriers and putting missiles on those. They come here to the United States in front of our face—and you understand how important face is—and say it's an ancient territorial sea."
The US and China have been engaged in a back-and-forth dispute over military build-up and territorial claims in the region for some years. In December the US said it would base its deadliest fighter jets in Australia, and days later China seized an unmanned US Navy drone.
It followed a diplomatic spat around then-President-elect Trump's congratulatory phone call with Taiwan's Prime Minister Tsai Ing-wen, which broke with decades of US policy. Mr Trump has been forthright about China's influence, blaming it for the loss of American jobs.
The war of words recently heated up when a Chinese military official was quoted as saying talk of war with the US under Mr Trump "are not just slogans, they are becoming a practical reality".
Trevor McCrisken, associate professor of politics and international studies at the University of Warwick, said that if war broke out "we would be looking, I would imagine, at World War Three".
He said: "I really do think that would be the end of life as we know it on Earth.
"From a global strategic risk level I would say the last thing you want is war between the United States and any of the major powers because of the risks of escalation, obviously the potential for nuclear weapons to be used. The likelihood of nuclear exchange between the two principals involved is high."
But, he added, the "overwhelming view of most policy-makers in Washington since at least the late 1970s" favours a form of "cooperative, if competitive" relationship with China.
The controversial orders Donald Trump has already issued

Show all 9
Dr Peter Roberts, director of military sciences at the Royal United Services Institute, said: "America would take military losses. They would lose thousands and thousands [of personnel]. But China would be utterly defeated. If America goes to war, it wages war in its totality. They would go to this with unparalleled violence and energy."
The US has an "overall competitive edge" partly due to technological superiority, Dr Roberts said, but also because the four branches of its military—Army, Navy, Marine Corps and Air Force—are trained to work closely together. "It's demonstrated how it can use all those arms to deliver military victory," he said.
In contrast, China's services operate "individually" and also have less, and less recent, combat experience compared to their American counterparts. "There's a huge difference between someone who's been in combat before, and someone who hasn't," Dr Roberts said, comparing the potential confrontation to one between Greek hero Achilles and farmers recruited from the fields.
Kerry Brown, professor of Chinese studies and director of King's College London's Lau China Institute, said: "US naval superiority is massive. And if we are talking just military, then for sure, a conflict right beside China would hurt China more than the US.
"It would, of course, totally upend supply routes, however, and probably cause a global recession. So it would, no matter who won in terms of military outcomes, be lose-lose and cut against the logic of self interest of both the US and China."
Professor Brown added: "We have to expect this war of words to simply get worse. The best outcome is that the two sides ultimately compromise—China acts more responsibly, and stops its adventurism, and the US concedes it more space. The worst outcome would be a misunderstanding that would lead to real conflict."
Register for free to continue reading
Registration is a free and easy way to support our truly independent journalism
By registering, you will also enjoy limited access to Premium articles, exclusive newsletters, commenting, and virtual events with our leading journalists
Already have an account? sign in
Join our new commenting forum
Join thought-provoking conversations, follow other Independent readers and see their replies