Trump to Republican Congressman who was shot: 'That's a hell of a way to lose weight'
Steve Scalise suffered life-threatening injuries at a Congressional baseball practice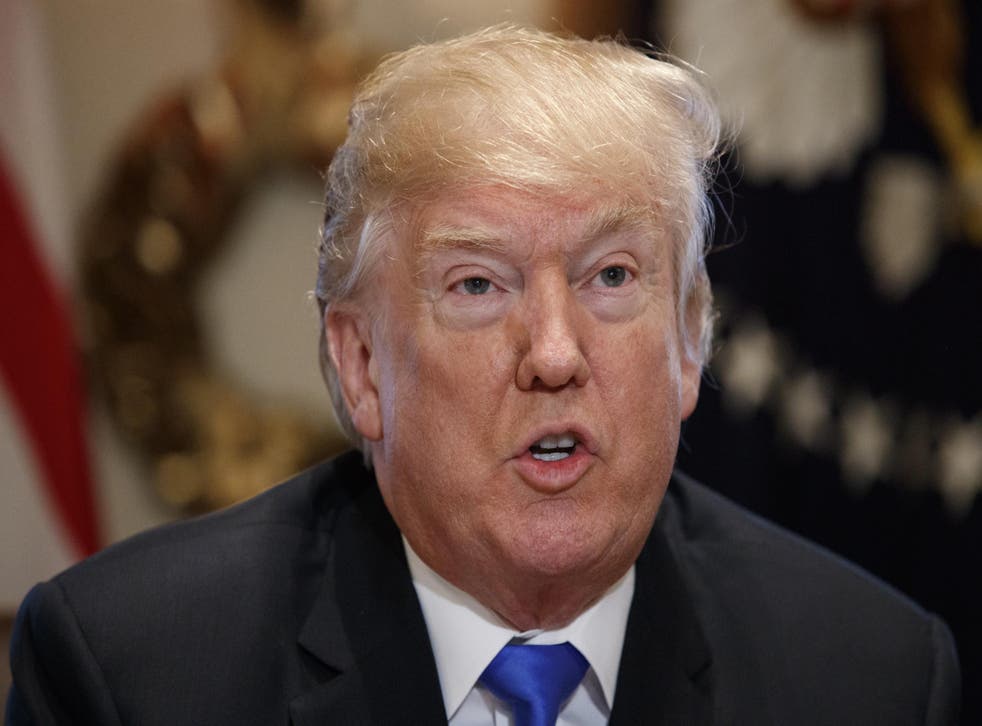 President Donald Trump has joked that a Republican Congressman's near-death experiences was "a hell of a way to lose weight".
Mr Trump singled out Representative Steve Scalise at a speech celebrating the passage of a GOP tax bill. Mr Scalise was shot by a lone gunman at a Congressional baseball practice this summer, sustaining injuries that doctors said put him at "imminent risk of death".
Mr Trump referred to the shooting at Wednesday's press conference, saying Mr Scalise "had a rougher year than most of us."
Then he added: "But that's a hell of a way to lose weight, Steve."
Mr Scalise, a 52-year-old Representative from Louisiana, was absent from Congress for 15 weeks after the shooting. One of the rounds fired at the baseball practice entered through his hip and tore through his entire body, ripping both muscle and bone. Recovery required multiple surgeries and weeks of physical therapy.
"I'm definitely a living example that miracles really do happen," Mr Scalise said upon returning to Congress in September.
Mr Trump welcomed the Congressman back at the time with a tweet. At Wednesday's press conference, he praised Mr Scalise as "braver than all of us".
As the House Majority Whip, Mr Scalise played a key role in securing the votes for the GOP's highly touted tax reform bill. The bill will give massive tax cuts to American corporations, while providing temporary tax breaks to citizens in every tax bracket.
Both the House and Senate passed the tax reform bill this week in a party-line vote. The bill now goes to Mr Trump's desk to be signed into law.
Mr Trump thanked Mr Scalise and other House Republicans for their help on the bill on Tuesday.
"Congratulations to Paul Ryan, Kevin McCarthy, Kevin Brady, Steve Scalise, Cathy McMorris Rodgers and all great House Republicans who voted in ufavor of cutting your taxes!" he tweeted.
Join our new commenting forum
Join thought-provoking conversations, follow other Independent readers and see their replies