Ivanka Trump accused of 'conflict of interest' after opening shop in New York's Trump Tower
President's daughter accused of exploiting father's supporters for profit after store selling $298 bags opens in Manhattan skyscraper
Chris Baynes
Saturday 16 December 2017 13:16 Comments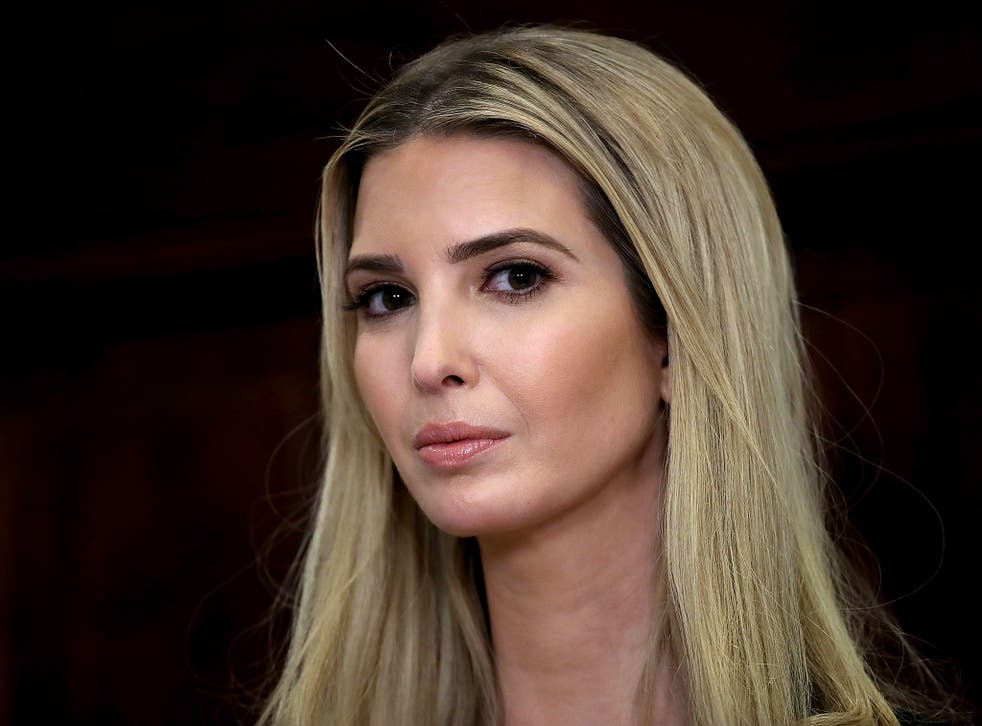 Ivanka Trump has been accused of a "conflict of interest" after her fashion brand opened a shop in New York's Trump Tower.
The company's first retail outlet, which sits behind the building's security checkpoint and armed police guards, sells handbags, shoes and jewellery in the lobby of the New York City skyscraper.
Ivanka Trump merchandise had previously only been sold through wholesale distributors and online. Some retailers stopped stocking the brand as sales plummeted following her father's election.
Gifts on sale at the shop include scented candles and Christmas ornaments were to be found on the shop's shelves on its opening day, alongside $298 (£223) bags and jewellery.
The small shop joins several other Trump-branded business in the Manhattan skyscraper, including a grill, cafe and bar.
It has prompted fresh concerns about the ethics of the Trump family profiting from the President's supporters.
"This is another in a long line of conflicts of interests," Richard Painter, chief White House ethics lawyer under President George W Bush, told the The Washington Post. "By selling directly to die-hard Trump supporters, who are already hanging out at Trump Tower, she gets to pocket even higher margins."
Ms Trump made more than $5 million (£3.75 million) from her fashion business between January 2016 and March 2017. She stepped down from the day-to-day running of the company after her father became President and appointed her as his adviser.
She also transferred her business assets into a trust overseen by relatives including brother Donald Trump Jnr, who on Friday tweeted a picture of himself "hanging out in the Oval Office".
However, she maintains control of the brand and has faced accusations of exploiting her political position and connections for profit.
The President has also been accused of using his platform to promote Ivanka Trump products.
In February he lashed out on Twitter at retailer Nordstrom after it stopped stocking the Ivanka Trump line in its 350 stores.
Nordstorm's move was closely followed by a second retail chain, Neiman Marcus, and came after a campaign to boycott shops that sold Trump merchandise.
Both companies denied their decisions were politically motivated and said the products had simply not been selling.
Retailers turning their back on the Ivanka Trump brand is thought to have motivated the company to bypass distributors and begin selling directly to customers.
Register for free to continue reading
Registration is a free and easy way to support our truly independent journalism
By registering, you will also enjoy limited access to Premium articles, exclusive newsletters, commenting, and virtual events with our leading journalists
Already have an account? sign in
Join our new commenting forum
Join thought-provoking conversations, follow other Independent readers and see their replies