Indonesia executions live: 'Hysterical' families heard prisoners being shot dead by firing squad
The executions have ignited global outrage over the death penalty
Lizzie Dearden
Wednesday 29 April 2015 15:17 Comments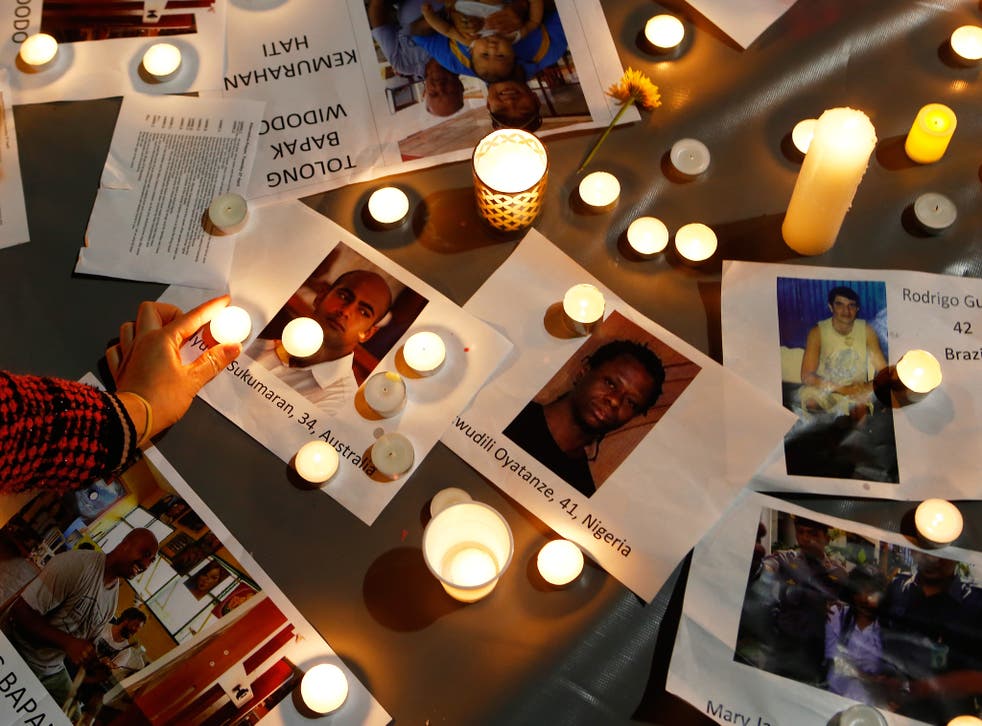 Harrowing details are emerging of the final moments of eight people shot dead in Indonesia last night in executions that have sparked global outrage.
Here are the latest updates:
Please allow a moment for the live blog to load
Among those killed were Australians Myuran Sukumaran, 34, and Andrew Chan, 31, after almost 10 years in prison in Indonesia for drug smuggling.
They died alongside six other prisoners from Nigeria, Brazil and Indonesia, while a woman from the Philippines due to be killed was granted a last-minute reprieve.
Bali Nine pair executed

Show all 22
Their families lit candles as they watched the procession of cars taking them to the execution site, the Sydney Morning Herald reported, adding many became hysterical when gunshots rang out a short time later.
"The good thing is all prisoners were executed together while praying and singing. Before that they hugged each other, saying goodbye," Christina Widiantarti, a lawyer for the Brazilian convict said after witnessing the execution.
They reportedly sang hymns and "Amazing Grace" in the moments before they were killed and refused to wear blindfolds as they faced the firing squad shortly after 12.30am local time.
Sukumaran and Chan were convicted in 2006 as part of the "Bali Nine" drug smuggling gang who were arrested on the island for trying to smuggle 8kg of heroin to Australia. Their six Australian co-conspirators were jailed for between 18 years and life in Indonesia.
Additional reporting by agencies
Register for free to continue reading
Registration is a free and easy way to support our truly independent journalism
By registering, you will also enjoy limited access to Premium articles, exclusive newsletters, commenting, and virtual events with our leading journalists
Already have an account? sign in
Join our new commenting forum
Join thought-provoking conversations, follow other Independent readers and see their replies