Chinese province grants women two days 'period leave' a month
The new guidelines also include measures to protect employees who become pregnant or have recently given birth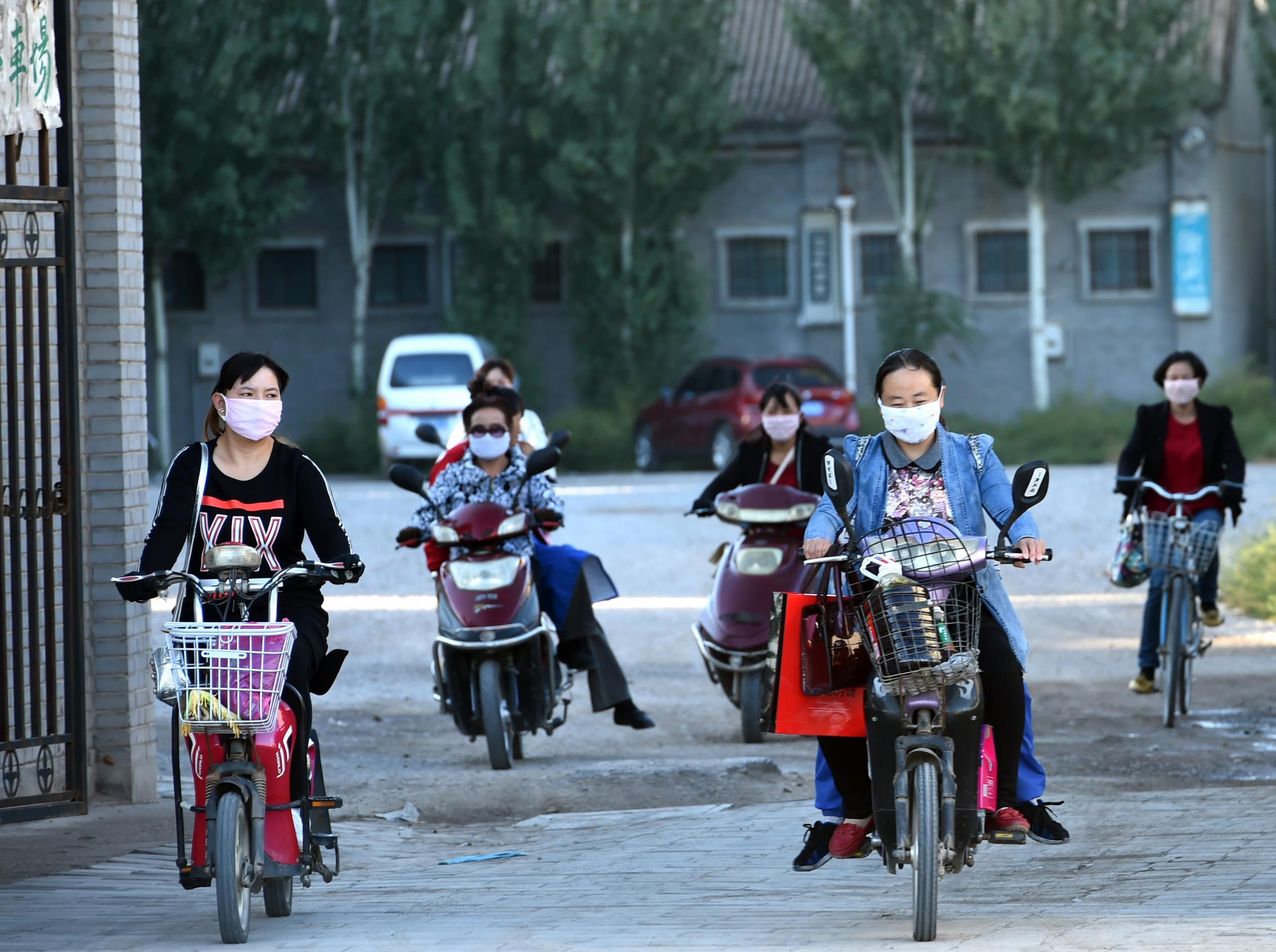 Women employed in the province of Ningxia in north China will soon be able to take up to two days' leave a month if they are prevented from working by period pain.
The local government said the "period leave" policy would improve conditions for women in the workforce.
Employers will be punished if they do not comply with the new guidelines, which also include measures to protect female workers who become pregnant or have recently given birth, reported the South China Morning Post.
Ningxia is not the first part of China to grant its female employees extra days' leave when they have their periods – it is already provided in the provinces of Shanxi and Hubei.
And in February, female workers in the central Anhui province were also granted the right to take one or two days off "on production of a certificate from a legal medical institute or hospital".
Japan, South Korea and Indonesia are among the countries that offer some form of menstrual leave, with Taiwan offering women three days off a year if they suffer from cramps.
However, despite their extra leave allowance, many Japanese women still do not take days off when they have their periods, reported the Guardian.
One professional woman in her 30s told the newspaper she was reluctant to share information about her menstrual cycle with her colleagues as she feared it could lead to sexual harassment.
And another said women were perhaps reluctant to take leave when they have period pain "in case it's interpreted as a sign of weakness".
In March, Bristol-based social enterprise Coexist introduced a "period policy" for its largely female workforce, allowing them to take days off if they are in pain.
"Many companies are male-dominated and encourage long hours but there is a misconception that taking time off makes a business unproductive," said Coexit's director Bex Baxter at the time.
"This is not about employees taking more time off but working more flexibly and efficiently around their menstrual cycle and encouraging a work-life balance."
Period euphemisms around the World
Show all 8
While the organisation, which runs a community arts centre, said it aimed to "break the last great taboo" of women having to take sick leave during their periods, its new policy received a mixed reaction when it was announced.
Some said the idea encouraged equality by accommodating workers' biological needs, while others said the idea could reinforce stigma towards menstruation or even contribute to discrimination against women on the career ladder.
International sports company Nike wrote menstrual leave into their Code of Conduct in 2007.
Join our commenting forum
Join thought-provoking conversations, follow other Independent readers and see their replies