High levels of lead and nickel found in blood of people with mystery illness in India
More than 500 people have been affected with varying symptoms, while the cause of the illness is still unexplained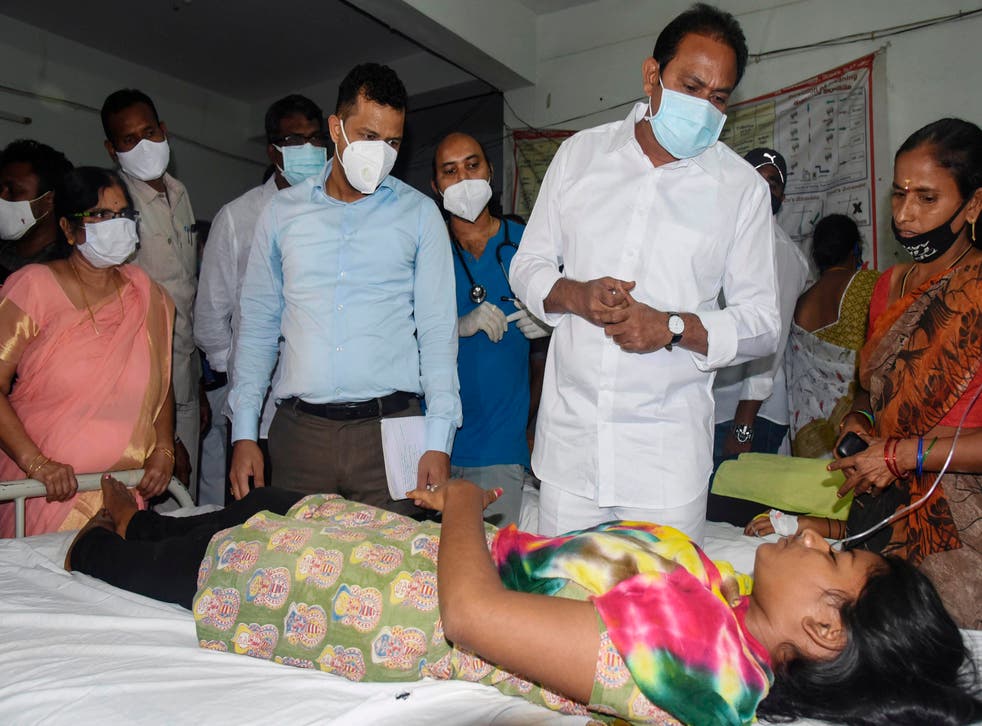 Traces of lead and nickel have been found in the bodies of patients suffering from a mystery illness discovered in India's southern state of Andhra Pradesh, as medical officials remained baffled by its cause.
The illness was first discovered on Saturday in the town of Eluru, which has since seen over 500 cases reported so far, with patients complaining of a range of symptoms from nausea, anxiety, seizures and convulsions to loss of consciousness.
Many patients have been discharged from hospital after tests, but nearly 100 people are still being treated to be in the hospital, according to local media reports, and at least one person has died.
A statement from the Andhra Pradesh chief minister's office said that preliminary findings indicated the presence of heavy metals such as lead and nickel in the body of sufferers, something which could have caused the symptoms.
"More tests are being conducted by the Indian Institute of Chemical Technology (IICT) and other institutes and the results are expected soon," the release said.
Dr A V Mohan, the superintendent of Eluru Government Hospital, told The Indian Express: "The sample size that we sent on an urgent basis to AIIMS (All India Institute of Medical Sciences in Delhi) was small but their report indicates the presence of heavy metals like lead and nickel in the blood samples of patients."
Chief minister Jaganmohan Reddy visited the hospital in Eluru where 150 patients were admitted and met the governor to discuss the situation. Special teams were called in from AIIMS, IICT, and other national bodies to understand the root cause of the illness.
The illness has baffled medical experts since there's still no clarity over where the heavy metal poisoning originated from.
Initially, contaminated water was suspected. But the chief minister's office confirmed that people who don't use the municipal water supply have also fallen ill, and that initial tests of water samples didn't reveal any harmful chemicals.
Opposition leader N Chandrababu Naidu demanded on Twitter an "impartial, full-fledged inquiry into the incident."
The mysterious illness comes at a time when the healthcare system in India is already under tremendous pressure due to a rising number of Covid-19 cases. The state of Andhra Pradesh is among the worst-hit, with over 800,000 cases among India's national total of 9.7m.
Join our new commenting forum
Join thought-provoking conversations, follow other Independent readers and see their replies