Pakistan 'quickly' hangs seven more prisoners before Ramadan begins in the country tomorrow
As 'a mark of respect' for the Holy Month, the country says it will not execute any of the 8,000 prisoners it currently has on death row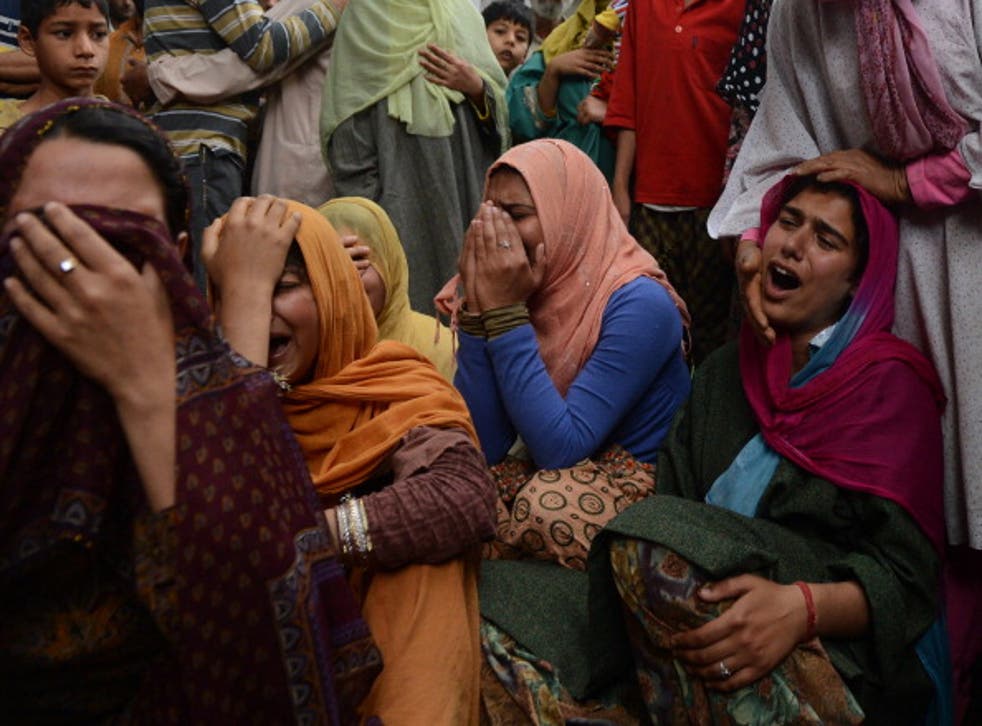 Pakistan has "quickly" hanged seven prisoners across the country – just days after issuing an order which temporarily banned all executions ahead of the Holy Month of Ramadan, reports say.
The hanged include three murder convicts – Nabeel Ahmed, Muhammed Saleem and Muhammed Rashid – who were all killed amid high security at the Faisalabad Central Jail, says Pakistani newspaper The Express Tribune.
The paper also adds two other prisoners were executed in Sahiwal Central Jail.
A man, who was convicted for the murder of two people, was hanged in Mianwali Central Jail while the seventh inmate – who was found guilty of committing a murder 15 years ago – was the final to be executed in Gujrat.
Since a ban was lifted on the death penalty in the country six months ago – after the Taliban stormed a school in Peshawar, killing 132 children – Pakistan has come under heavy international criticism for carrying-out over 150 executions – now making it one of the world's most prolific executioners.
Beginning tomorrow, Pakistan has, however, decided to pause the hanging of prisoners for 30 days – 'as a mark of respect' – during the Holy Month of Ramadan.
The inspector-general of prisons in southern Sindh province, Nusrat Mangan, told global news agency AFP: "It is a tradition that nobody is executed in the fasting month of Ramadan and the authorities have ordered that this tradition continues this year too."
Shafqat Hussain – who was due to be hanged on June 9 after being convicted of kidnap and murder in September 2004 – will, after international condemnation, have his execution stayed once more.
Referring to Mr Hussain's impending hanging, Mr Mangan added: "We have to seek death warrants two weeks prior to hang any convict, so his hanging will take place after at least one month."
Just last week, an 'innocent' man, Aftab Bahadur Masih – who consistently claimed he was 'forced into confessing to a murder he did not commit' – finally faced the gallows after spending 23 years on death row.
Critics from across the world have said that Pakistan's criminal justice system is 'severely flawed' by police torture and poor legal representation, meaning many of those facing death have not had a fair trial.
Where most executions were carried out in 2014

Show all 10
Amnesty International says there are at least 8,000 convicts on death row in jails across Pakistan.
Human rights lawyer, Saroop Ijaz– who has been working tirelessly since the capital punishment ban was lifted in December – described the current situation in Pakistan by saying: "The government has started hanging people left, right and centre in order to look tough."
Register for free to continue reading
Registration is a free and easy way to support our truly independent journalism
By registering, you will also enjoy limited access to Premium articles, exclusive newsletters, commenting, and virtual events with our leading journalists
Already have an account? sign in
Register for free to continue reading
Registration is a free and easy way to support our truly independent journalism
By registering, you will also enjoy limited access to Premium articles, exclusive newsletters, commenting, and virtual events with our leading journalists
Already have an account? sign in
Join our new commenting forum
Join thought-provoking conversations, follow other Independent readers and see their replies