What is 'lockdown' in different languages?
In Europe, words tend to reflect 'feeling of imprisonment and isolation', linguistic expert says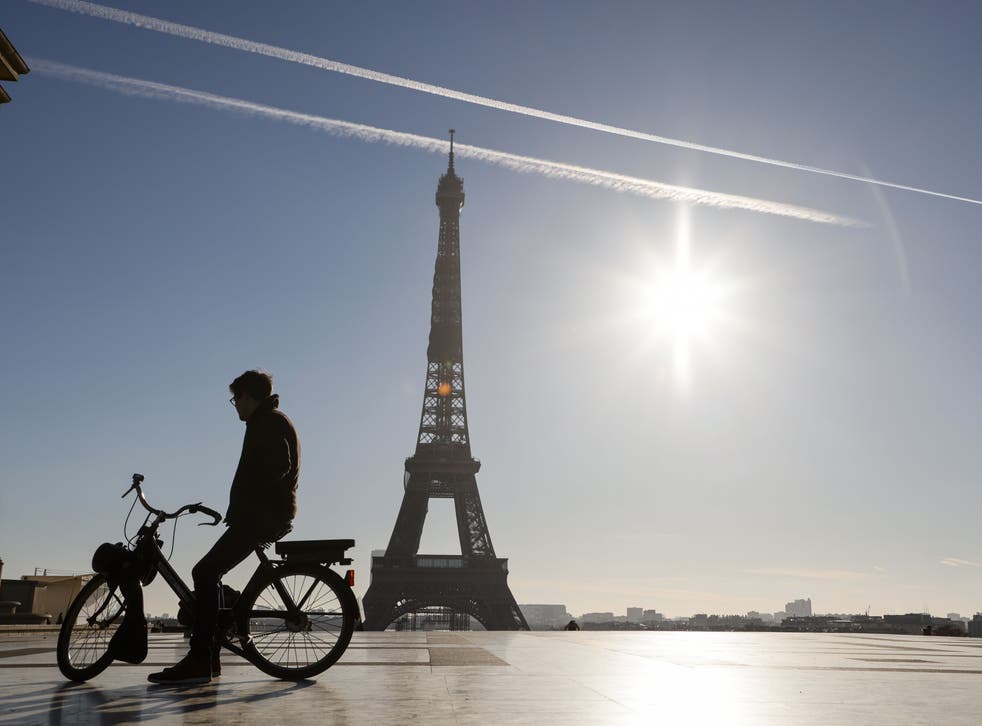 Leer en Español
As coronavirus has swept through the world, so too have lockdowns – and all the different ways of expressing them.
While some countries have assumed the English word, others have used their own to talk about the curbs on freedom to tackle the spread of Covid-19.
In East Asia, the words for lockdown have "often meant strict, 'cutting off contact with the world' actions", Sergio Afonso, a linguistic expert at translation company Absolute Translations, told The Independent.
Meanwhile in Europe, the words for lockdown have tended to reflect "a feeling of imprisonment and isolation", he said.
So, how do different languages talk about lockdowns?
English - Lockdown
In English, "lockdown" has been named word of the year by the Collins Dictionary, after finding a 6,000 per cent increase in its use.
It is defined by the dictionary as "the imposition of stringent restrictions on travel, social interaction, and access to public spaces".
"While the term has seemingly developed a new meaning in 2020; one of staying at home to protect others, its history is quite dark," Mr Afonso said.
"In the 1970s, the word 'lockdown' had previously been used to describe extended times of isolation for inmates of psychiatric hospitals or prisons."
Lockdown can also be used to describe when buildings or areas are shut down for safety, such as when attacks take place, and security crackdowns, such as the one in Kashmir, which was marked by an internet shutdown and restrictions on movement
French - Le confinement
In France, lockdown translates to le confinement, which brings to mind the idea of being shut away, or confined in a space.

And then, there is a word for when measures are eased: le deconfinement.
Se confiner also means to self-isolate.
The word confinement comes from an old French word confinacion, which he said means "to border, shut up or enclose", Mr Afonso said.
"Interestingly, the word 'confinement' can also be linked to childbirth and was used to describe women who were unable to leave the house due to sickness," he added.
German - Der Lockdown
From the start of November, Germany has been under a less strict lockdown than its first one, with schools, non-essential shops and churches allowed to stay open, while theatres, cinemas and gyms close, and restaurants and bars can only open for takeaway service.
This has been described as "lockdown light", or "Teil-Lockdown".
Italian - Il lockdown
Similar to in German, Italian speakers commonly say "lockdown" to describe shutdowns over coronavirus.
Professor Ian Roberts, a linguistics professor at the University of Cambridge told The Independent: "You seem to find there is generally more openness to Anglicisms in, say, Italian and certainly in German, than there is in French, or probably Spanish."
Spanish - El confinamiento
Similar to the French le confinement, the Spanish word commonly used for lockdown leans on the idea of being confined.
Portugese - O confinamento
As well as describing lockdown measures, the Portuguese word confinamento is "a state of being shut up or imprisoned", according to the Cambridge Dictionary.
Farsi - Ta'tili, تعطیلی
The Farsi word used for lockdown is the same word as "holiday".
It comes from an Arabic root which means idleness, rest or to be put out of action.
Hindi - Lockdown, लॉकडाउन
In Hindi, many people refer to "lockdown", which is written down as above. However, another word - bandh, बंद - also exists, which means a lockdown or curfew, and which literally means "close".
Urdu - Lockdown, لاک ڈاون
Lockdown is also transliterated in Urdu, which means the word is written using the closest corresponding letters in its alphabet.
It is spelt - and pronounced - more like "laak-down".
تالا بندی - taala-bandi - is another word for lockdown. This is less commonly used and literally means "close the gates".
Hebrew - Seger, סגר
Seger also means a curfew, and closure.
Arabic - Hajr حجر
This word is commonly used by the public to mean lockdown.
It comes from حجر صحي - hajr sihi - which literally means "health quarantine".
However, officials often use إغلاق - 'ighlaaq - to mean lockdown.
Mandarin - Fēngsuǒ, 封锁, Fēngchéng 封城
"In China, where the virus is believed to have started, the word for lockdown was 封锁 or Fēngsuǒ," linguistics expert Mr Afonso from Absolute Translations told The Independent.
"On Baidu [Chinese independent search engine], the term means blockade or blocking and is often used to refer to 'coercive force to sever contact with the outside world'," he added.
"Given the strict measures China have taken to control the spread of the virus, Fēngsuǒ is a completely appropriate word to use to describe their situation."
Paul Kerswill, professor at the Department of Language and Linguistic Science at the University of York, also told The Independent: "In China, they say "封城" fēngchéng, literally meaning lock down the city."
Register for free to continue reading
Registration is a free and easy way to support our truly independent journalism
By registering, you will also enjoy limited access to Premium articles, exclusive newsletters, commenting, and virtual events with our leading journalists
Already have an account? sign in
Register for free to continue reading
Registration is a free and easy way to support our truly independent journalism
By registering, you will also enjoy limited access to Premium articles, exclusive newsletters, commenting, and virtual events with our leading journalists
Already have an account? sign in
Join our new commenting forum
Join thought-provoking conversations, follow other Independent readers and see their replies