Angela Merkel fourth term as chancellor opposed by half of Germans, poll says
Ms Merkel's popularity has dropped by three per cent in less than a year, according to the survey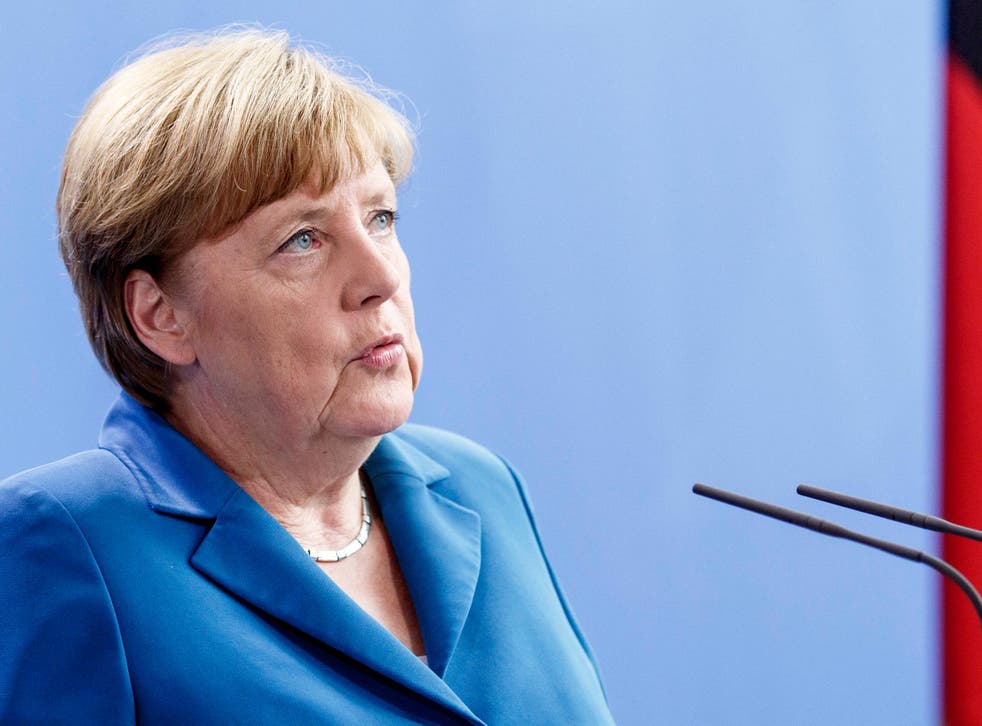 Half of Germans are against Angela Merkel continuing as Chancellor for a fourth term, a poll has revealed.
The survey, conducted by the Bild am Sonntag newspaper, showed 50 per cent of those questioned were against Ms Merkel remaining in office after the 2017 election, compared with 48 per cent in November last year.
Meanwhile 42 per cent were in favour of her entering a fourth term as Chancellor, compared with 45 per cent in the previous survey.
It comes after a series of violent attacks in July, two of which were claimed by Isis.
The attacks have led to growing scepticism over Ms Merkel's open-door migrant policy, which saw an unprecedented influx of refugees from the Middle East, Africa and elsewhere enter into Germany last year.
Anti-migrant sentiment among Germans has been highlighted by the growing support for a nationalist party to the right of Merkel's Christian Democrats.
Last month the Chancellor rejected calls to change Germany's refugee policy and vowed not to give in to efforts by Isis supporters to frighten Germans into changing their way of life.
The iron Frau: Angela Merkel

Show all 11
Meanwhile Frank-Juergen Weise, the head of the Federal Office for Migration and Refugees, has predicted a sharp drop in new arrivals compared with the height of the migrant crisis in 2015.
Mr Weise said he expects between 250,000 and 300,000 new arrivals in 2016, compared with more than a million in 2015.
Join our new commenting forum
Join thought-provoking conversations, follow other Independent readers and see their replies