Salah Abdeslam's brother denies involvement in Paris attacks and says he has no idea where his brother is
He told reporters he had no idea of his brother Salah's whereabouts, saying: 'My brothers are big boys, we don't ask them what they do with their time'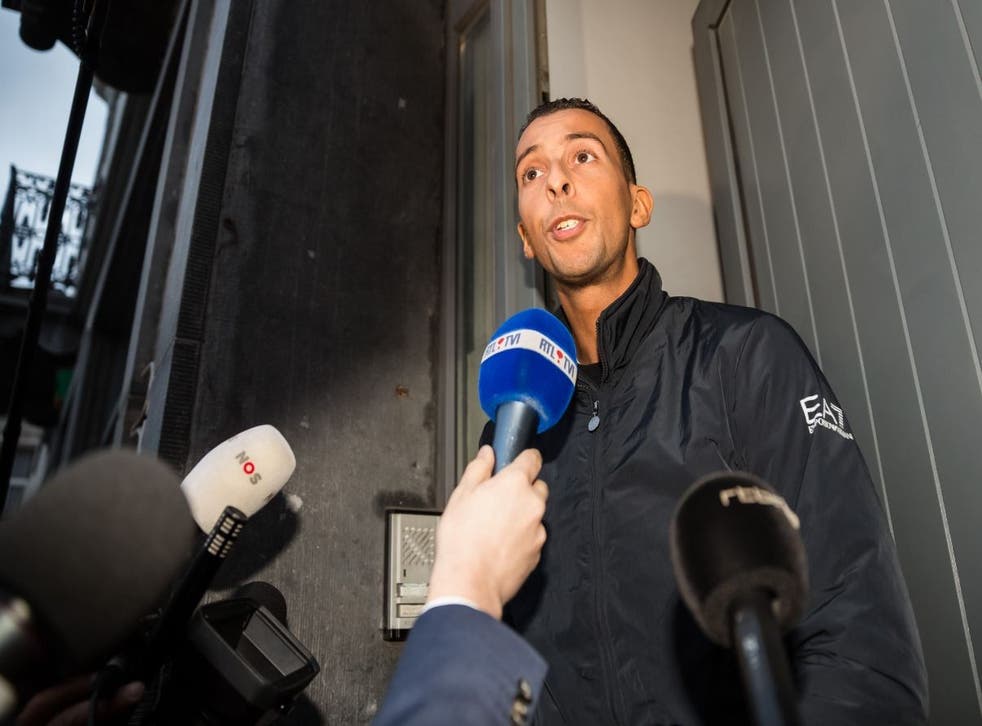 Mohamed Abdeslam, the brother of two suspects accused of taking part in the Paris attacks, has insisted he is not "in the slightest way" connected to the killings and said he has no idea of the whereabouts of his brother Salah, who is currently the focus of an international manhunt.
Speaking to reporters in the Molenbeek area of Brussels, he said: "I was accused of committing an act of terrorism... but I have not in the slightest way been connected to the operation in Paris."
"I have worked for the local council for 10 years and I've never had a problem with anyone... my parents are completely shocked by the tragedy."
"My two brothers are normal and I have never noticed anything strange."
His brother Brahim died on Friday after blowing himself up outside a café in Paris' 11th arrodissement, wounding one person in the process.
His other brother, 26-year-old Salah, is currently 'France's most wanted man', and was found to be the renter of a Volkswagen Polo that was parked outside the Bataclan concert hall, where 89 people were killed.
The world mourns Paris attacks - in pictures

Show all 25
He was stopped by police in a car near the Belgian border on Saturday morning, but was later released after brief police checks. He has not been seen since.
Mohamed Abdeslam said he did not know where his brother was.
"My brother Salah still has not been heard from, perhaps he just isn't daring to show himself to the authorities," he said.
Video: Police arrest Paris suspect

"We don't know where he is or have any information."
Mohamed also claimed that he had no idea that Brahim was even in Paris when he blew himself up.
"My brothers are big boys, we don't ask them what they do with their time."
Mohamed added that his family was "extremely affected" by the events, and was "thinking about the victims."
He said: "You must understand that for my mother, [my brothers] are just her children."
Mohamed was taken into custody by Belgian police after the attacks, but was released after several hours of questioning.
129 people were killed in a number of attacks in Paris on Friday night, most of them in the Bataclan theatre, where they were attending an Eagles of Death Metal concert.
352 were wounded, and 99 are in a critical condition.
Police continue to hunt for Salah Abdeslam, and have branded him 'dangerous' and warned the public not to approach him.
Join our new commenting forum
Join thought-provoking conversations, follow other Independent readers and see their replies