German Jews should stop 'making themselves recognisable' in Muslim neighbourhoods, says Jewish council leader
Dr Josef Schuster says male Jews should refrain from wearing the kippah in certain districts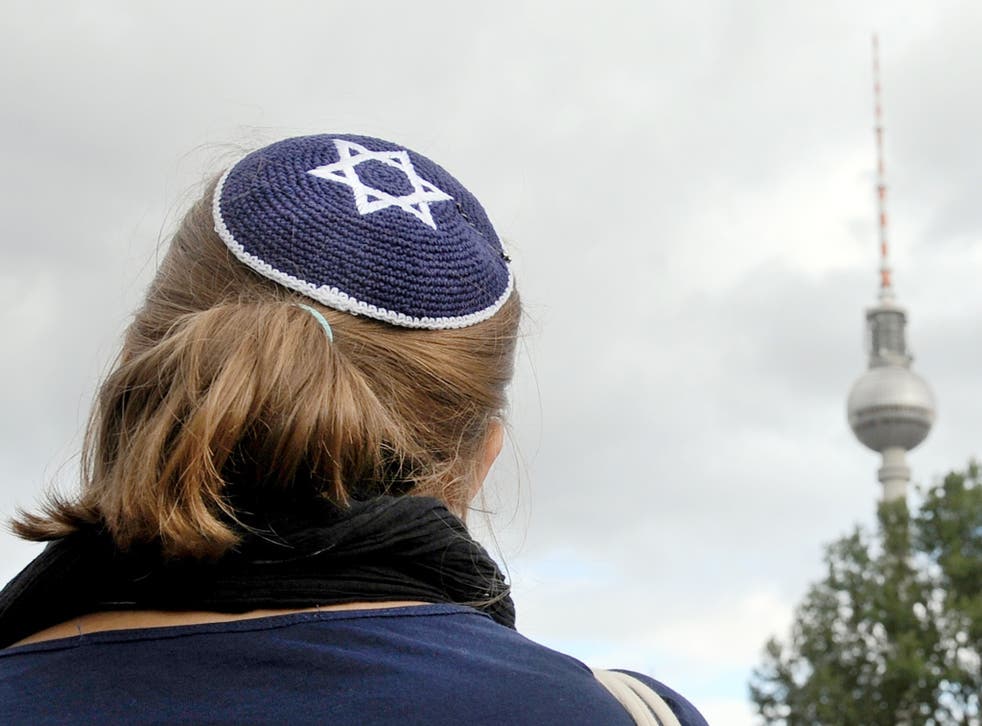 Jewish people in Germany should avoid making themselves too visible in Muslim neighbourhoods, according to the president of the country's Central Council of Jews.
Speaking to rbb radio, Dr Josef Schuster said: "The question is whether it makes sense for Jews to make themselves recognisable by wearing a kippah (skull cap) in what I call problem neighbourhoods."
He then clarified that he was talking about neighbourhoods that had "a large proportion of Muslims in the population" and mentioned Berlin as a city with a particularly high number of such areas.
He added: "This is a development that I didn't expect five years ago and which is certainly a little horrifying."
Schuster's comments come in the wake of Israeli Prime Minister Benjamin Netanyahu calling for a "massive immigration" of European Jews to Israel, following a shooting of a Jewish guard in Copenhagen, last month.
Mr Netanyahu said: "Jews were killed on European land just because they were Jewish."
Jewish German journalist Terry Swartzberg refuted Schuster's recommendations and told The Local that he had made a point of wearing his kippah every day for the last two years.
"I've worn the kippah in places like [southern Berlin district] Neukölln. I walked through there a couple of years ago and nothing's happened to me. I've been to a lot of supposedly dangerous areas."
Despite Swartzberg's claims, there is a strong feeling that anti-Semitism may be on the rise in Germany.
In July 2014, Molotov cocktails were thrown into the Bergiche synagogue in the Westphalia city of Wuppertal whilst last month Berlin imam, Anu Bilal Ismail, called on Allah to "destroy the Zionist Jews… Count them and kill them, to the very last one."
Shakah Shapira, a young Israeli man, was attacked by seven "Arabic speaking" men in Berlin on New Year's Eve. He filmed the men making racial slurs and singing: "F*** Israel, f*** Jews" on the subway.
In February the German government was heavily criticised for creating a commission to tackle anti-Semitism that did not include a single Jew.
Register for free to continue reading
Registration is a free and easy way to support our truly independent journalism
By registering, you will also enjoy limited access to Premium articles, exclusive newsletters, commenting, and virtual events with our leading journalists
Already have an account? sign in
Register for free to continue reading
Registration is a free and easy way to support our truly independent journalism
By registering, you will also enjoy limited access to Premium articles, exclusive newsletters, commenting, and virtual events with our leading journalists
Already have an account? sign in