Germanwings co-pilot Andreas Lubitz logged into computer as 'Skydevil' to search for suicide methods and information on cockpit doors
The co-pilot also searched for illnesses including 'manic depression' days before he downed the plane, killing everyone on board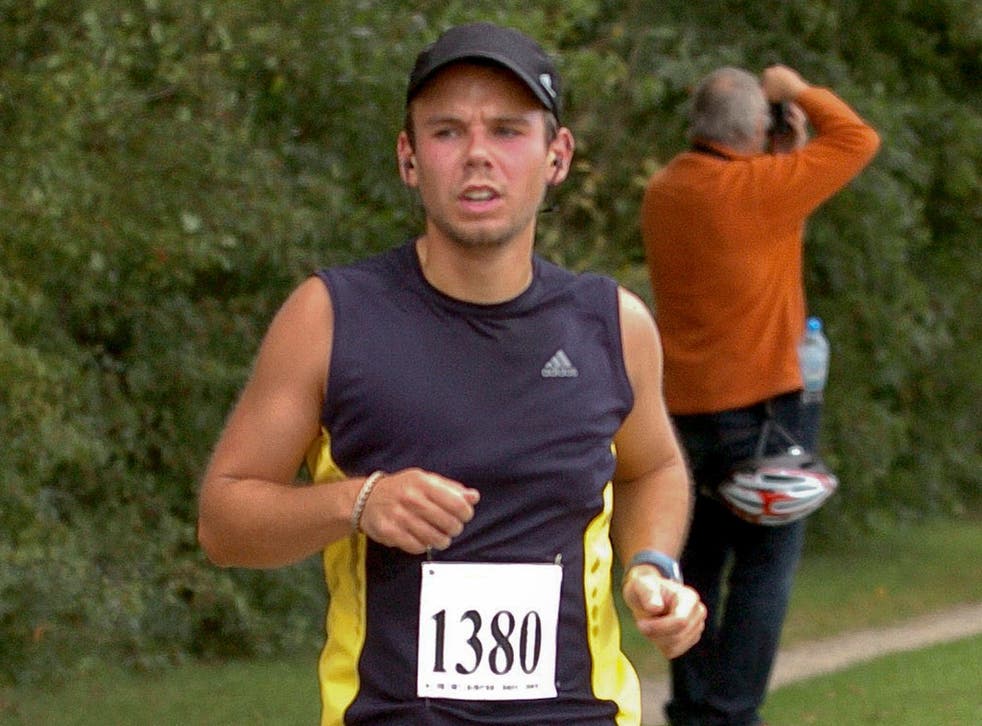 In the days running up to the Germanwings crash, Andreas Lubitz repeatedly logged on to his computer under the name "Skydevil" and searched for information on cockpit security, it has emerged.
Prosecutors in Dusseldorf revealed last week that the 27-year-old co-pilot had looked up suicide methods and medical conditions but now a German newspaper has claimed to reveal the exact words used.
Lubitz's username, "Skydevil" was in English and may have been a reference to a 1932 film called Sky Devils starring Spencer Tracy, Bild am Sonntag reported.
From 16 to 23 March – the day before the disaster – he repeatedly searched terms including "bipolarity", "manic depression", "migraines", "impaired vision" and "acoustic trauma", investigators with access to a tablet computer found in his apartment told the newspaper.
Appearing normal to friends and colleagues, he then went to work on Germanwings flight 9525, locked the pilot out of the cockpit and ploughed the plane into the French Alps killing all 150 people on board.
Lubitz had also searched on Google for different suicide methods and information on cockpit doors and their security features, the Dusseldorf state prosecutor said.
Evidence from the cockpit voice recorder suggests he locked the door when the pilot left for a toilet break and used controls to override the entry code, downing the plane as the pilot desperately tried to break back in with a crow bar.
In pictures: Germanwings Airbus A320 plane crash

Show all 66
Ralf Herrenbrück, from the Dusseldorf prosecutor's office, said some of Lubitz's browsing history had been deleted but the medical, suicide and security searches were traced throughout the week immediately before the disaster.
He said that the authority could not confirm single words or search terms and that investigators were continuing to look at evidence on the computer and in seized documents and memory devices.
If reports of searches on "impaired vision" are correct, they would give credence to previous claims that Lubitz was seeking treatment for eyesight problems that he feared could put his flying career at risk.
He was signed off ill on the day of the disaster but had ripped up medical letters and hidden them from his employers.
The mentions of "bipolarity" and "manic depression" are further evidence of mental illness that Lufthansa, Germanwings' parent company, admitted it was aware of from a break in his flight training but not recently.
The German aviation authority, however, said it was not informed about the co-pilot's medical background, saying it had "no information at all" about any period of depression.
Lubitz broke off his pilot training for several months in 2009 and upon restarting informed the Lufthansa school by email he had overcome a period of severe depression.
The airline said he passed all medical and suitability tests upon resuming training.
French air accident authority the BEA has said its investigation into the Germanwings crash would study "systemic weaknesses" that might have led to the disaster, including psychological profiling.
Additional reporting by Reuters
Join our new commenting forum
Join thought-provoking conversations, follow other Independent readers and see their replies